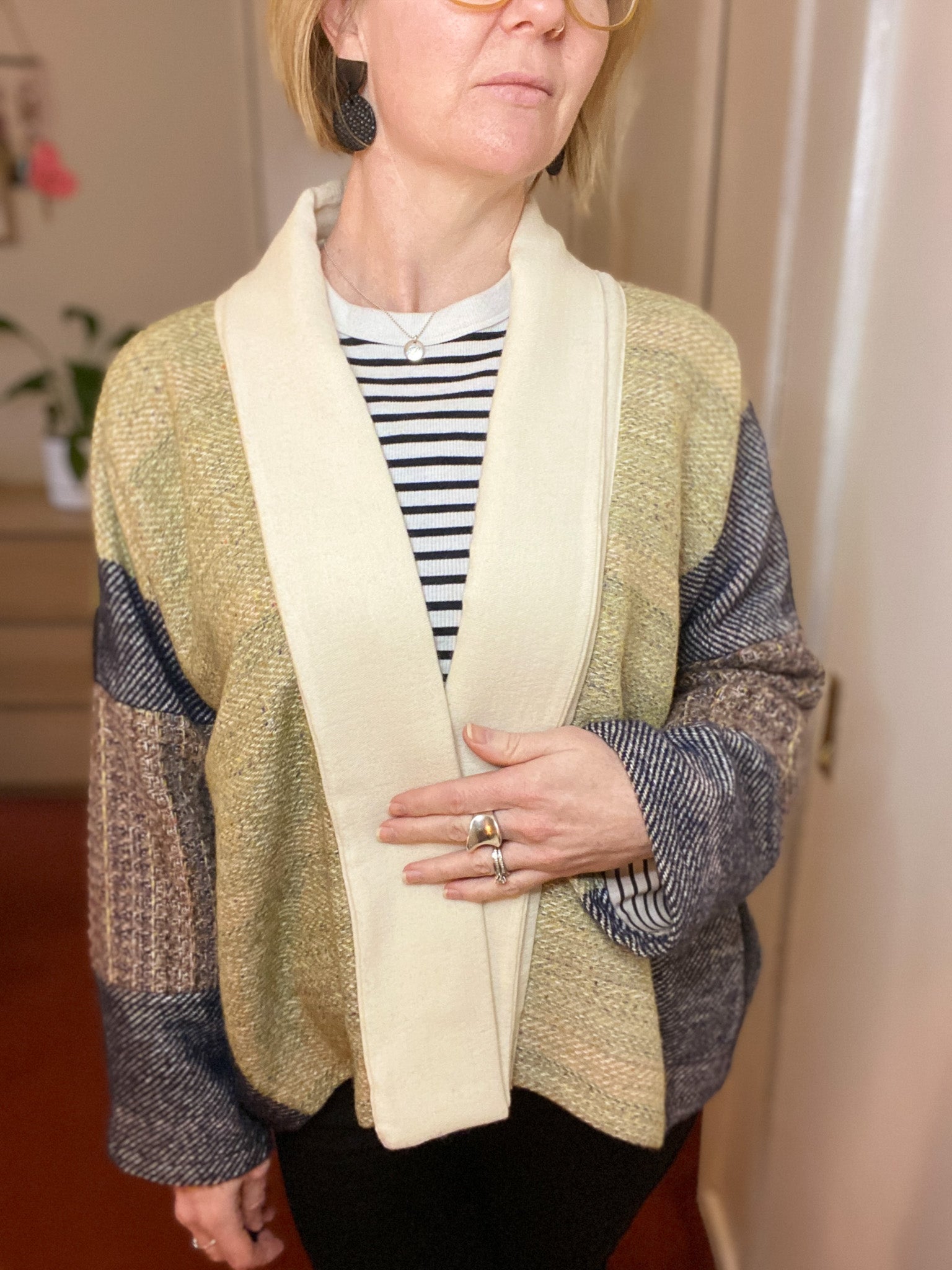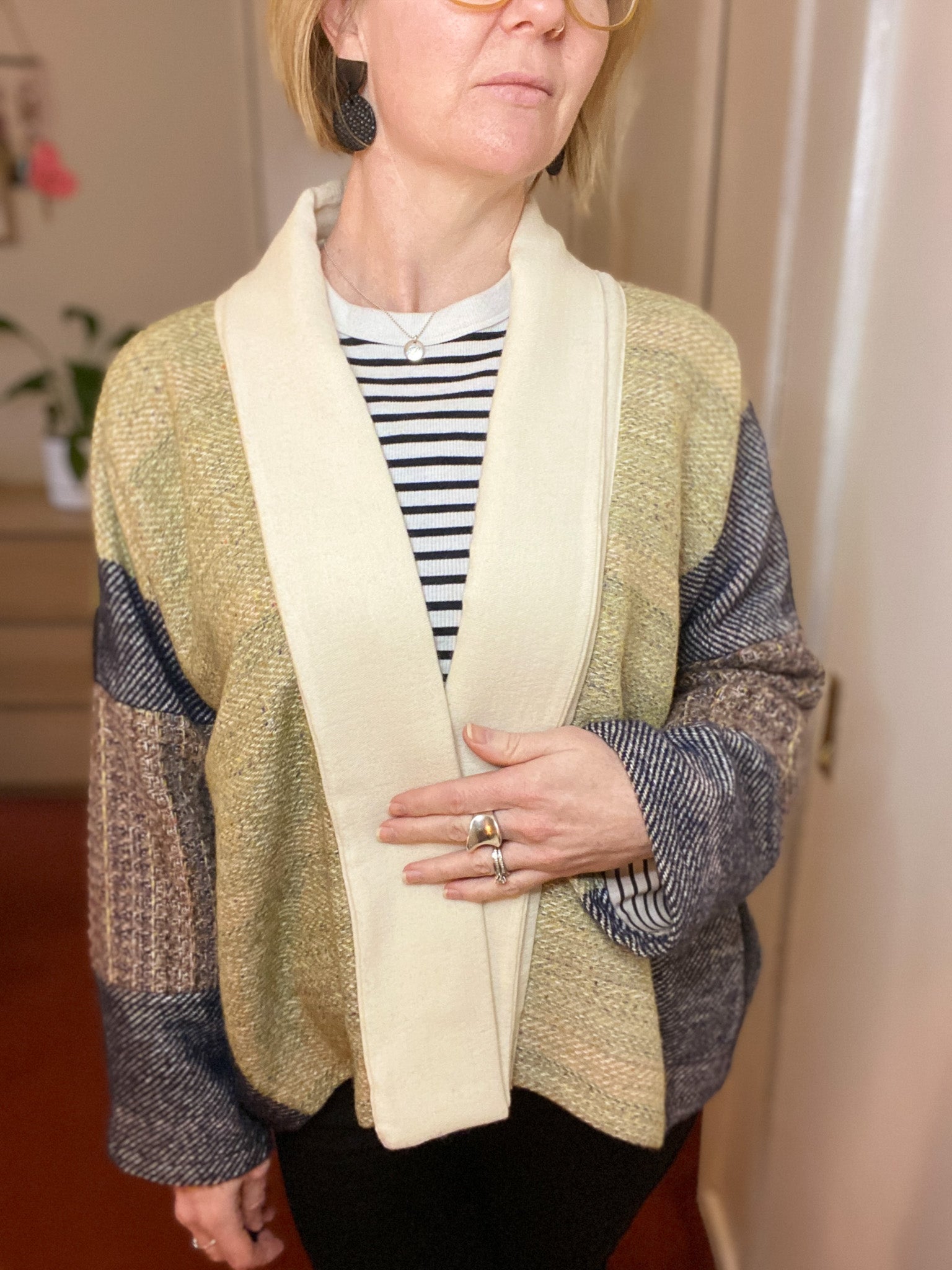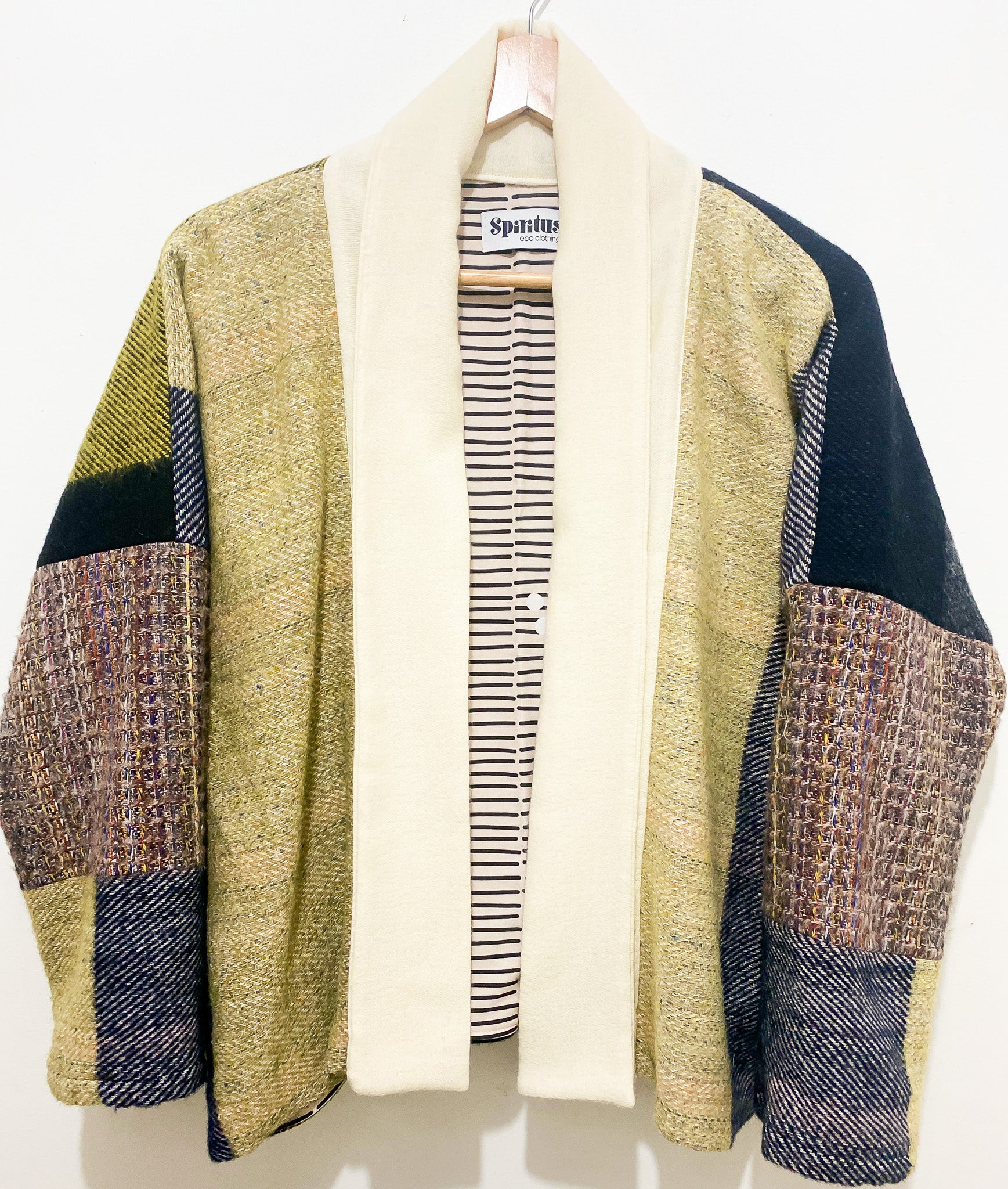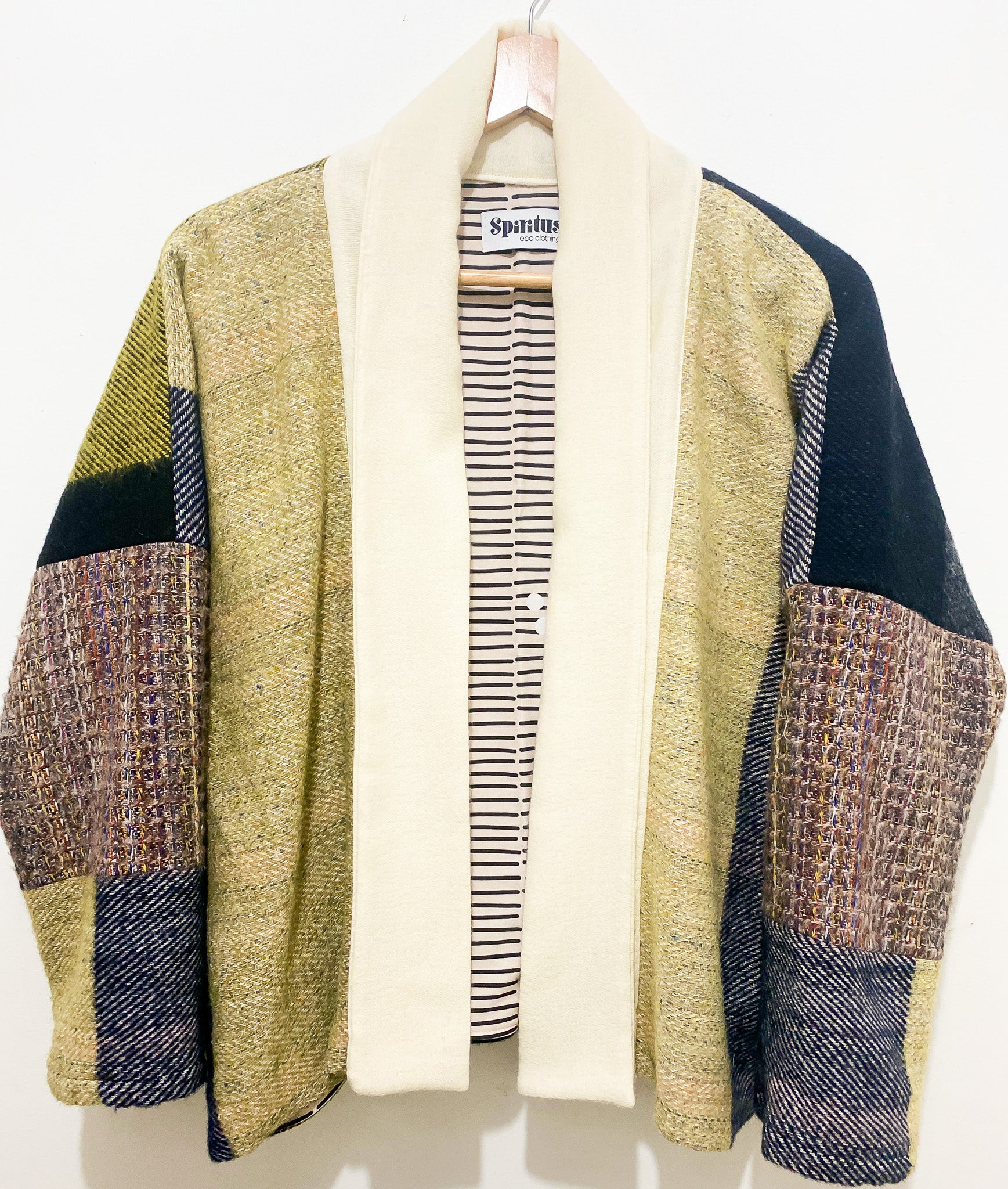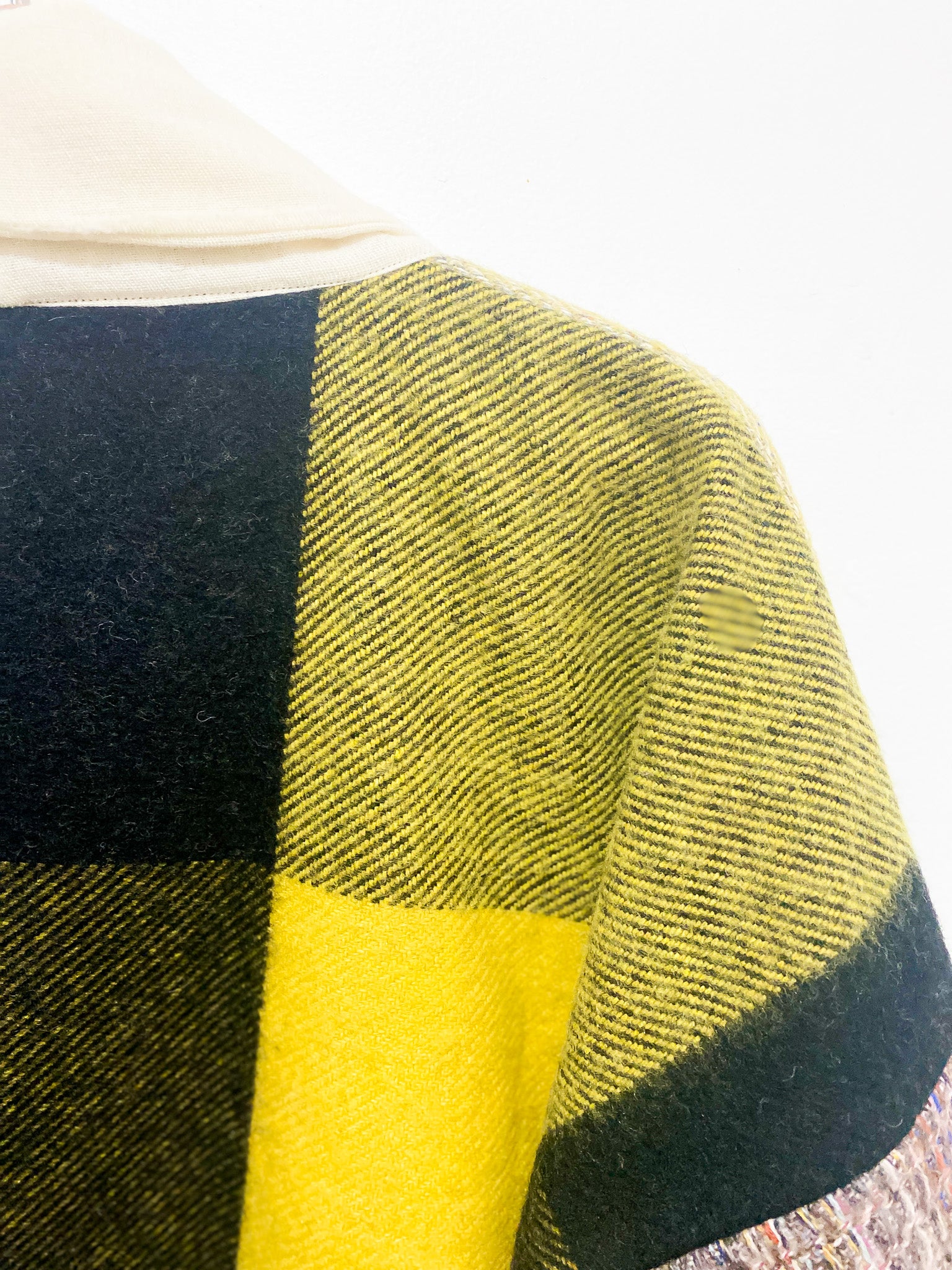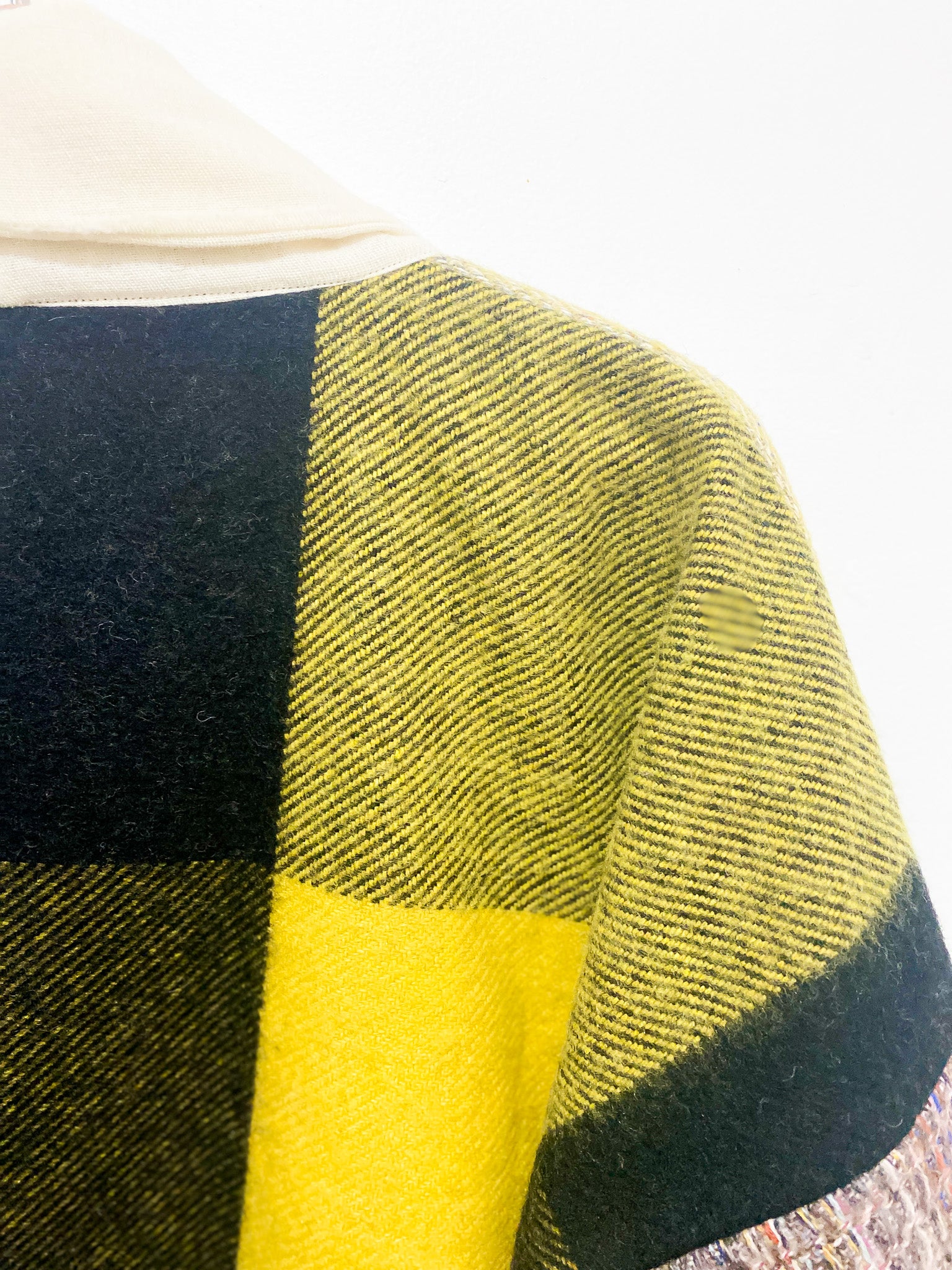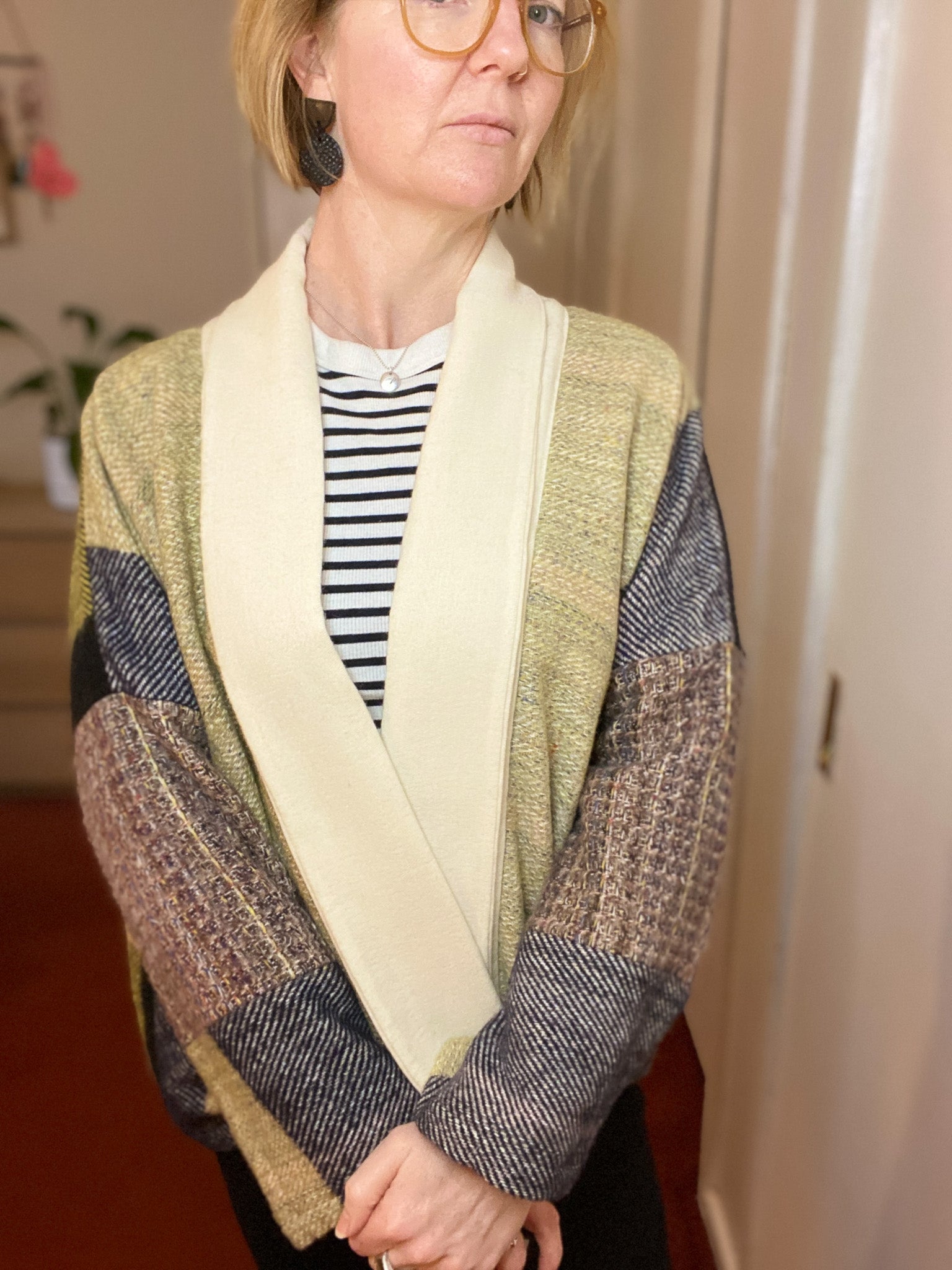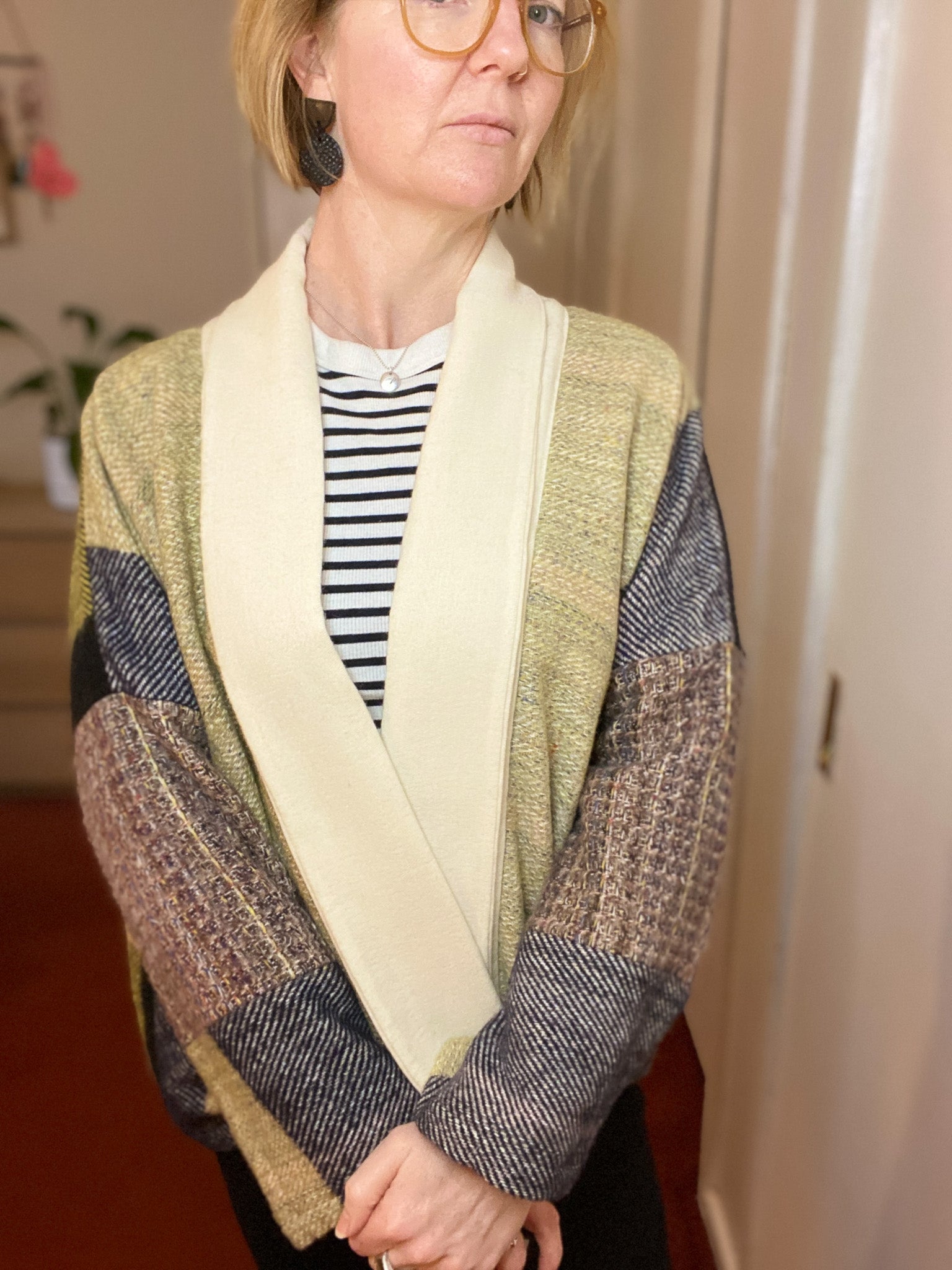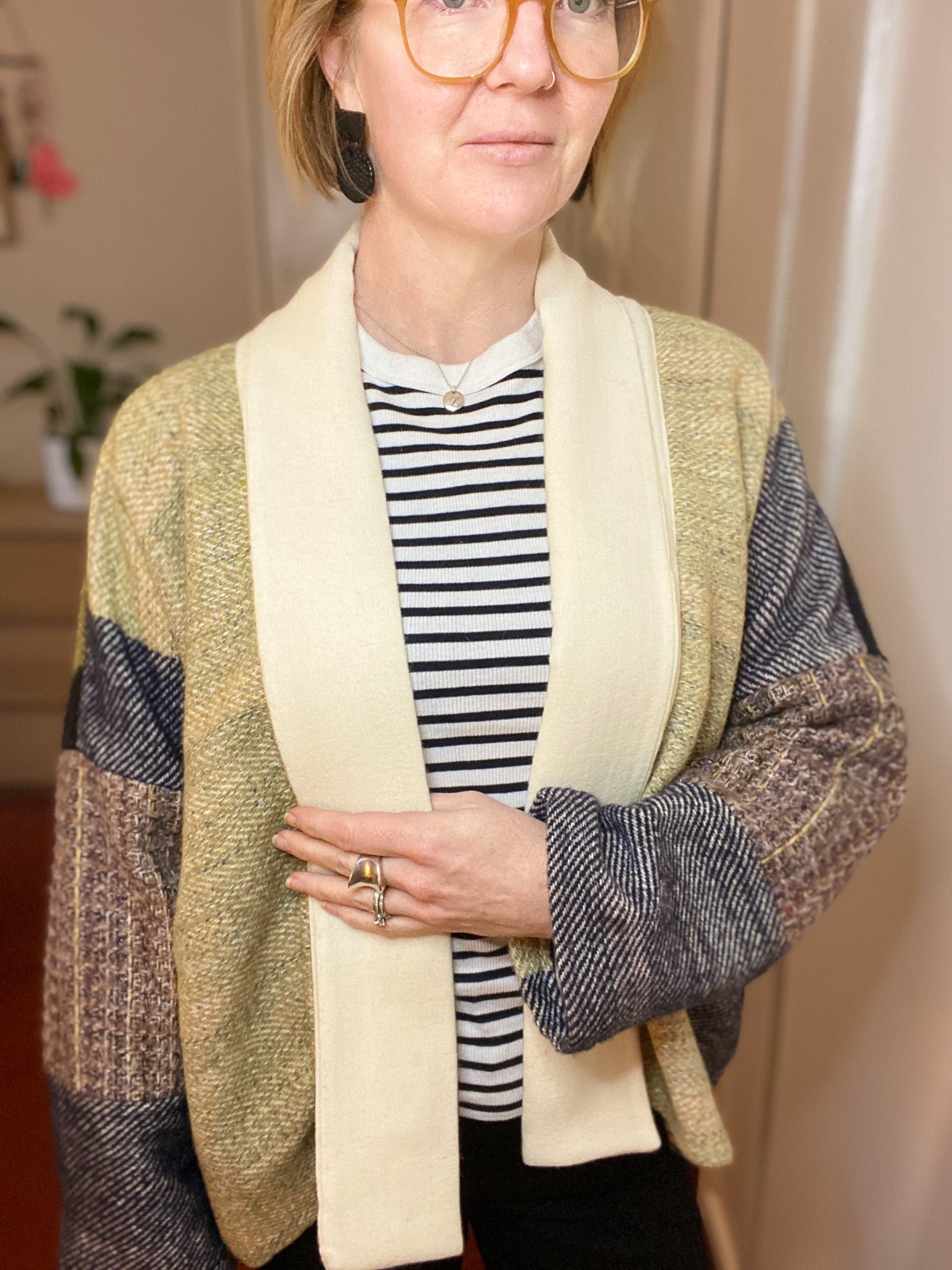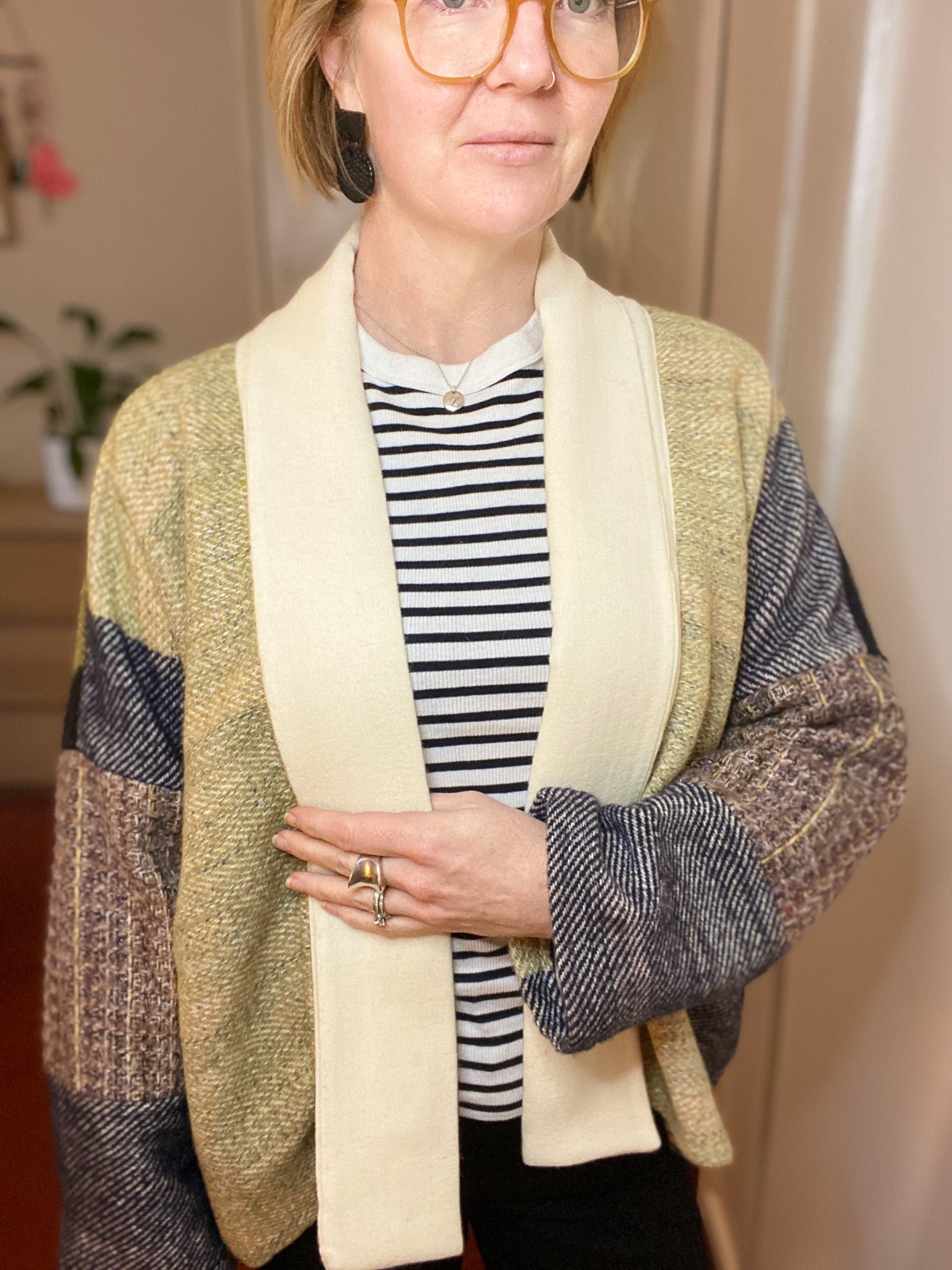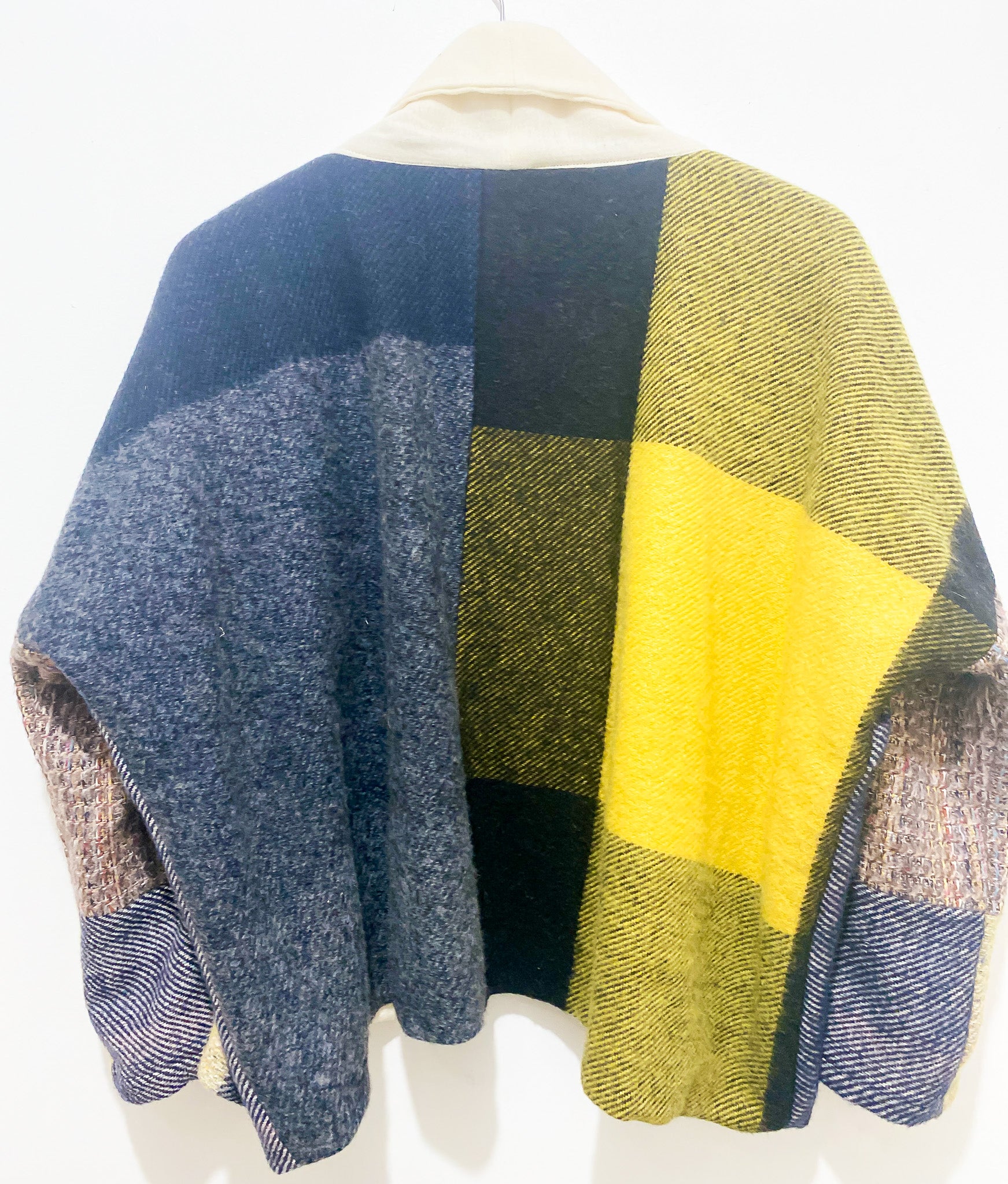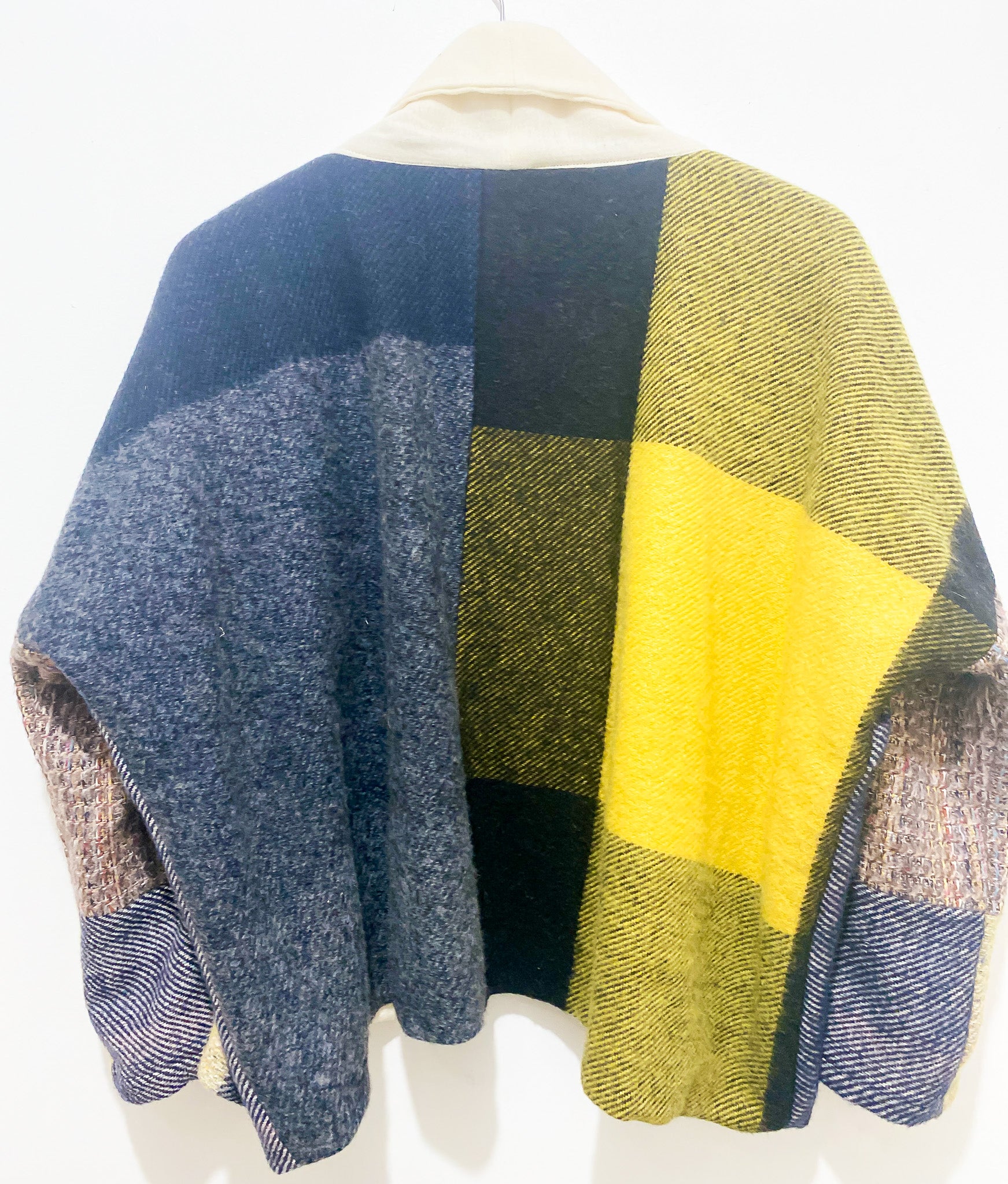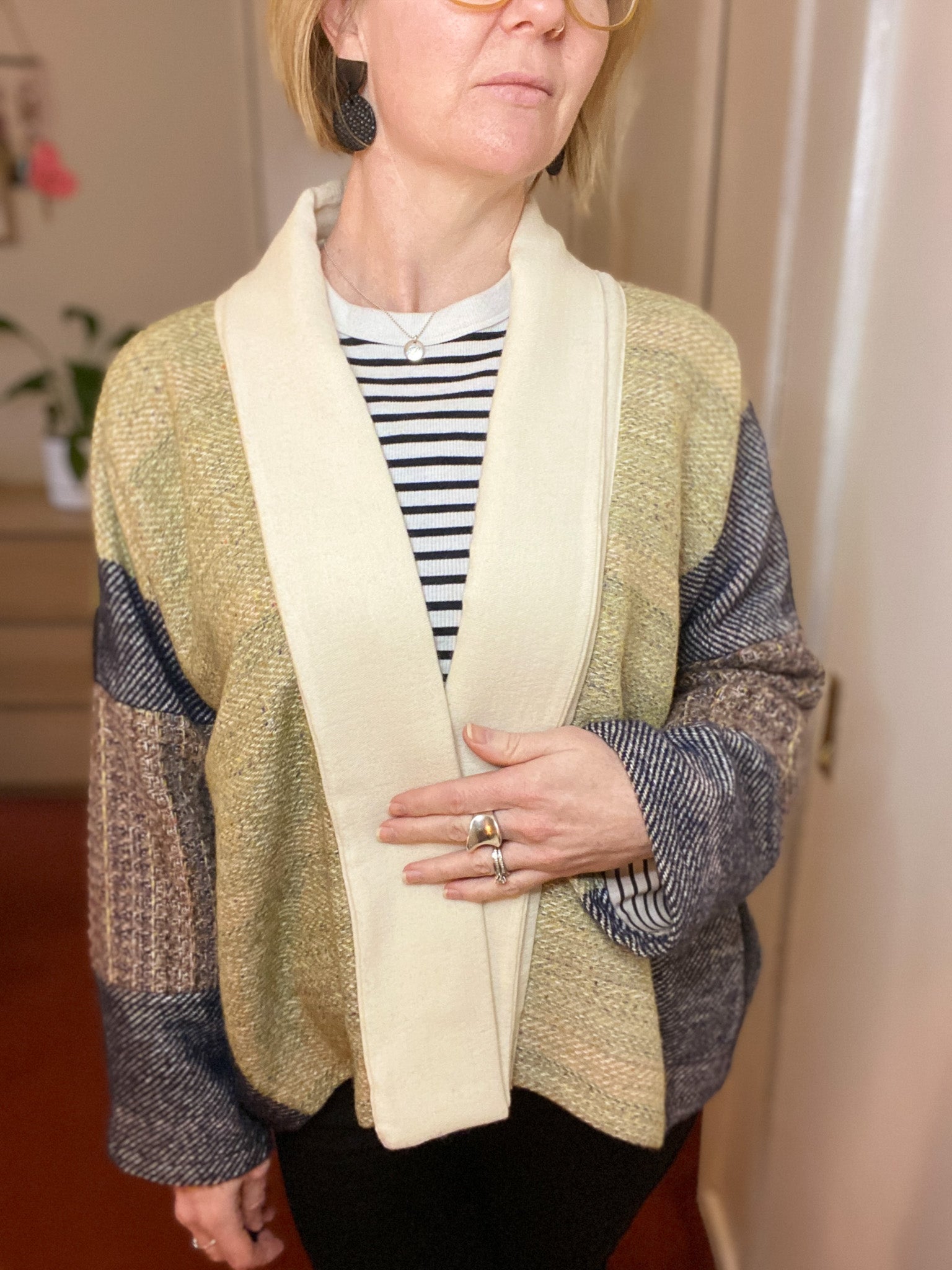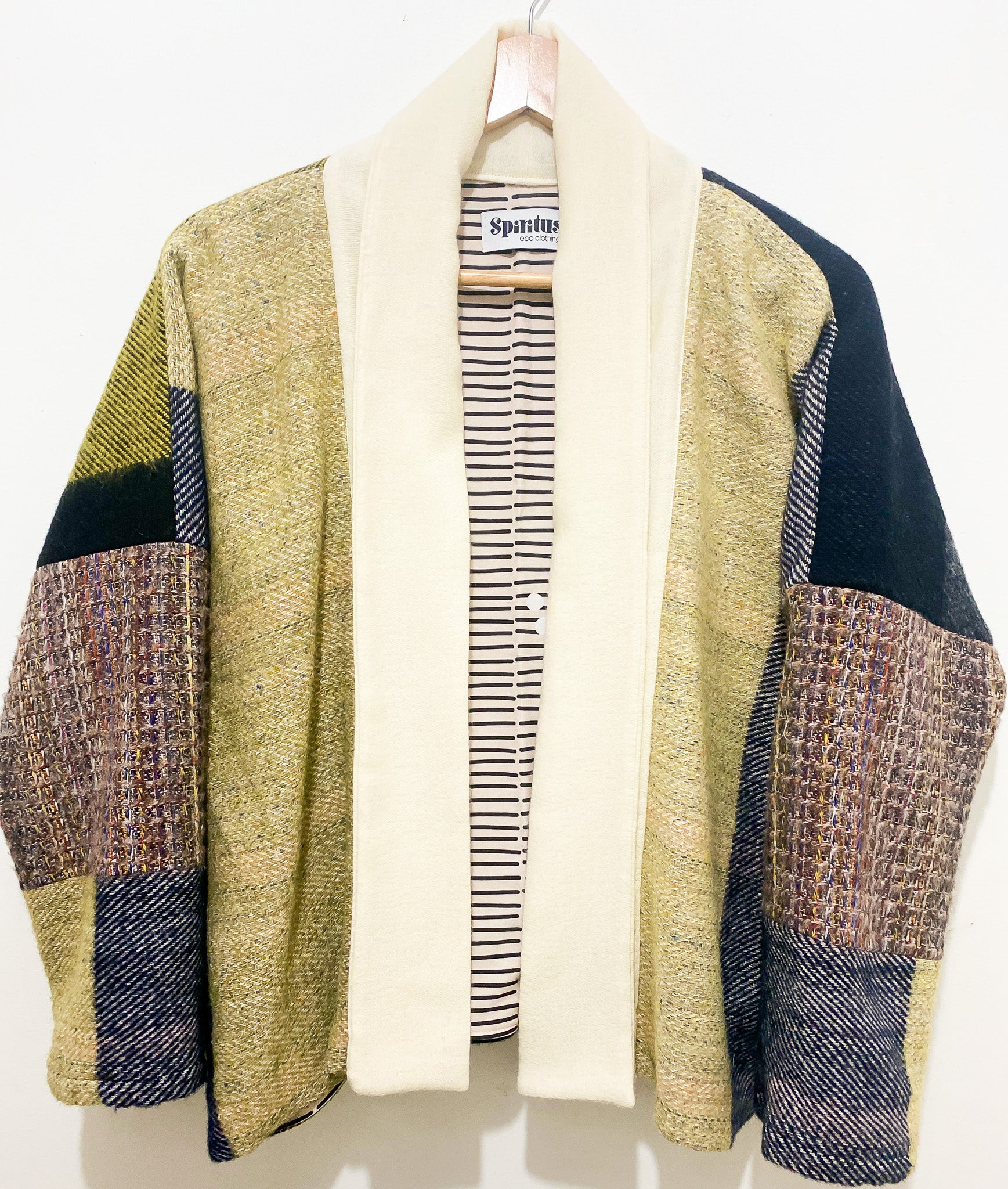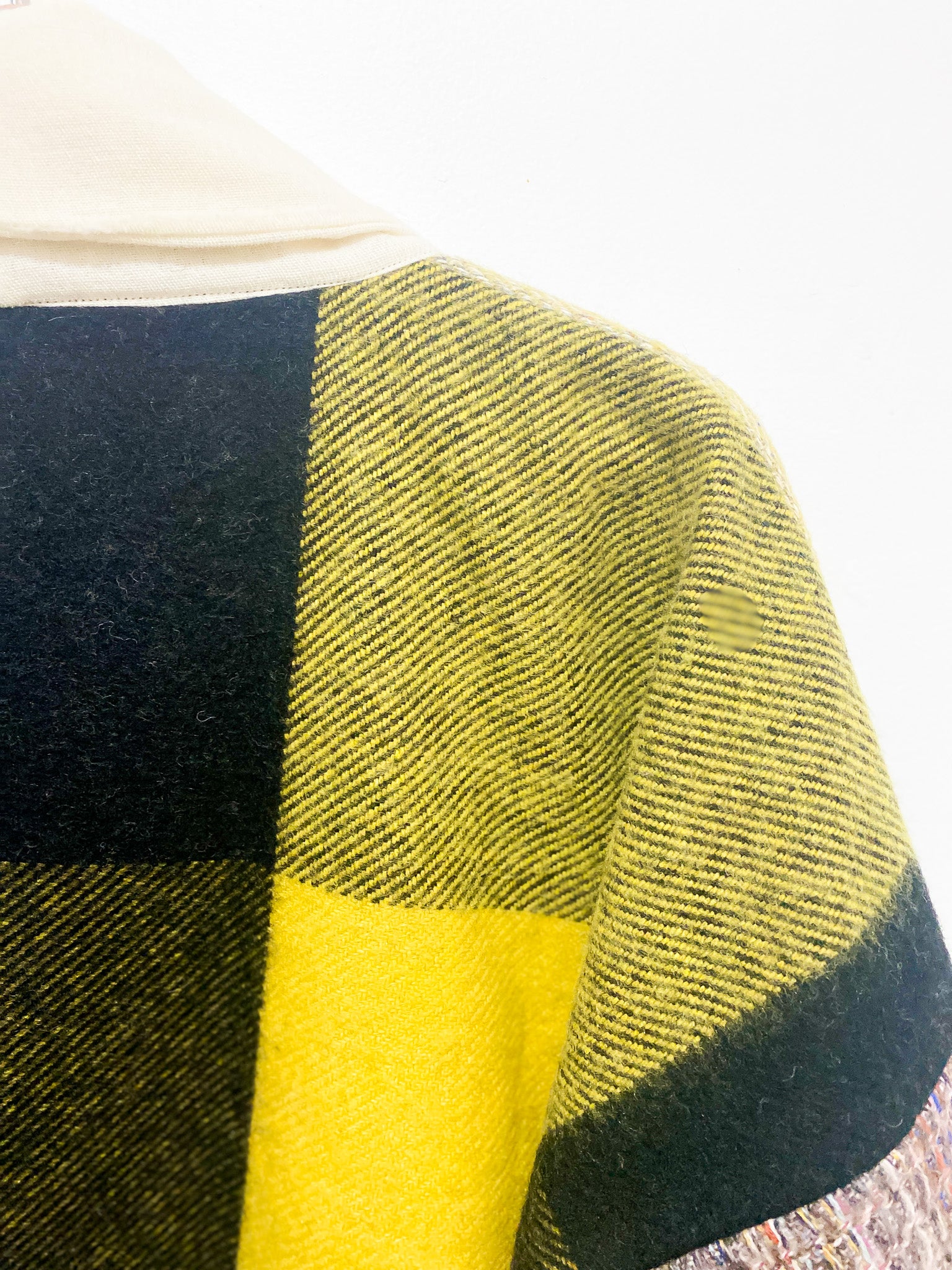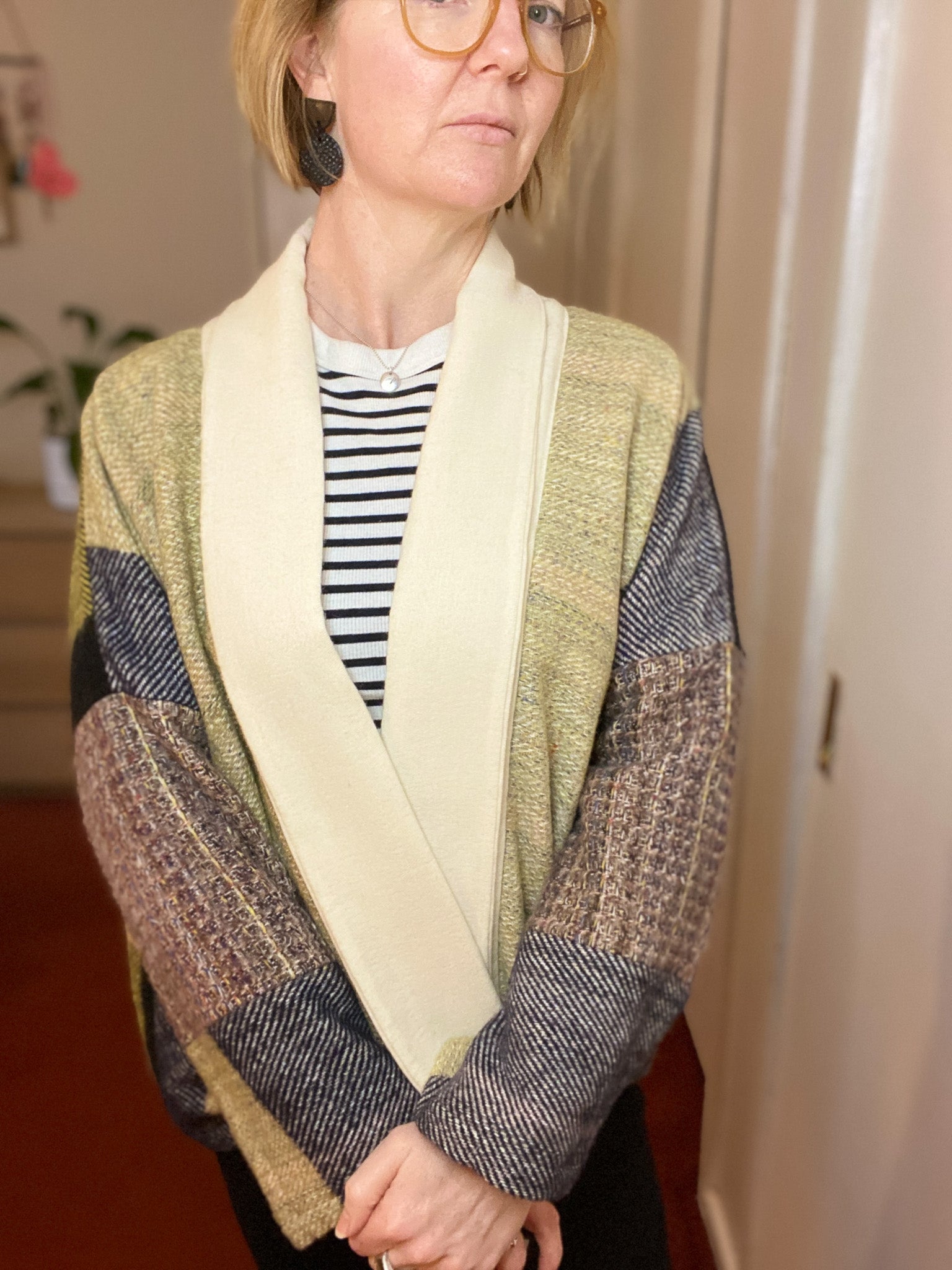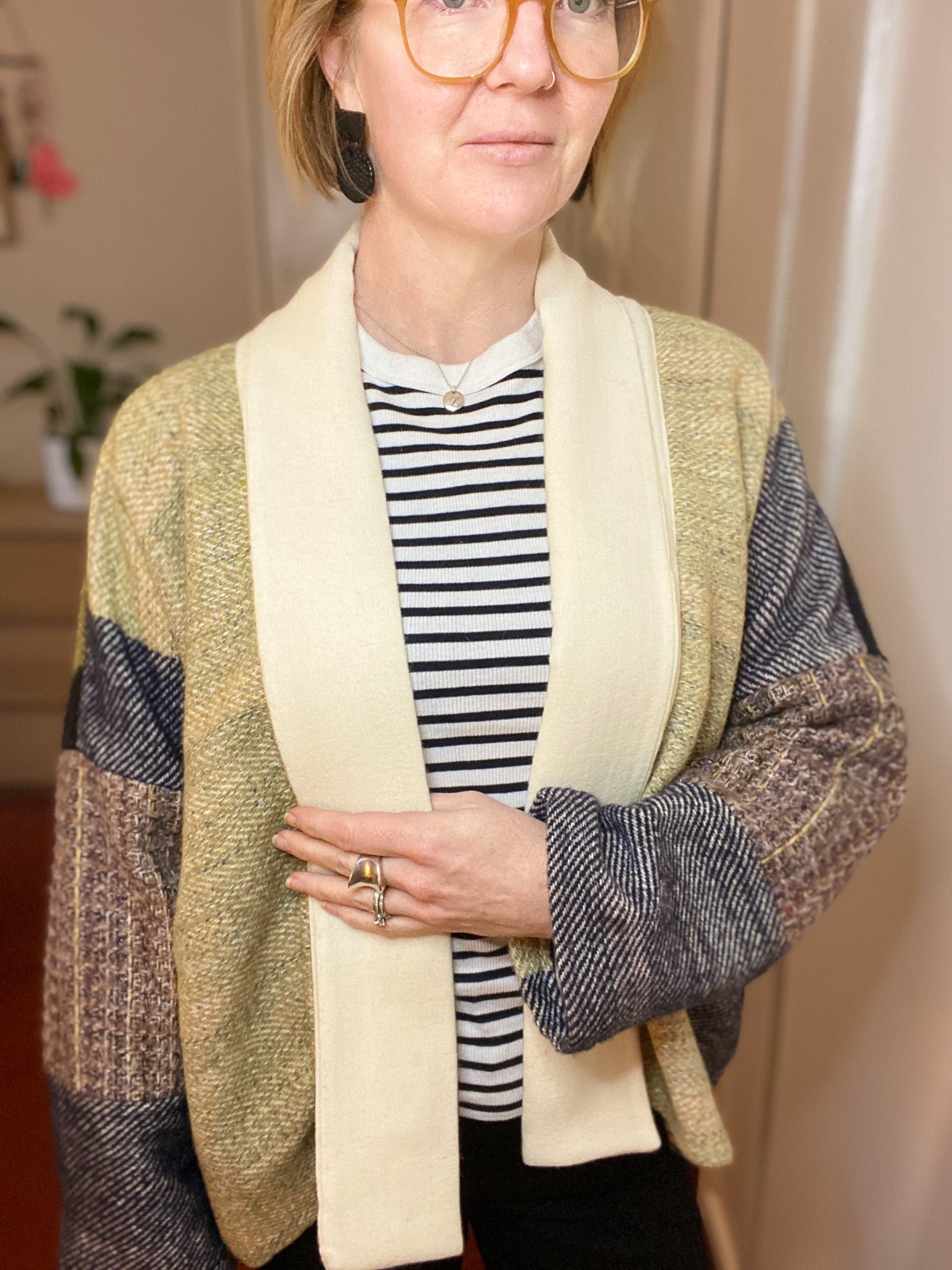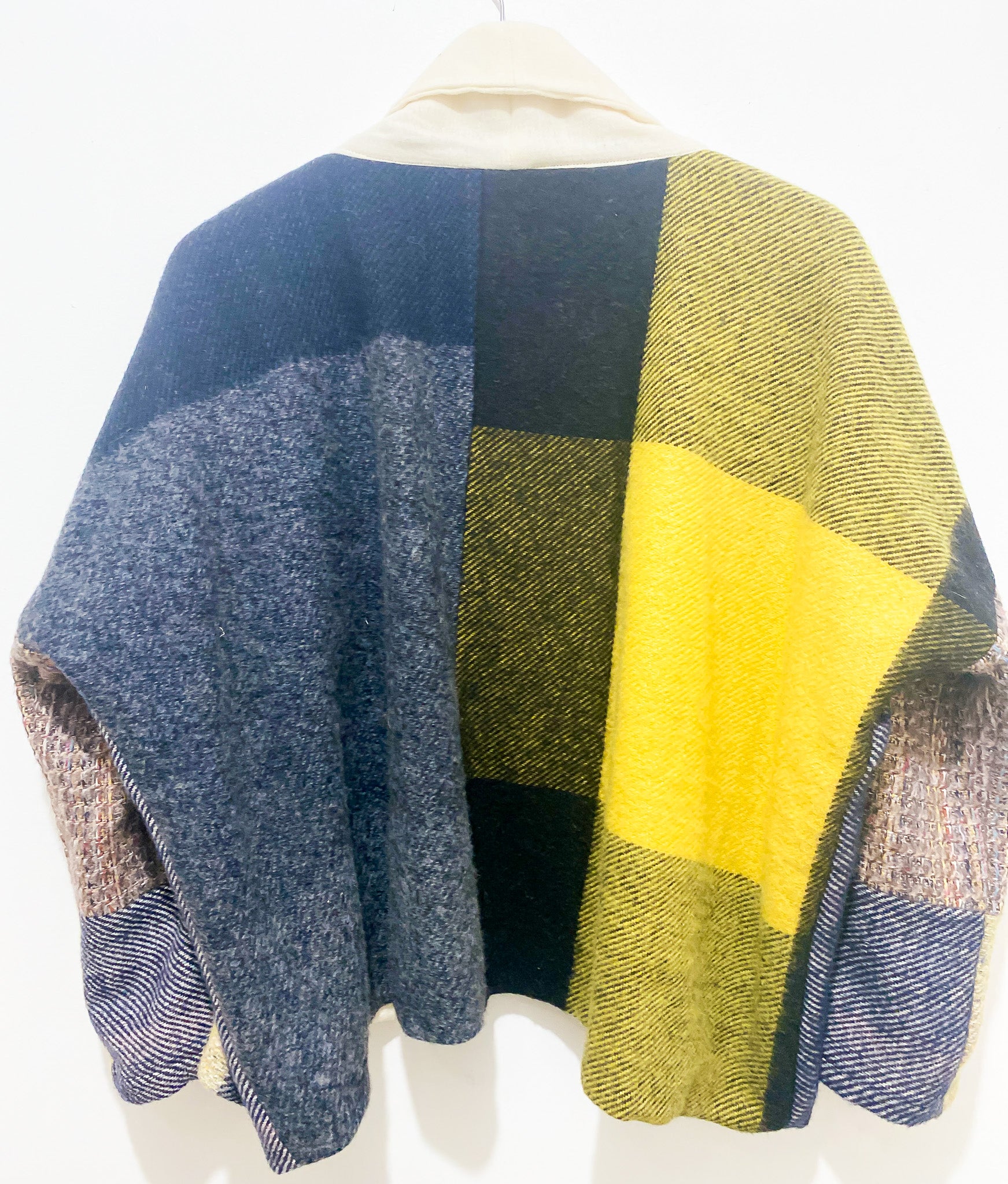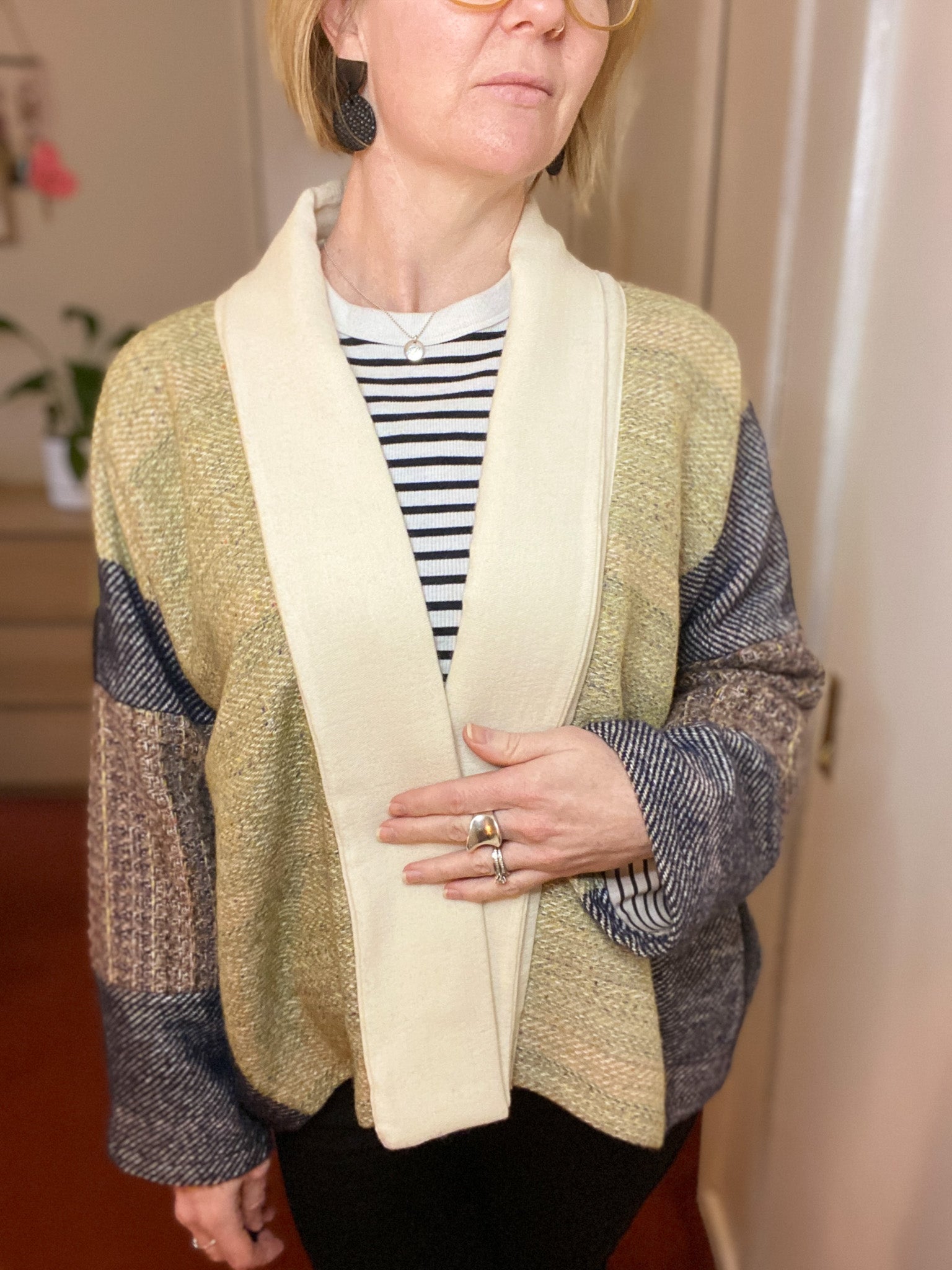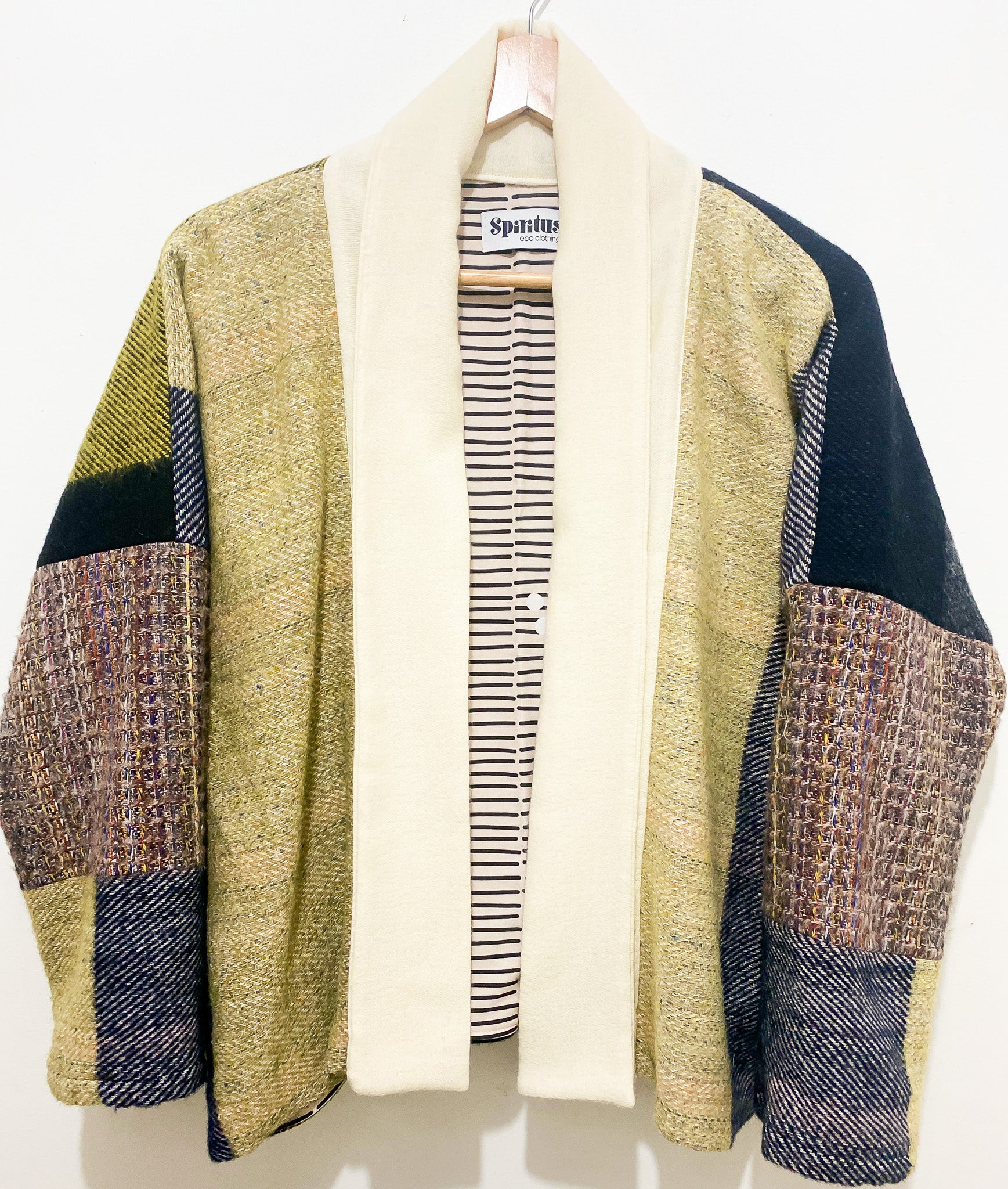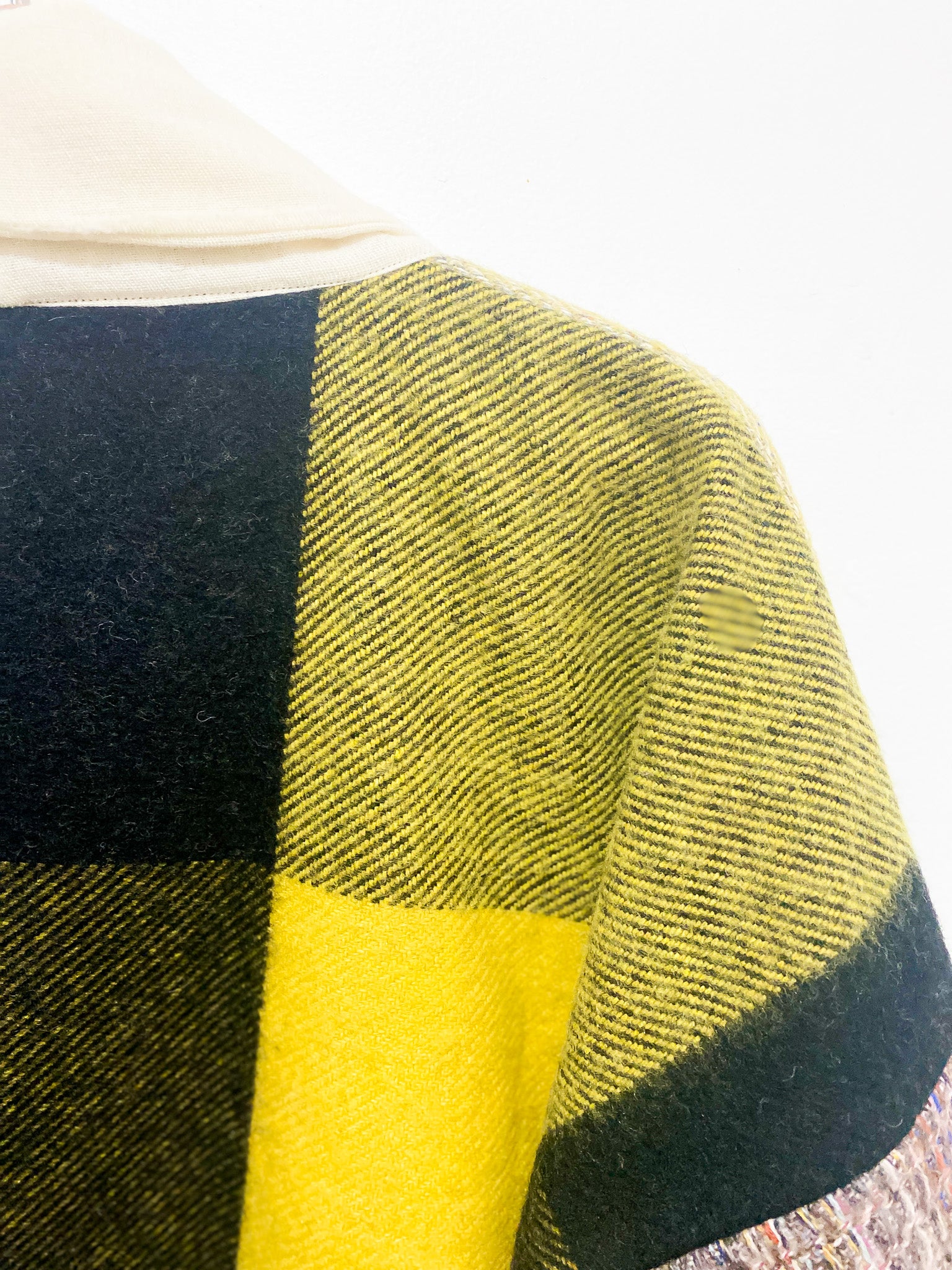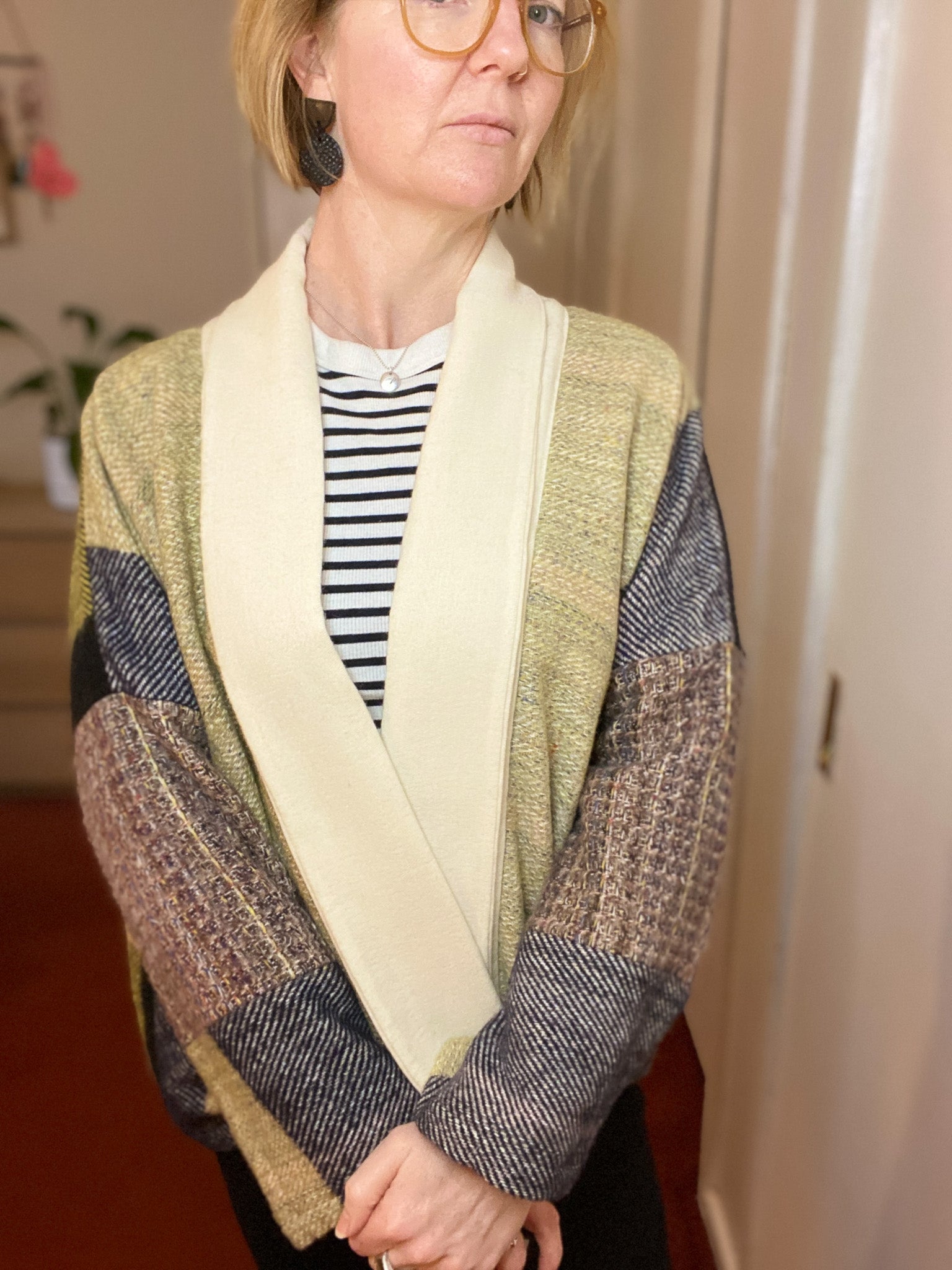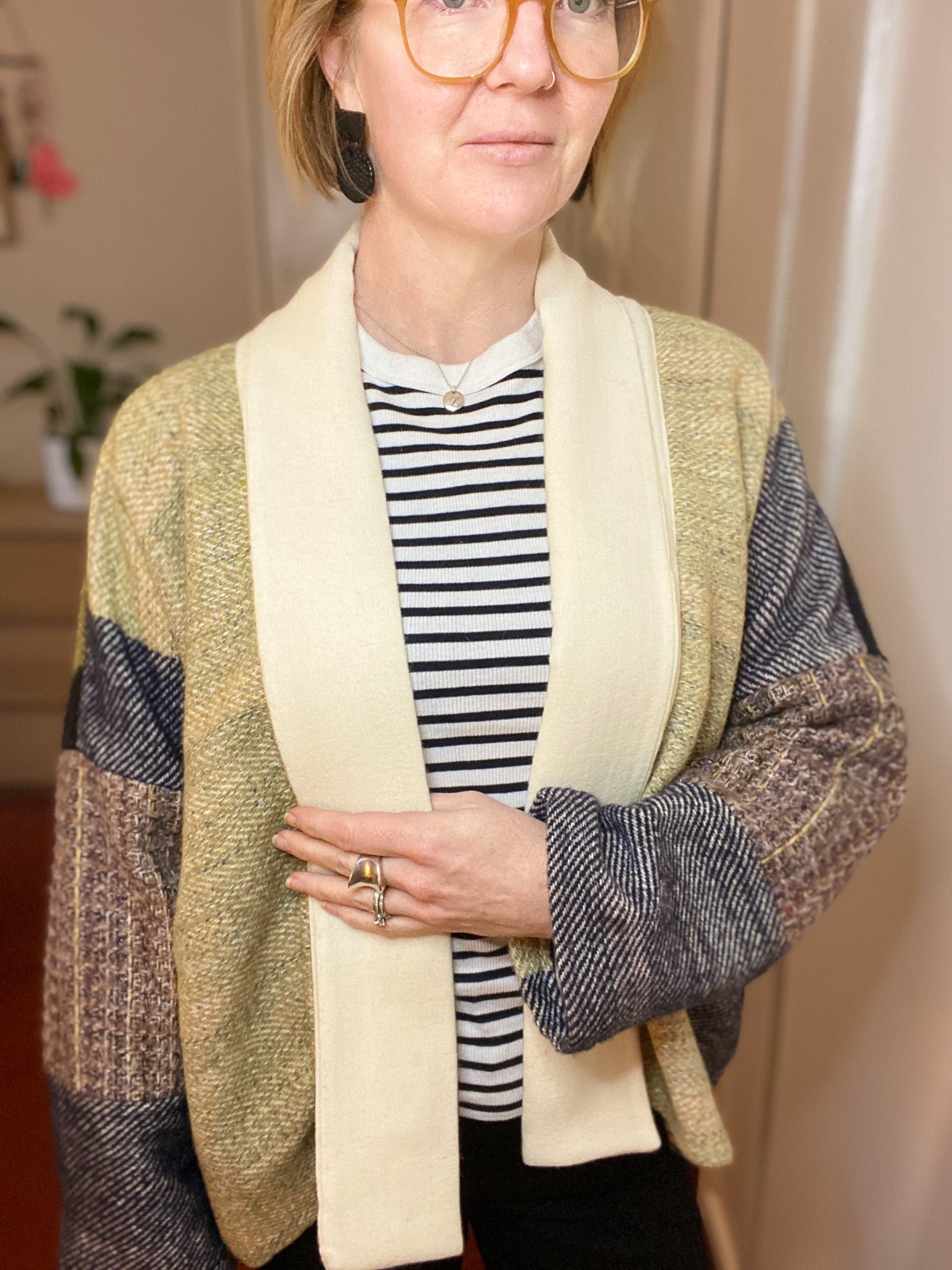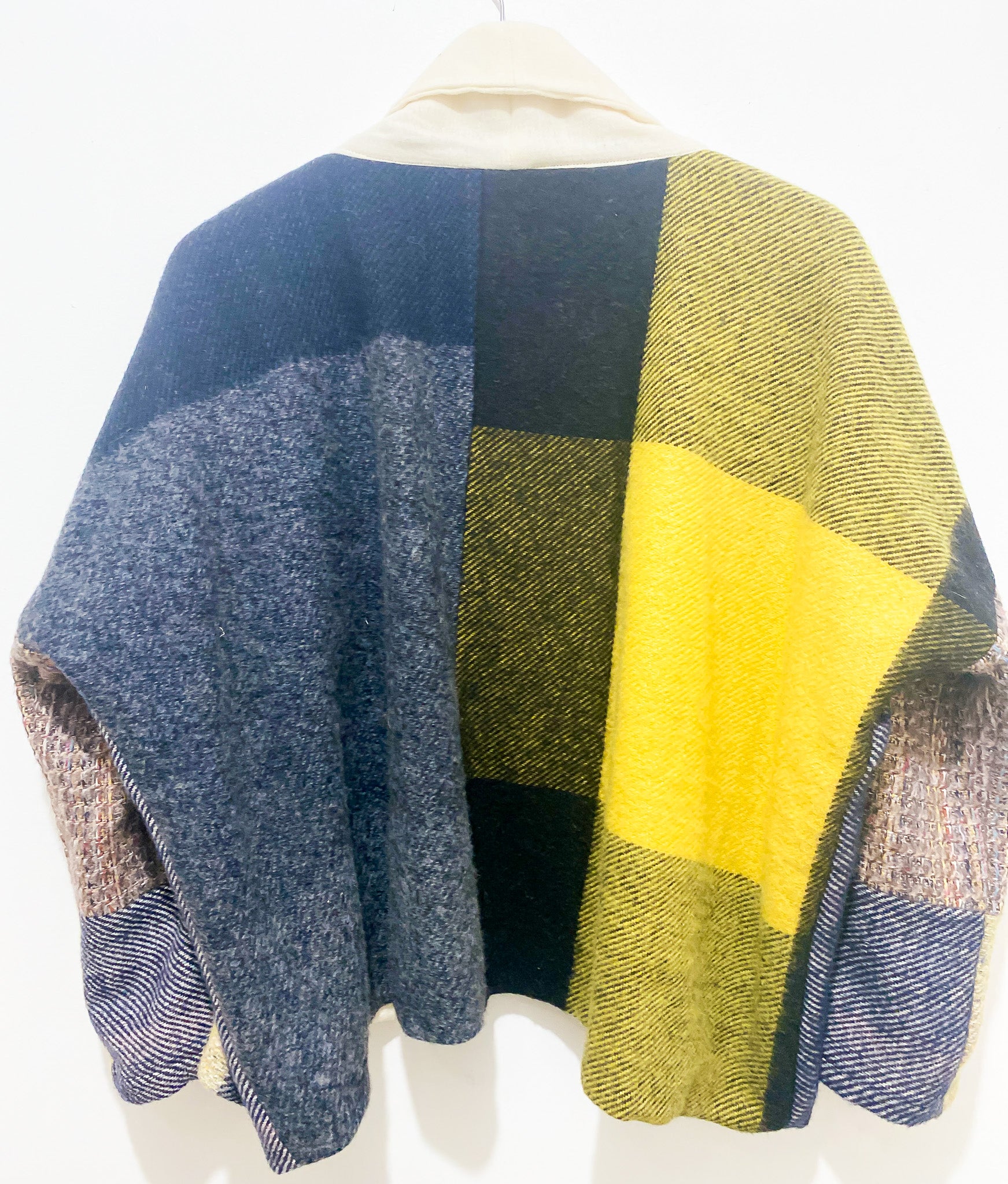 Whispering Wool Blanket Jacket- Lime
Introducing our captivating "Whispering Wool" blanket jackets—exquisite creations born from the embrace of high-quality wool offcuts.
Wrapped in the comforting folds of these sustainable marvels, you'll experience a world of cozy bliss. Each jacket is a unique masterpiece, lovingly crafted to bring you warmth and style that will endure through the passage of time.
Discover the beauty of sustainable fashion as you adorn yourself with these one-of-a-kind pieces. The careful selection of wool offcuts showcases our commitment to resourcefulness and environmental consciousness, creating wearable art from remnants.
Embrace the allure of our "Whispering Wool" blanket jackets and embark on a journey where elegance and sustainability intertwine. Allow their timeless charm to become a treasured part of your wardrobe, reminding you of the beauty that can be found in conscious choices.
Fashion With A Conscience
The Key Benefits Of Eco-Friendly Clothing!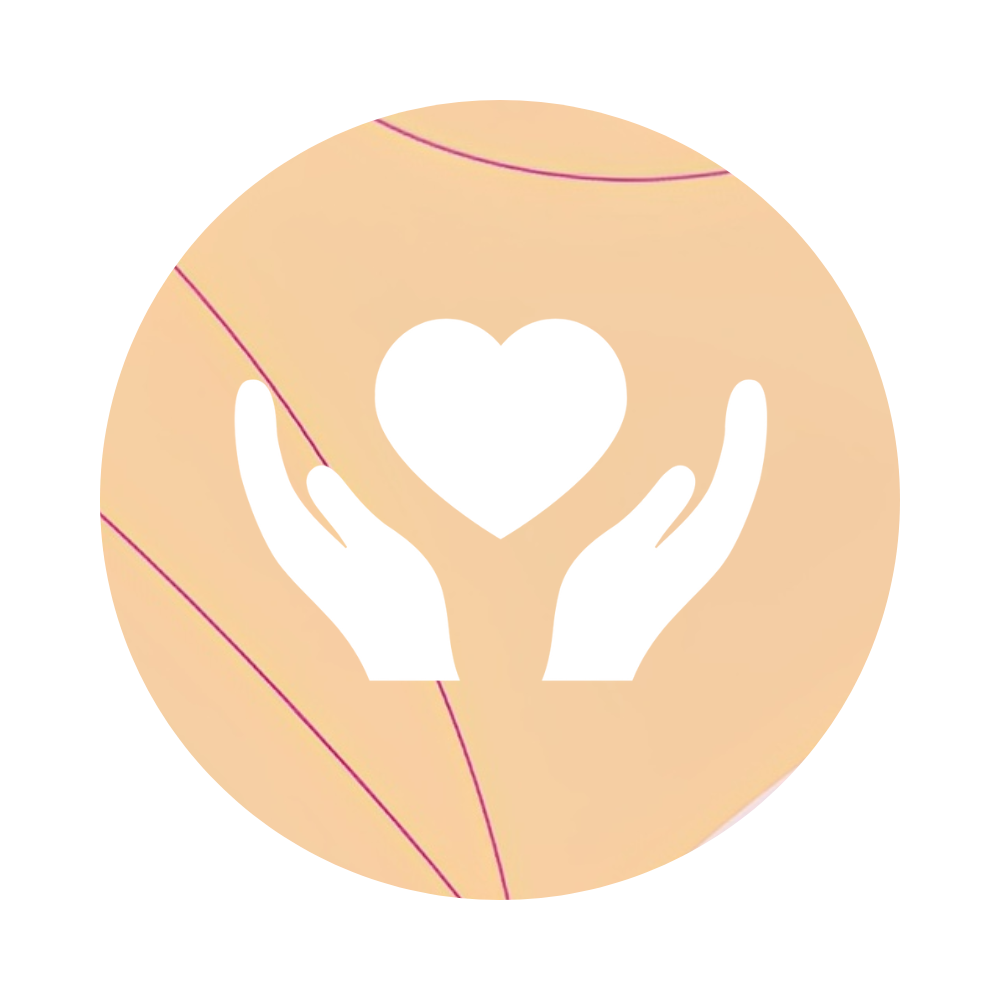 Handcrafted In Dandenong Ranges
Ethically made in small batches right here in Australia.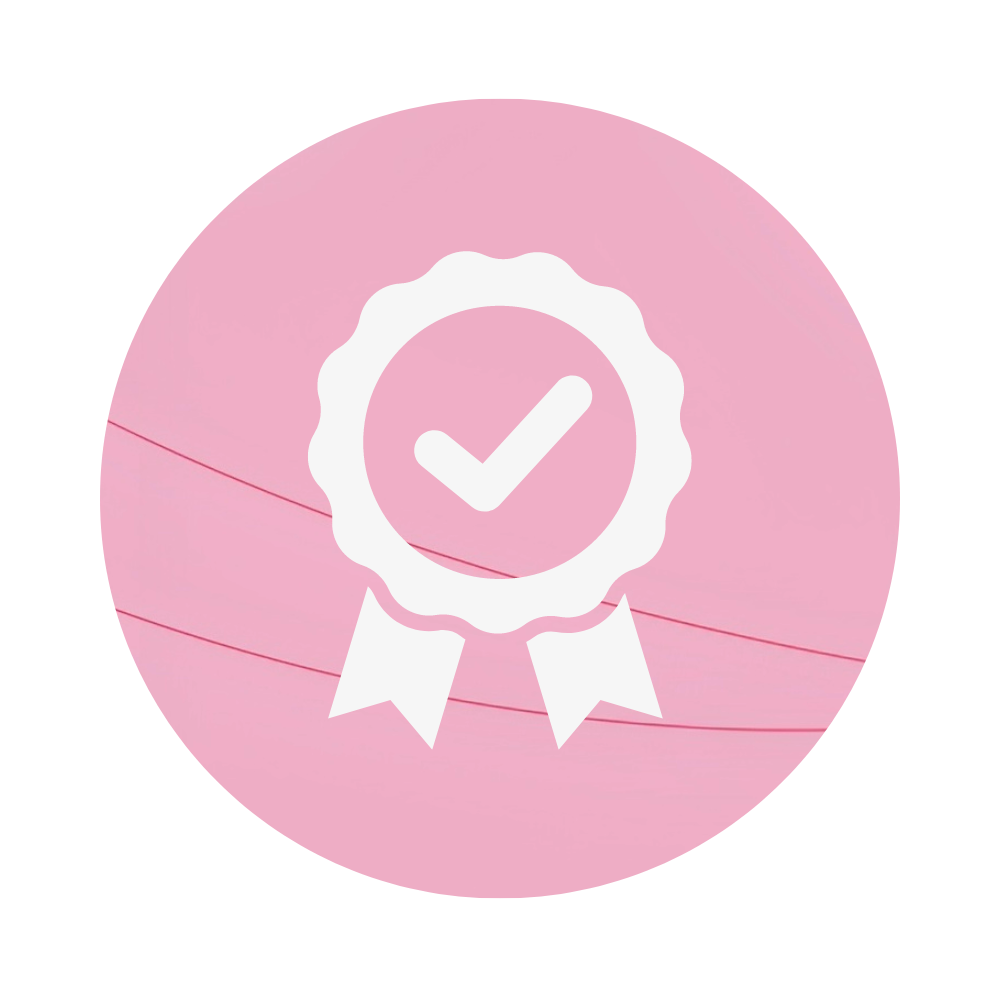 Quality Fabrics
We source quality organic fabrics featuring Australian designs.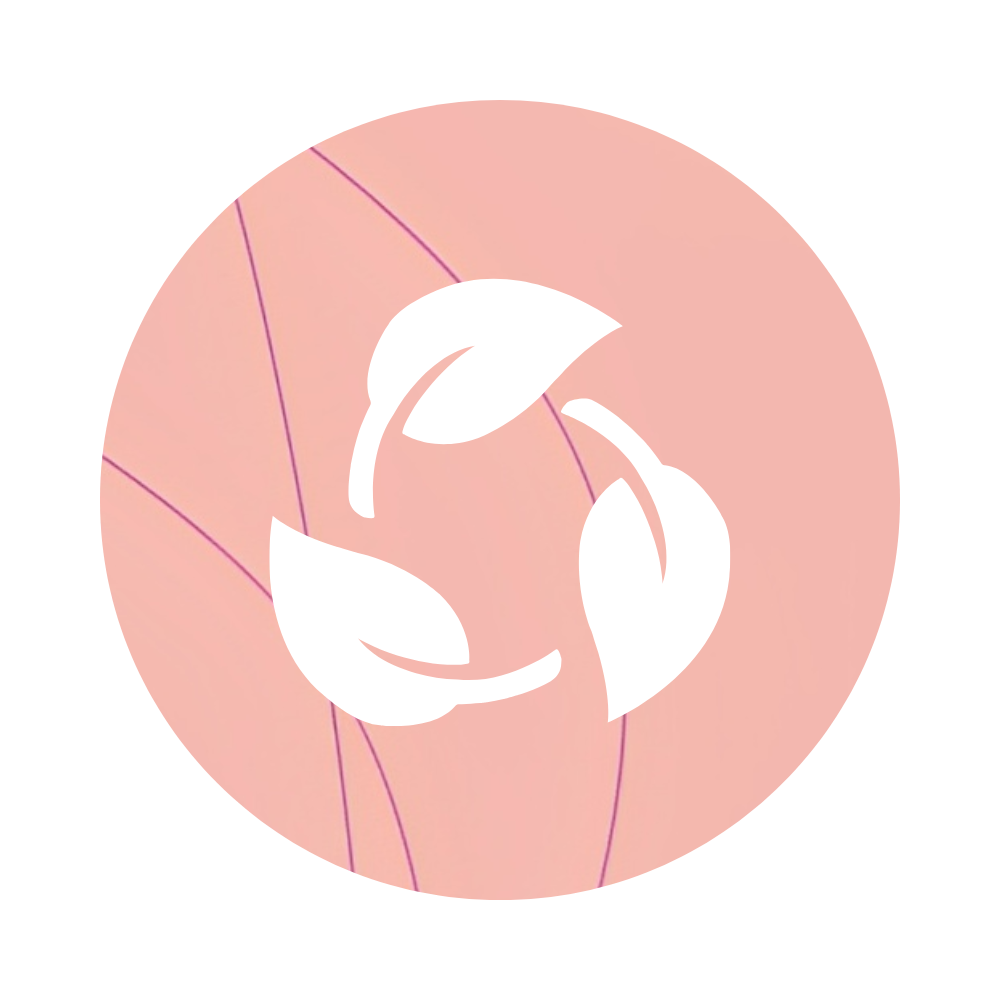 Zero Waste Accessories
All left over fabrics are repurposed into headbands, scrunchies and earrings.