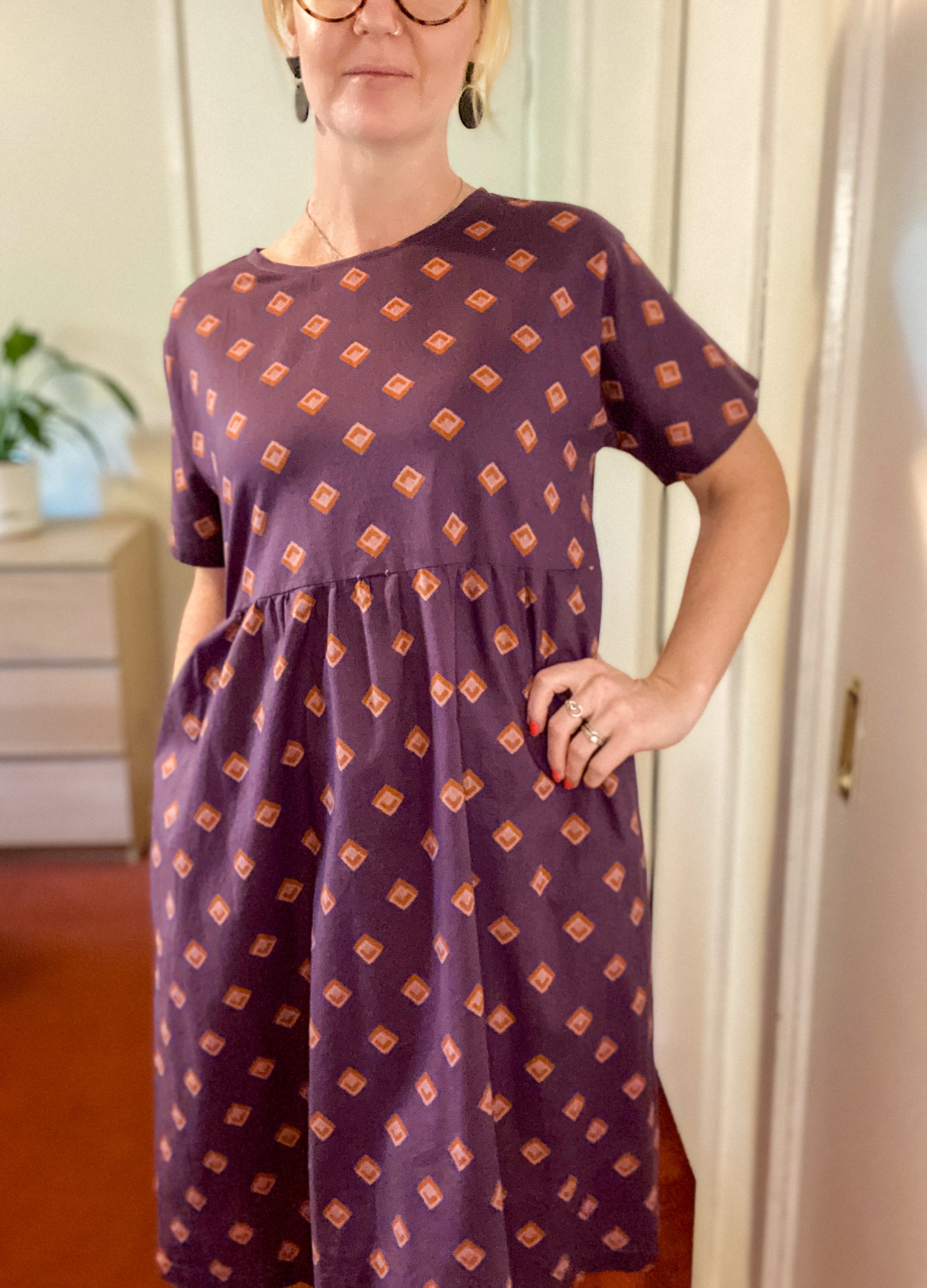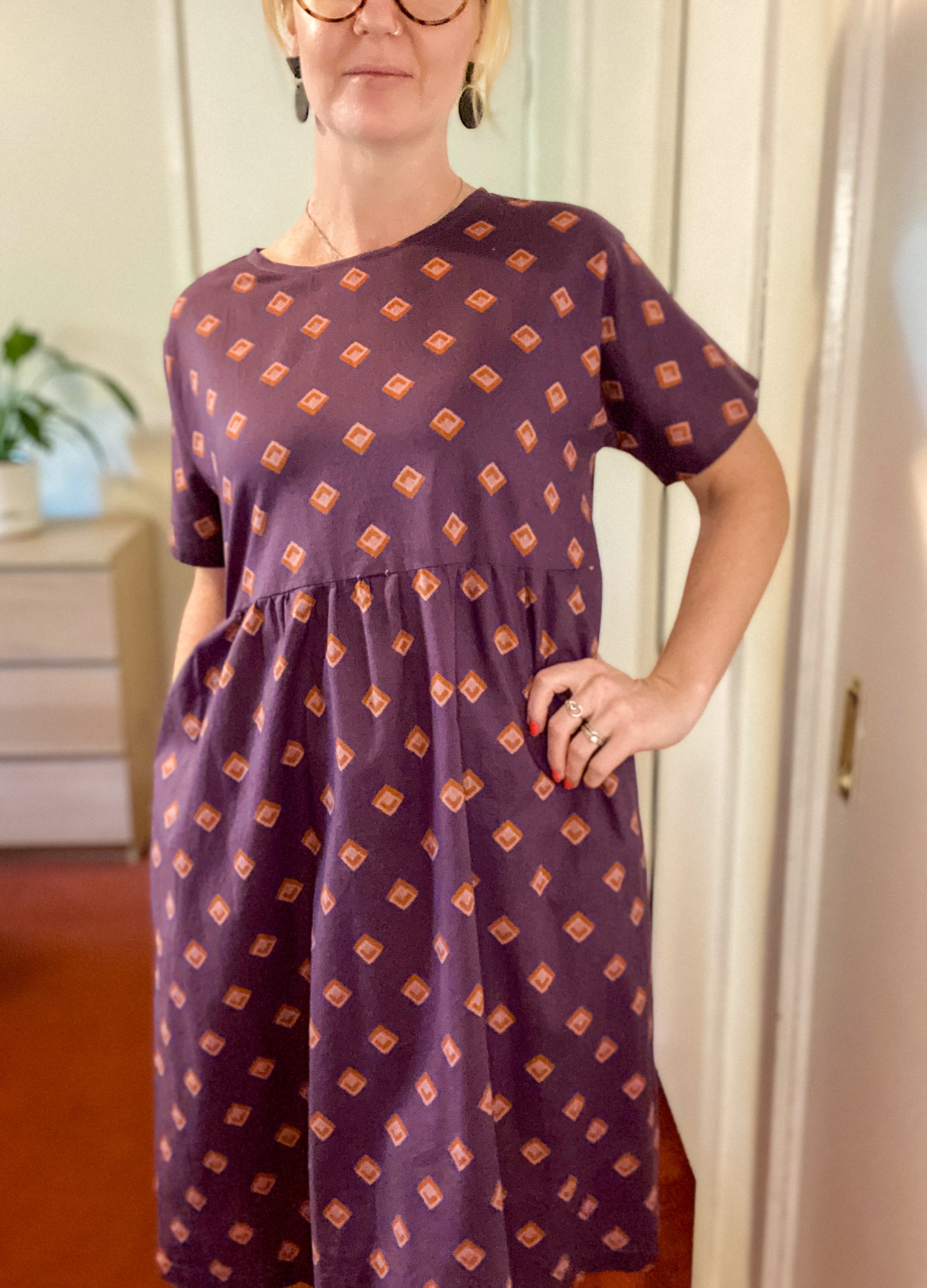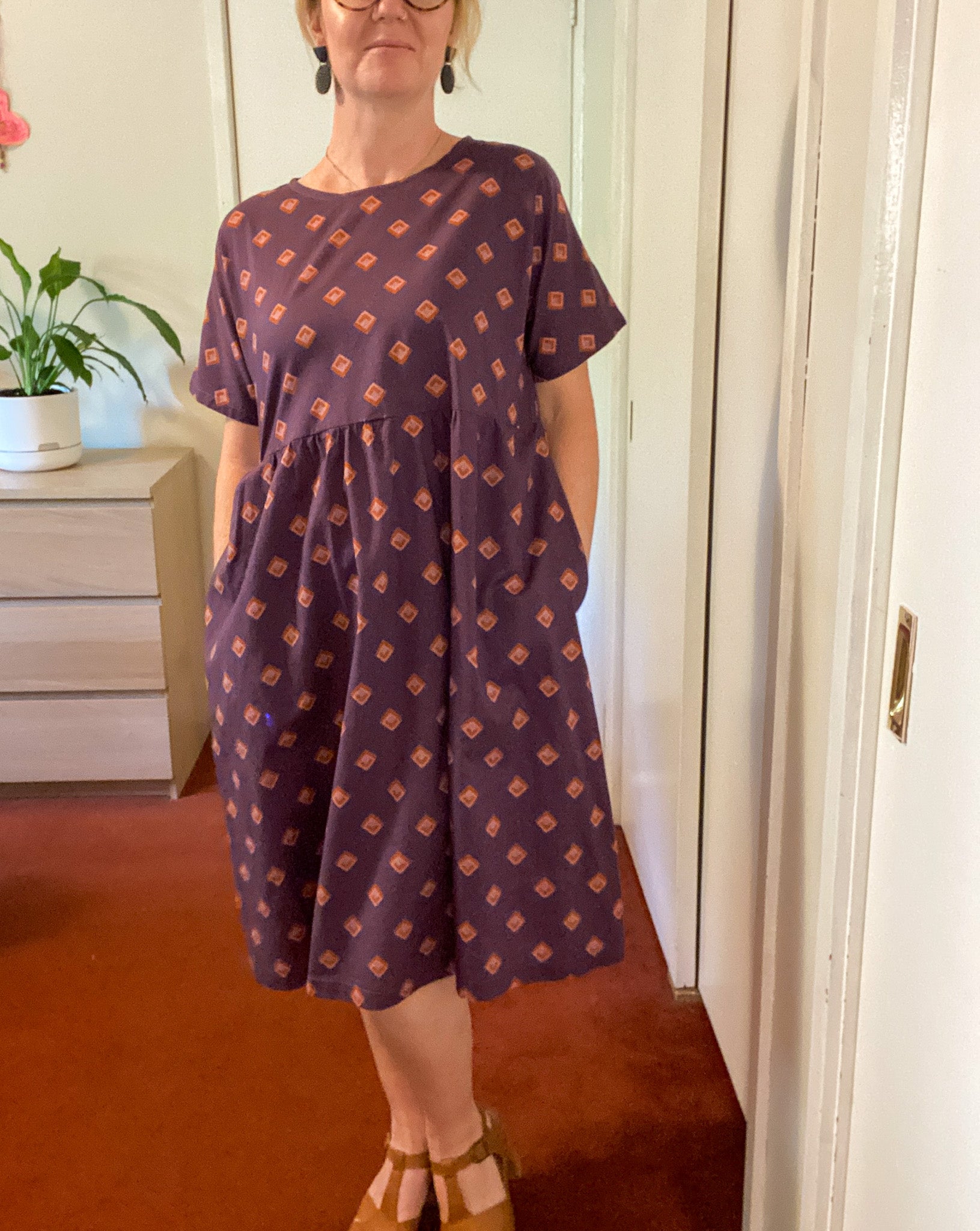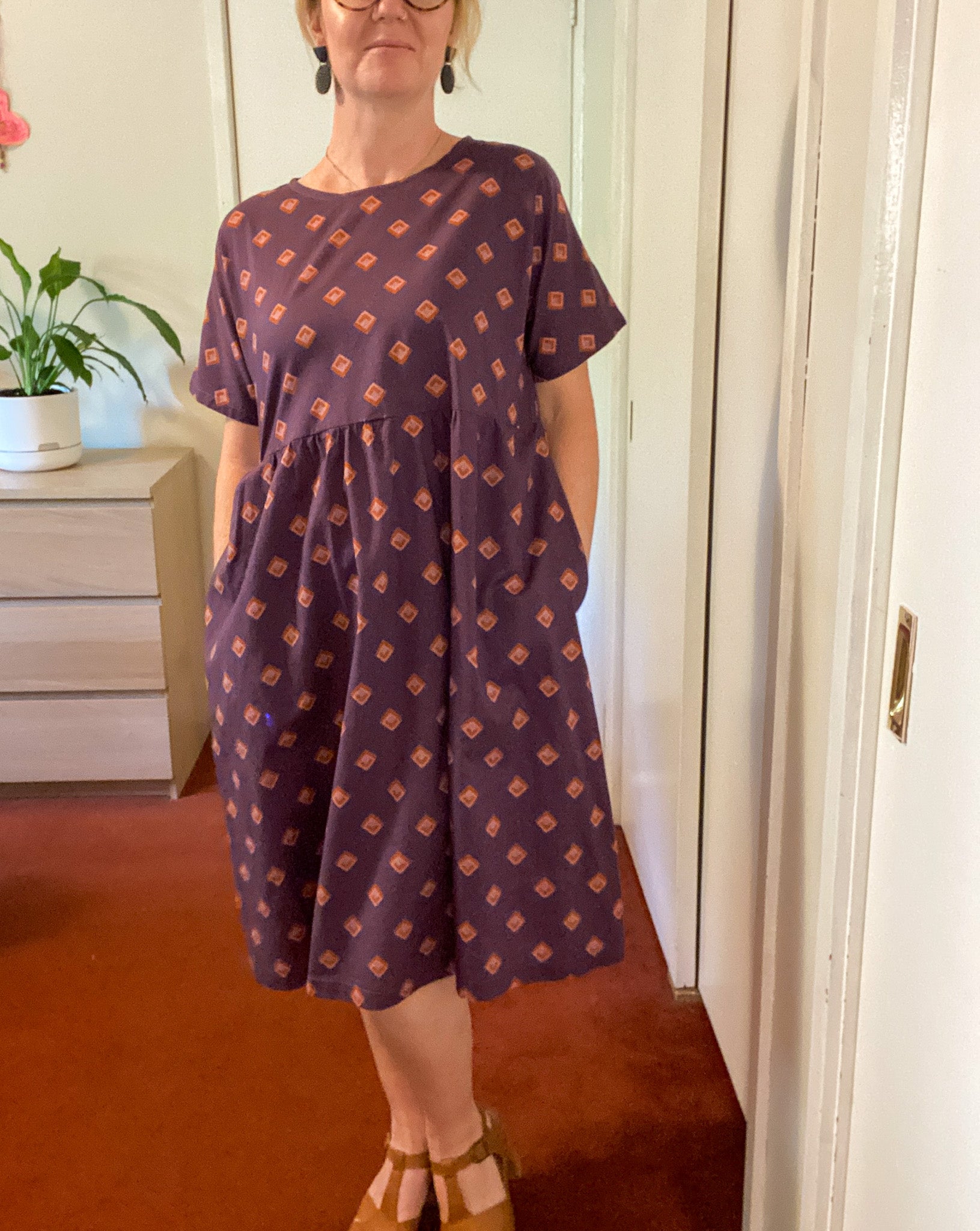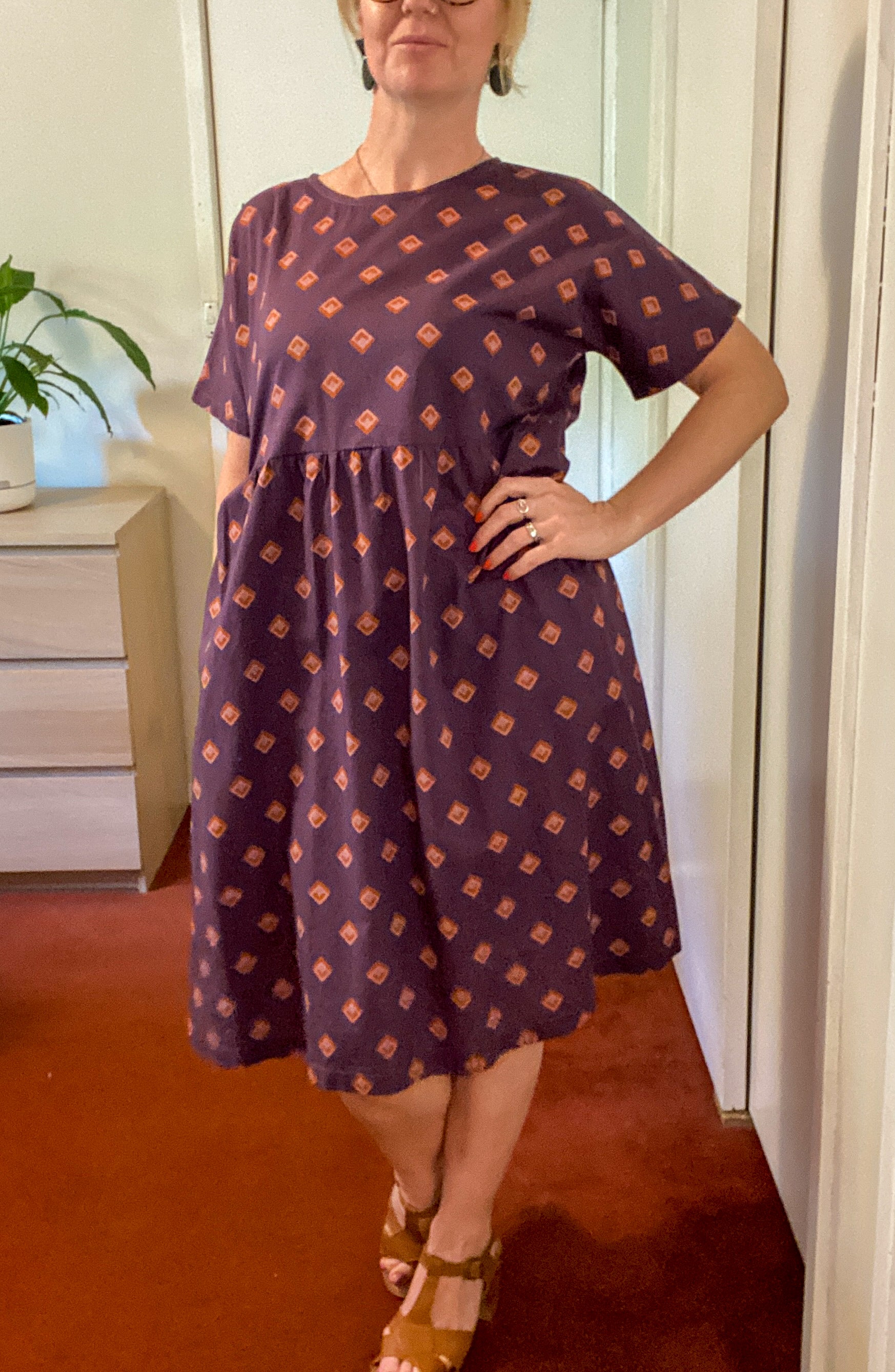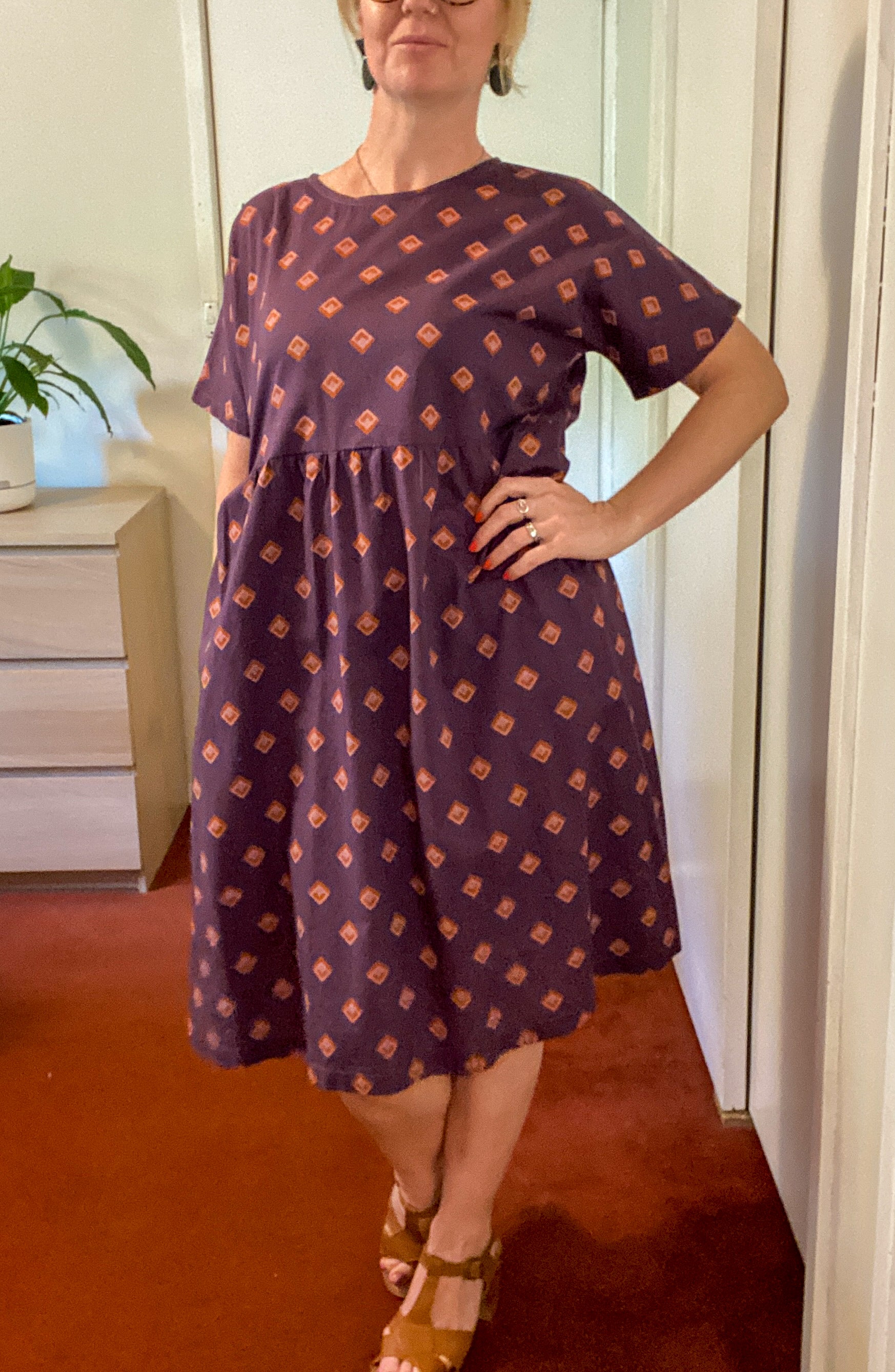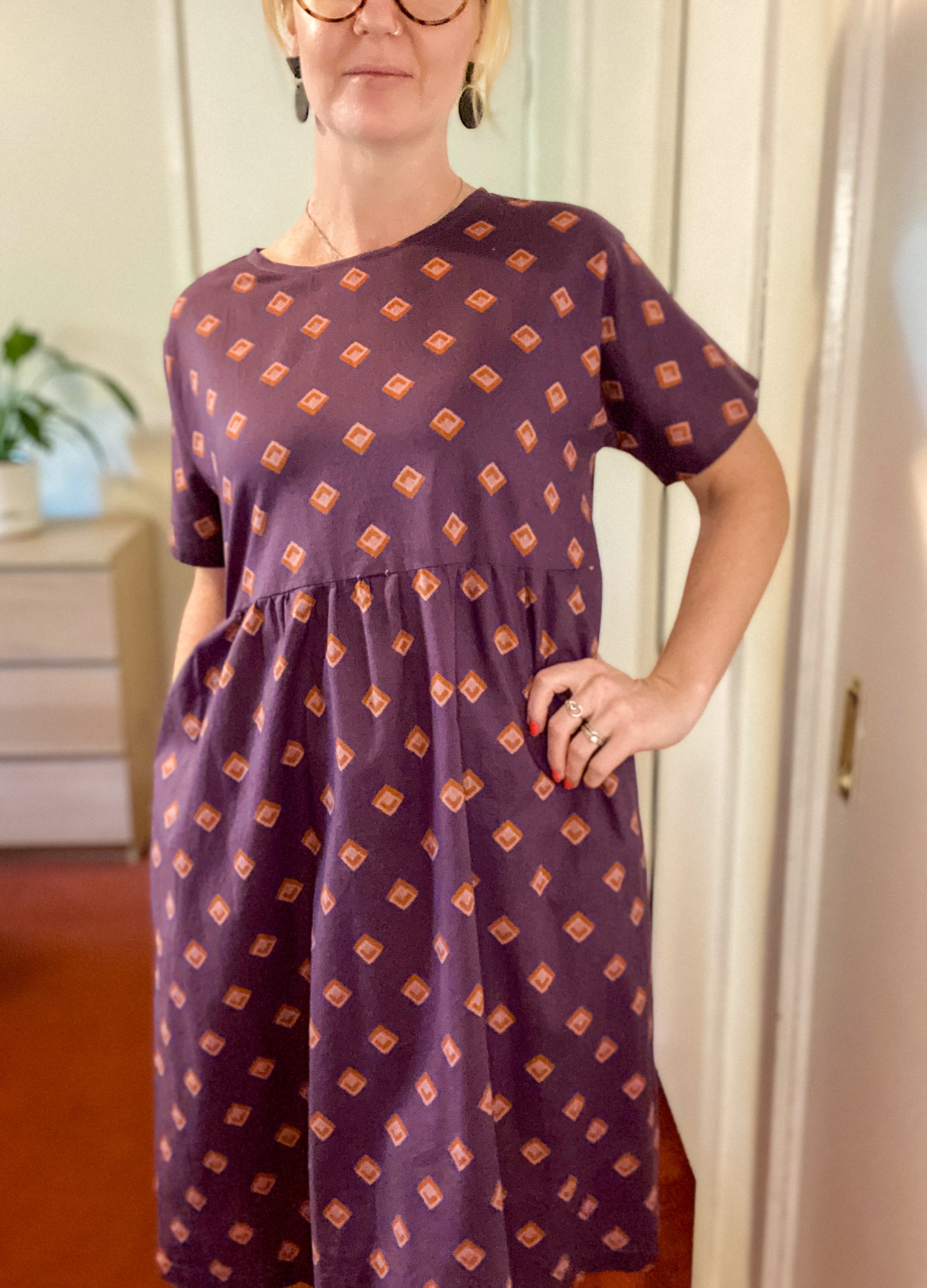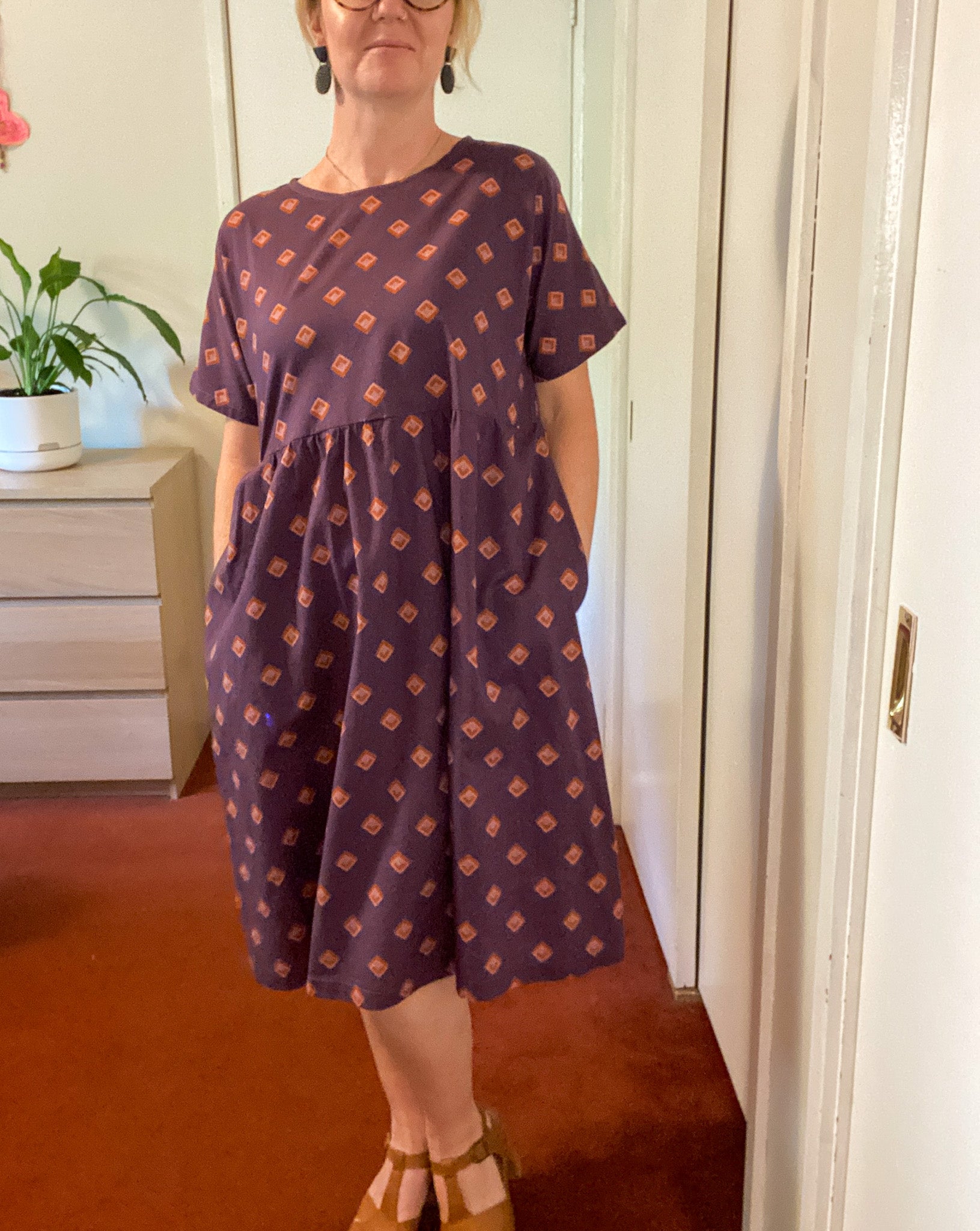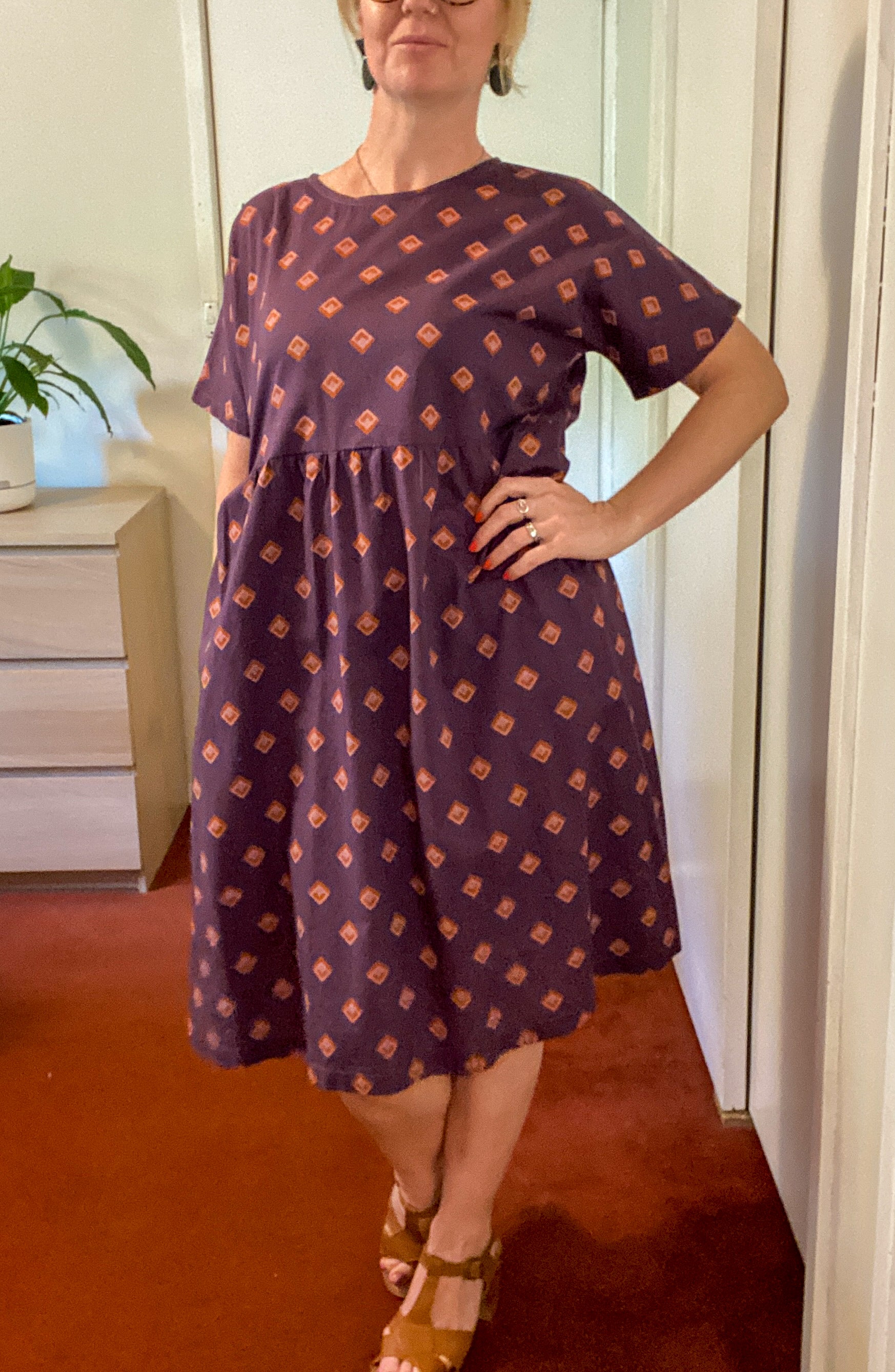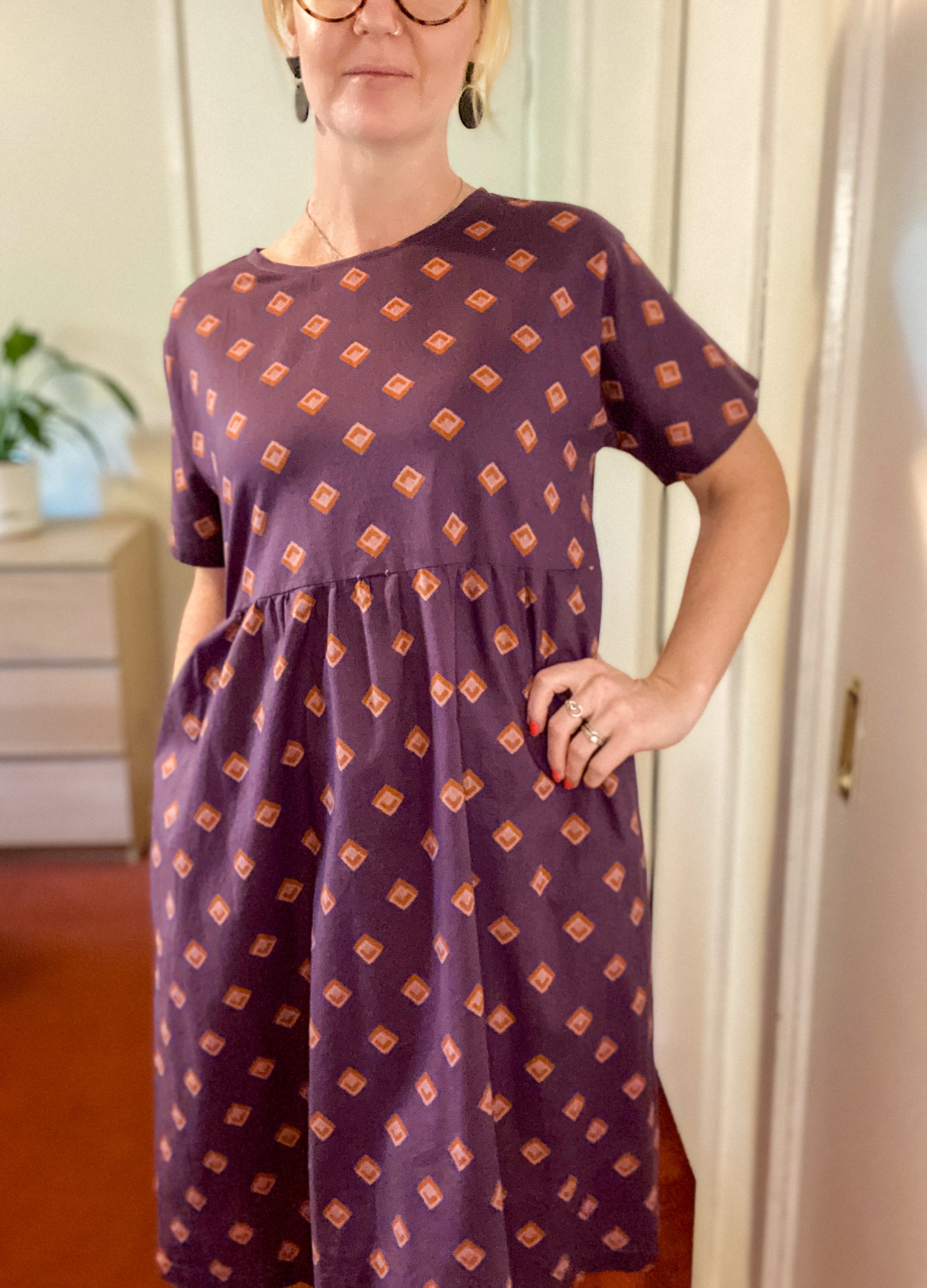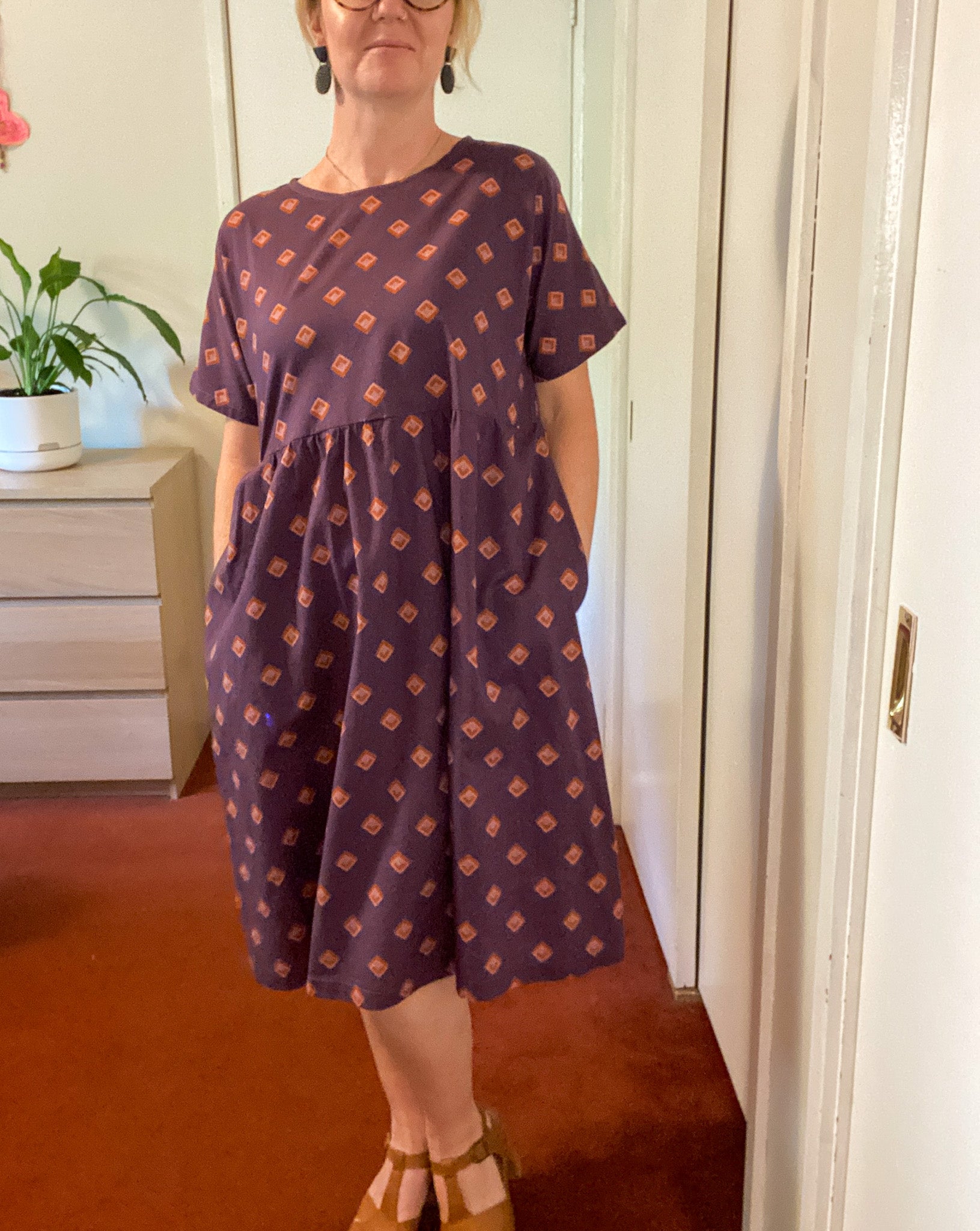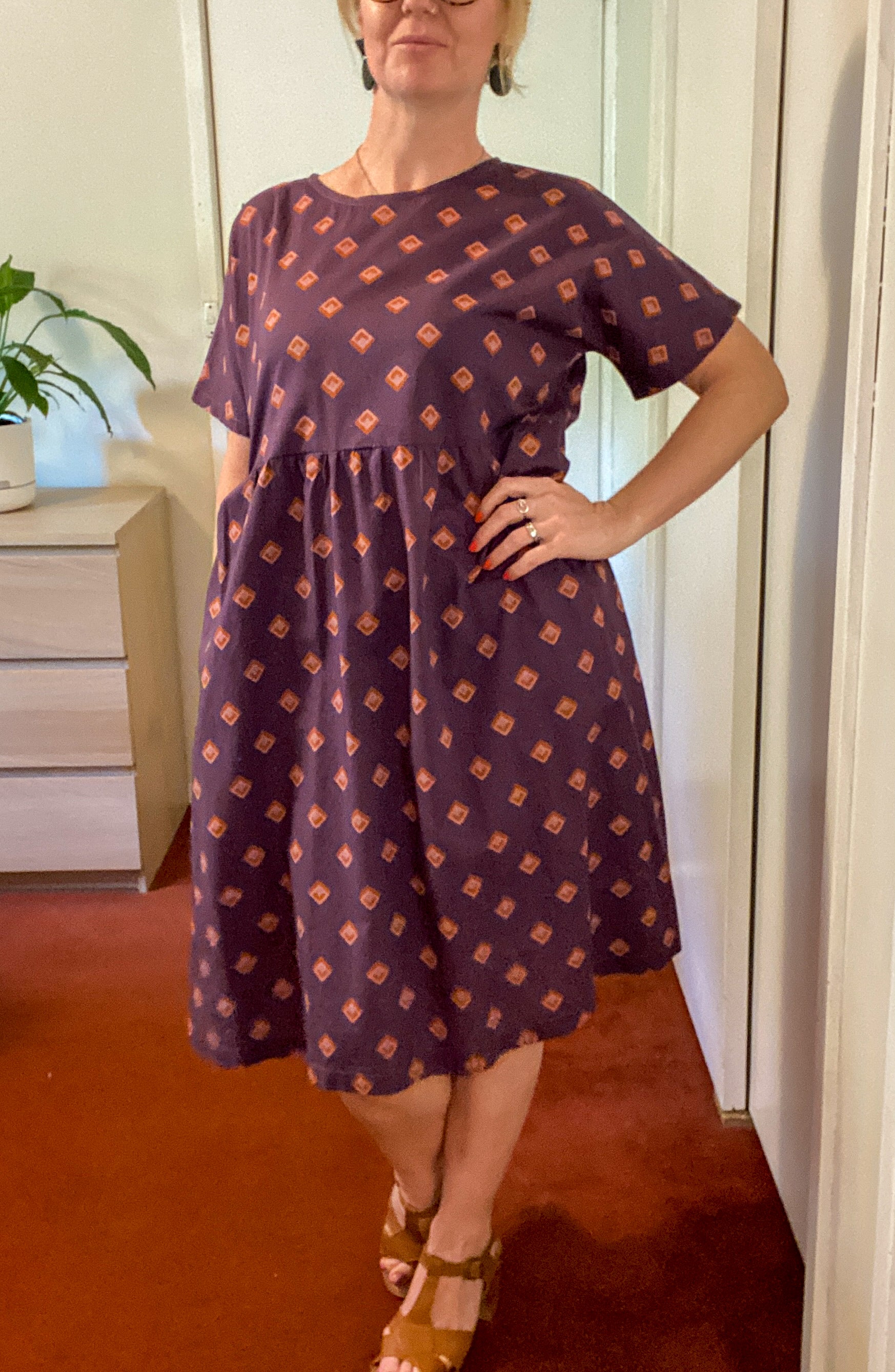 Shift dress - Vintage Gem
Introducing our Vintage Gem Shift Dress – a touch of the '70s reimagined for today's style. Crafted with authentic vintage cotton from that era, this dress not only pays homage to the past but also becomes an instant favorite in your closet.
Designed with a relaxed fit, this dress offers an effortless and comfortable silhouette that's perfect for everyday wear. Its carefree style celebrates movement and individuality, allowing you to embrace your unique self.
Equipped with side pockets, this dress seamlessly merges fashion and functionality. The pockets add a practical element while enhancing the dress's timeless charm.
With a below-knee length, our Vintage Gem Shift Dress exudes understated elegance, suitable for various occasions. Whether you're meeting friends for brunch or stepping out for a casual evening, this dress effortlessly blends vintage vibes with modern versatility.
This dress encapsulates the essence of laid-back elegance, making it an essential addition to your wardrobe. Pair it with your favorite accessories to reflect your personal style, whether that's a hint of bohemian flair or a minimalist touch.
Indulge in the past while embracing the present – our Vintage Gem Shift Dress brings together eras in a seamless blend of fashion and sustainability. It's more than a dress; it's a statement of history, style, and conscious living.
Sizing
| | | | | |
| --- | --- | --- | --- | --- |
| | 8 | 10 | 12 | 14 |
| Bust  | 56 cm | 58 cm | 60 cm | 62 cm |
| Length | 100 cm | 102 cm | 104 cm | 106 cm |
Fashion With A Conscience
The Key Benefits Of Eco-Friendly Clothing!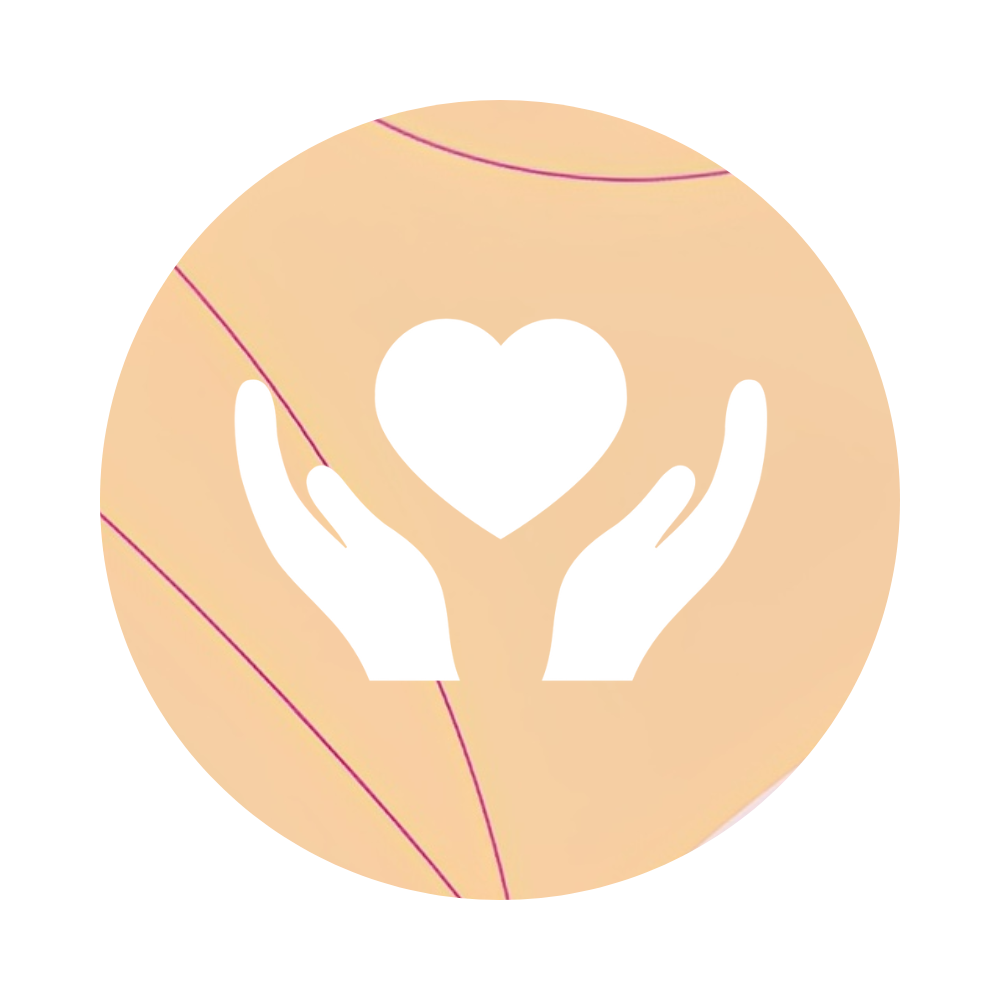 Handcrafted In Dandenong Ranges
Ethically made in small batches right here in Australia.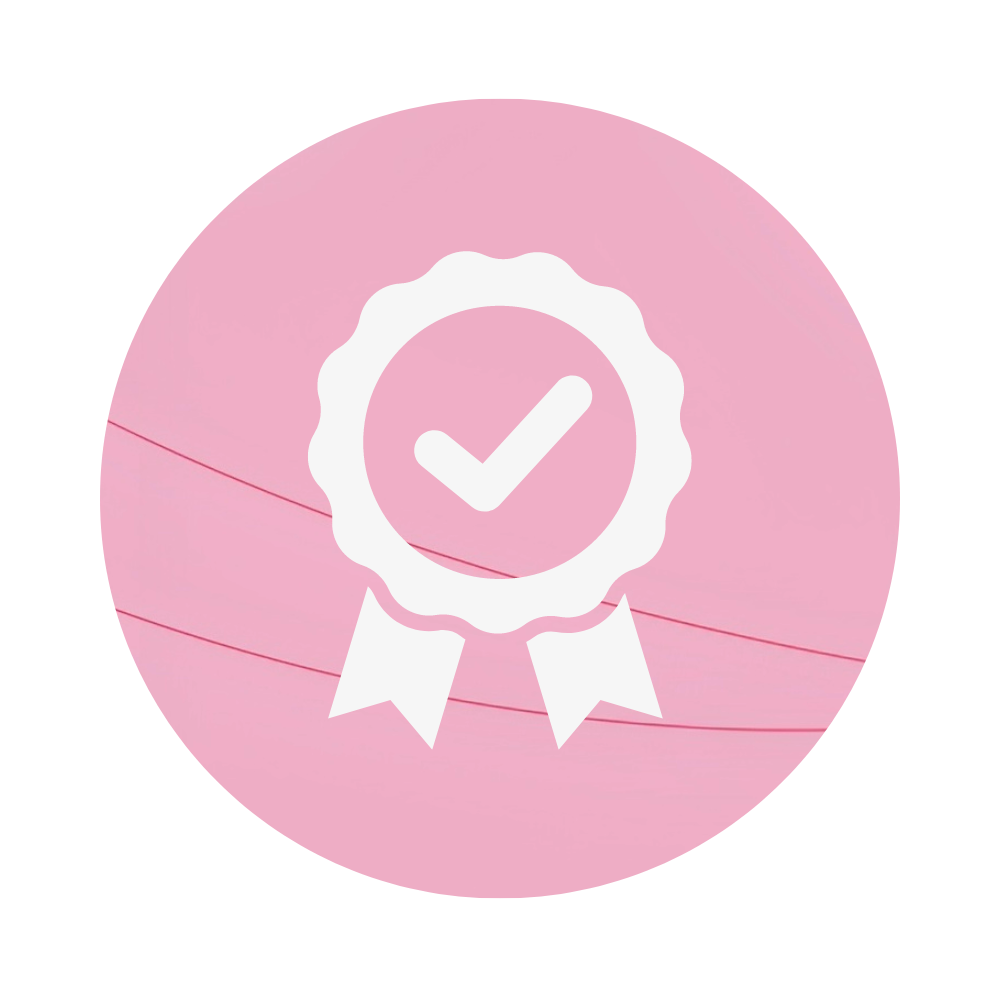 Quality Fabrics
We source quality organic fabrics featuring Australian designs.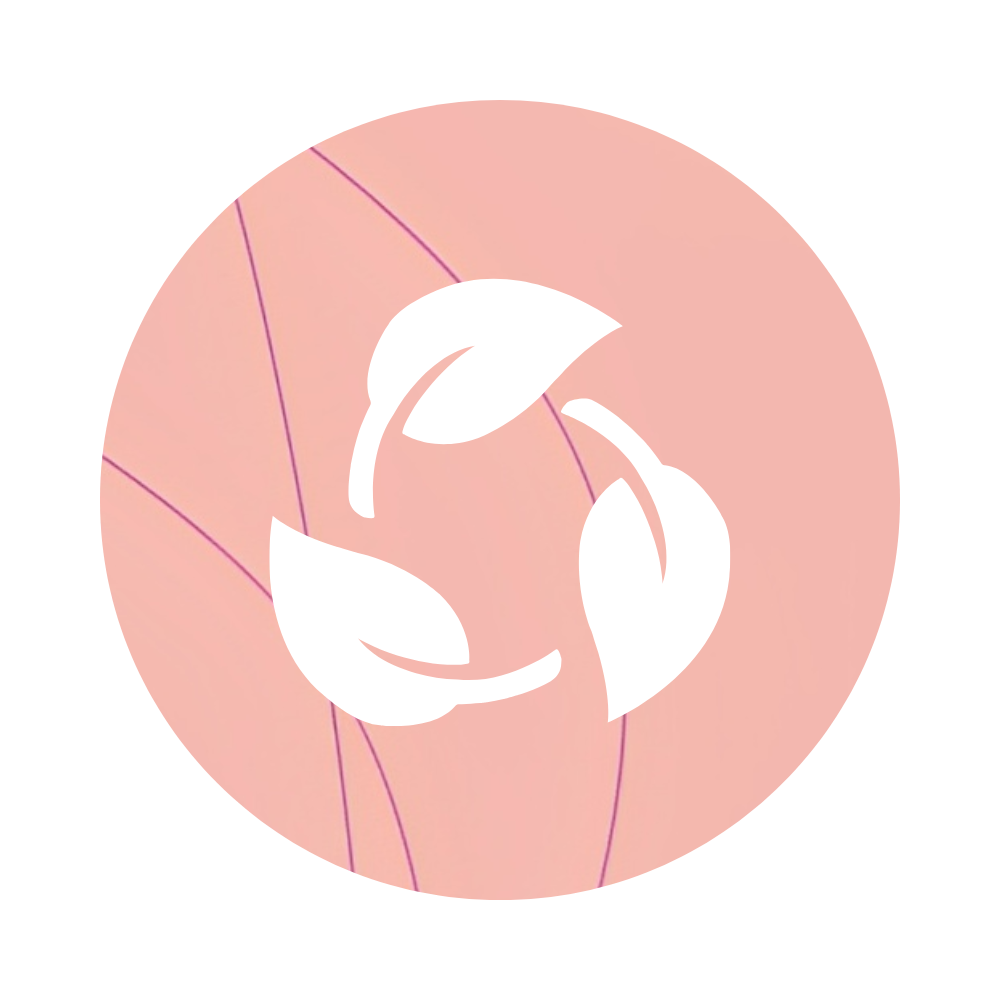 Zero Waste Accessories
All left over fabrics are repurposed into headbands, scrunchies and earrings.