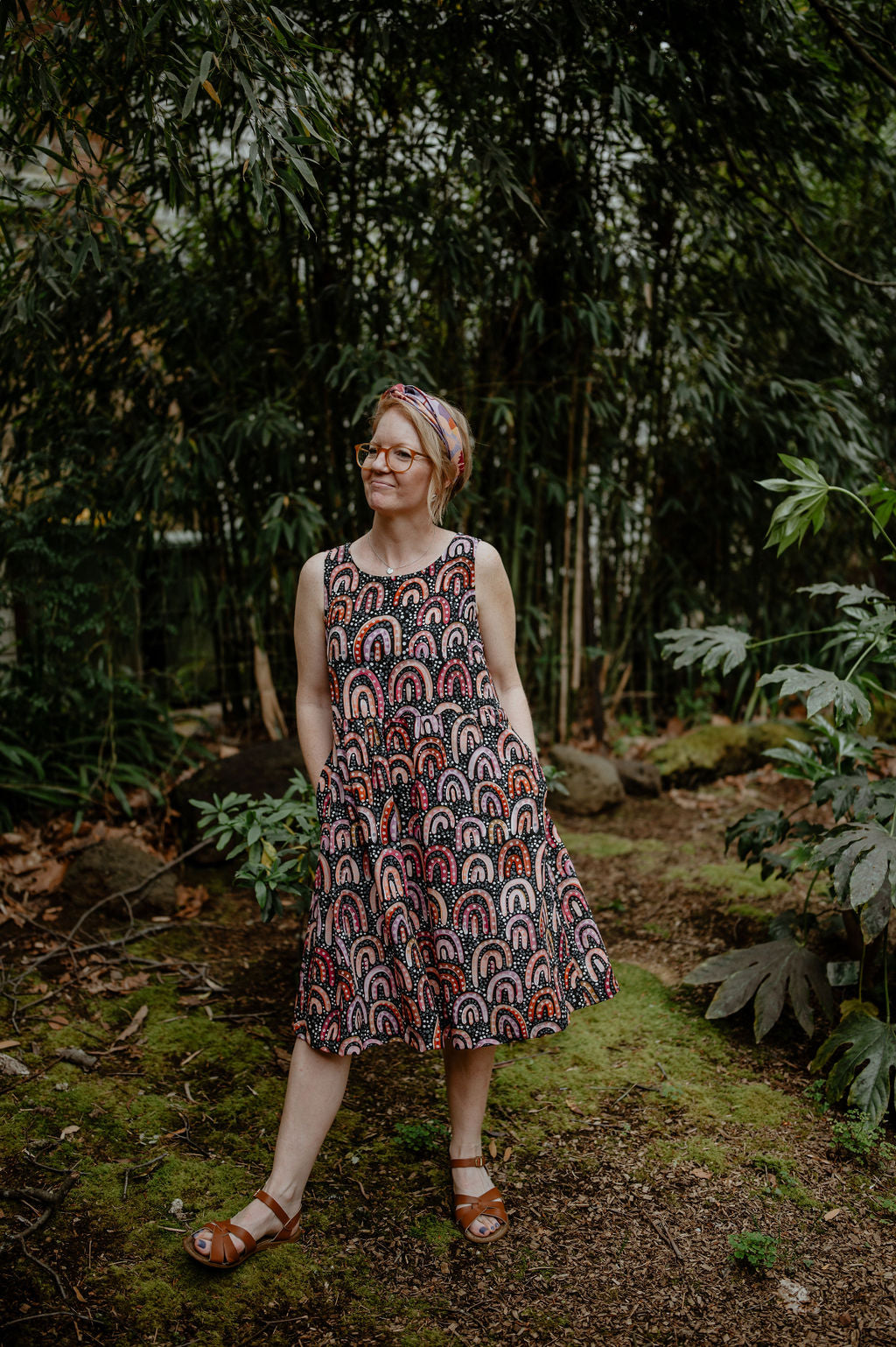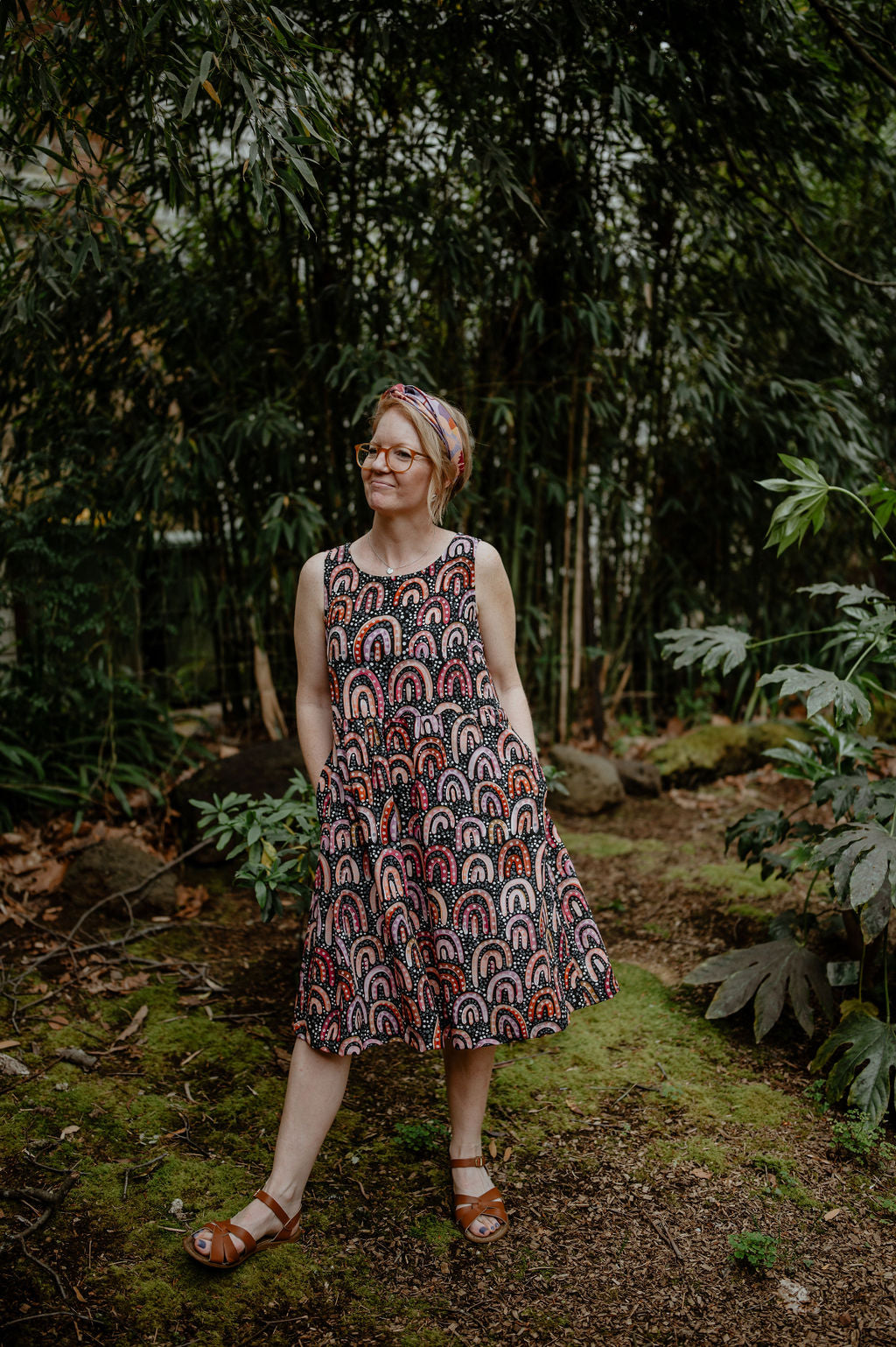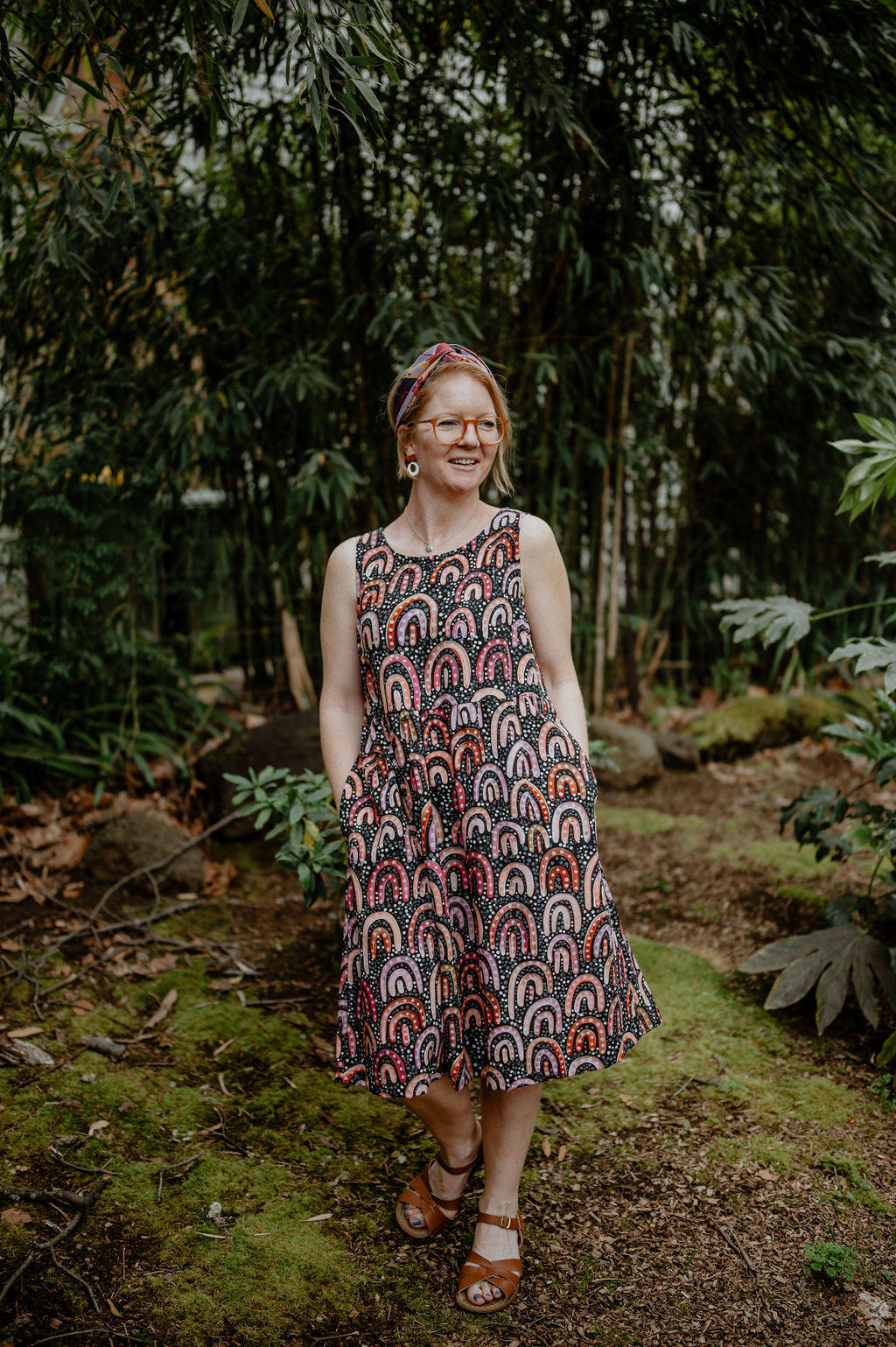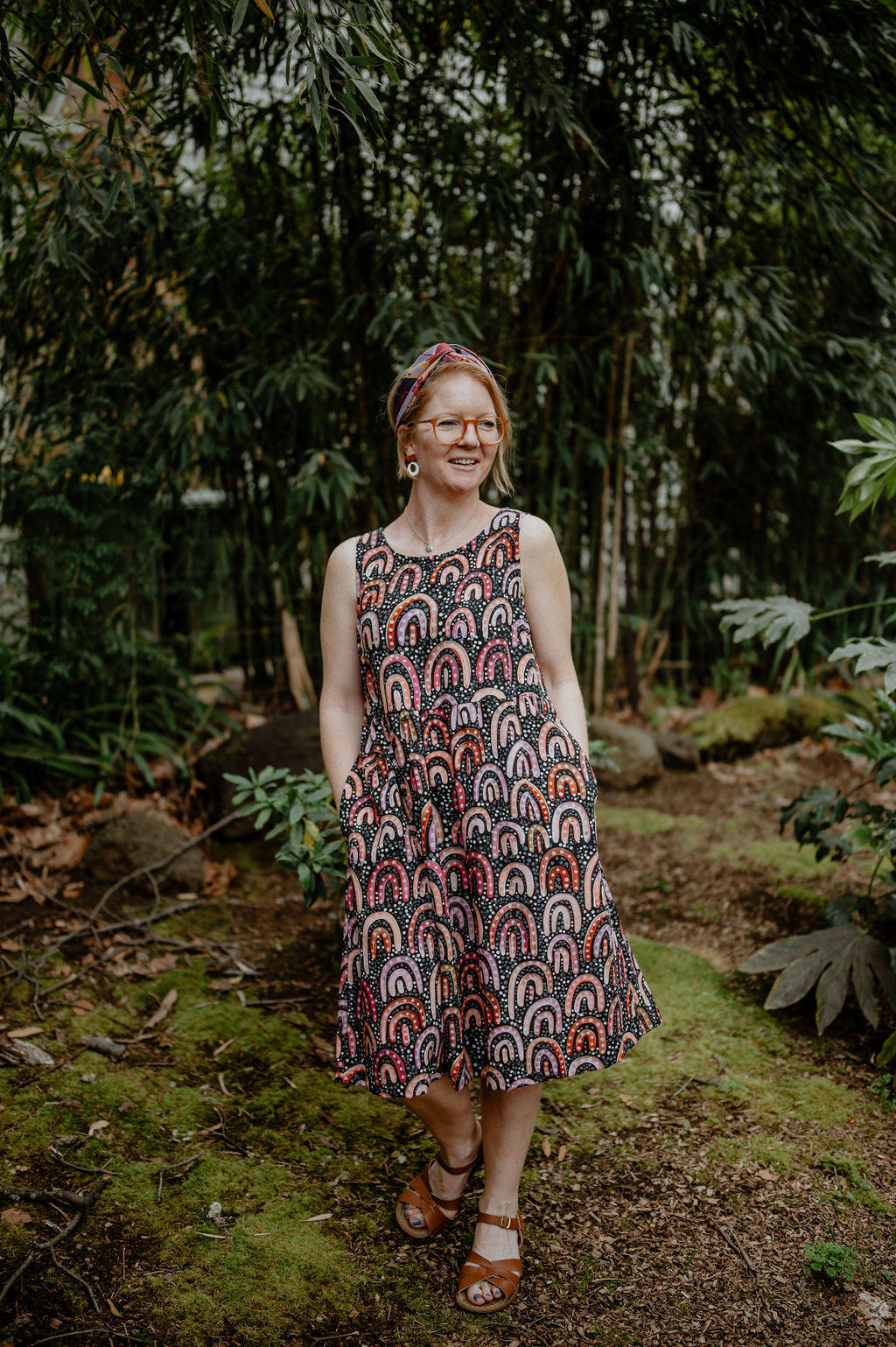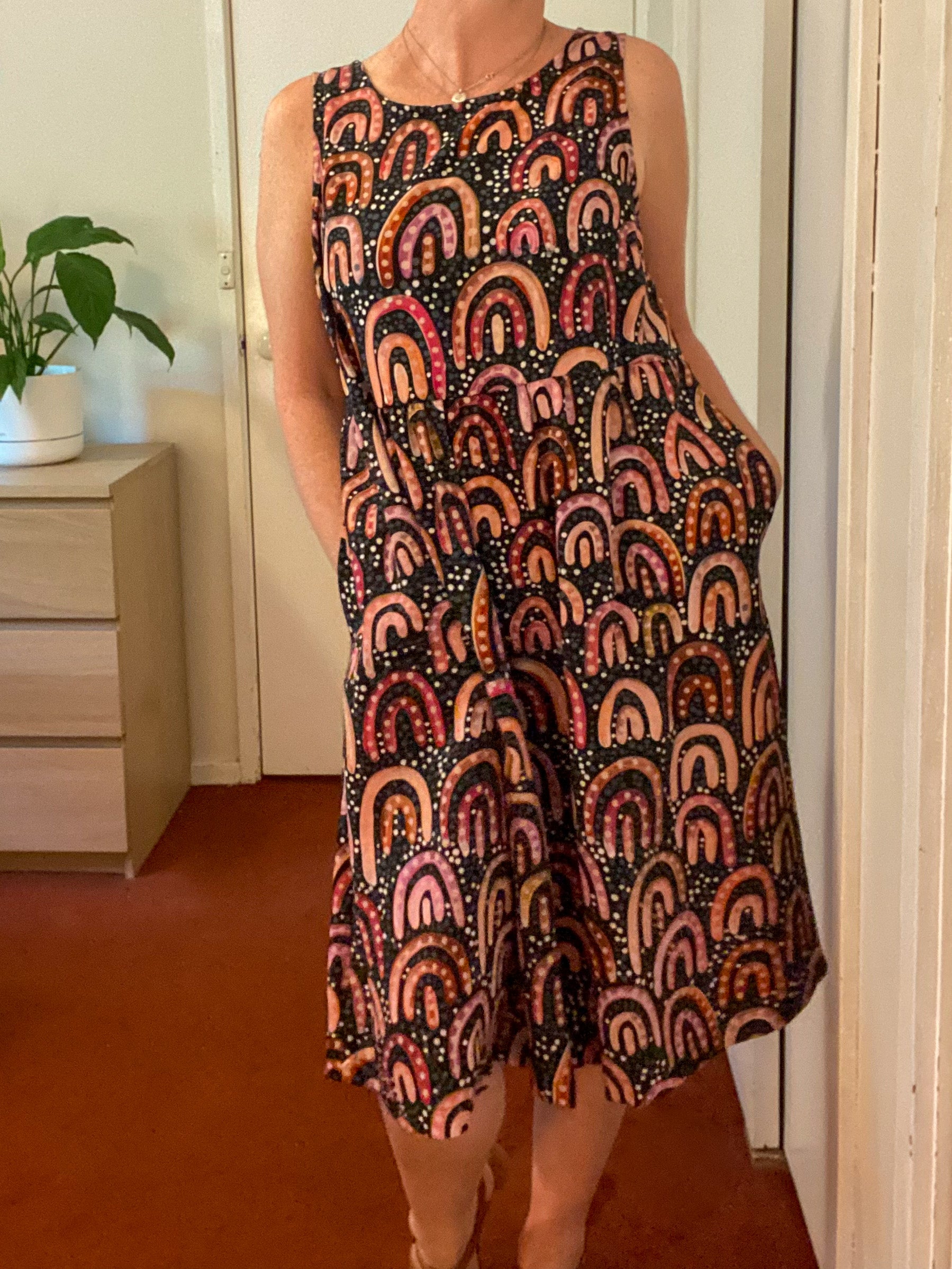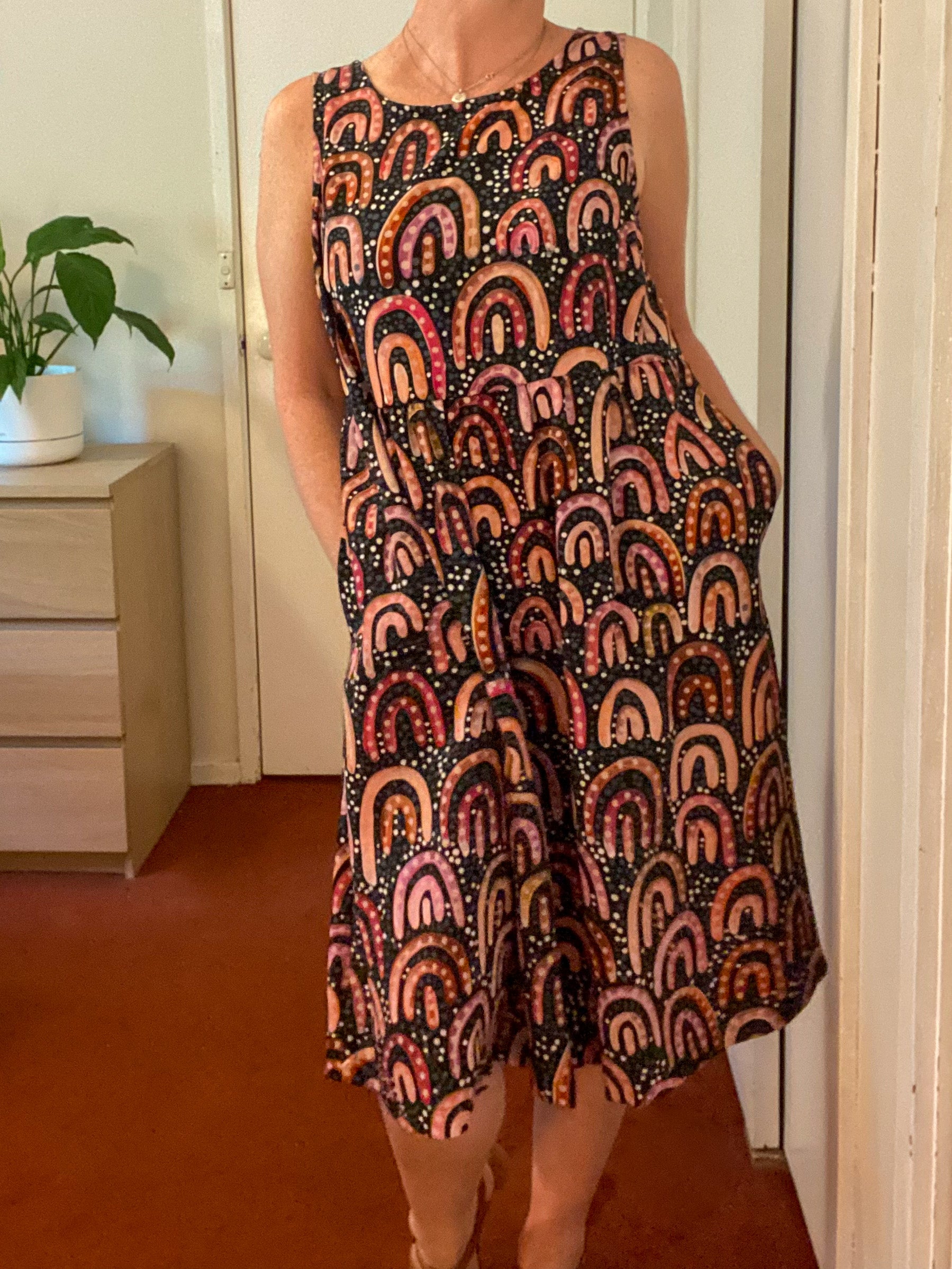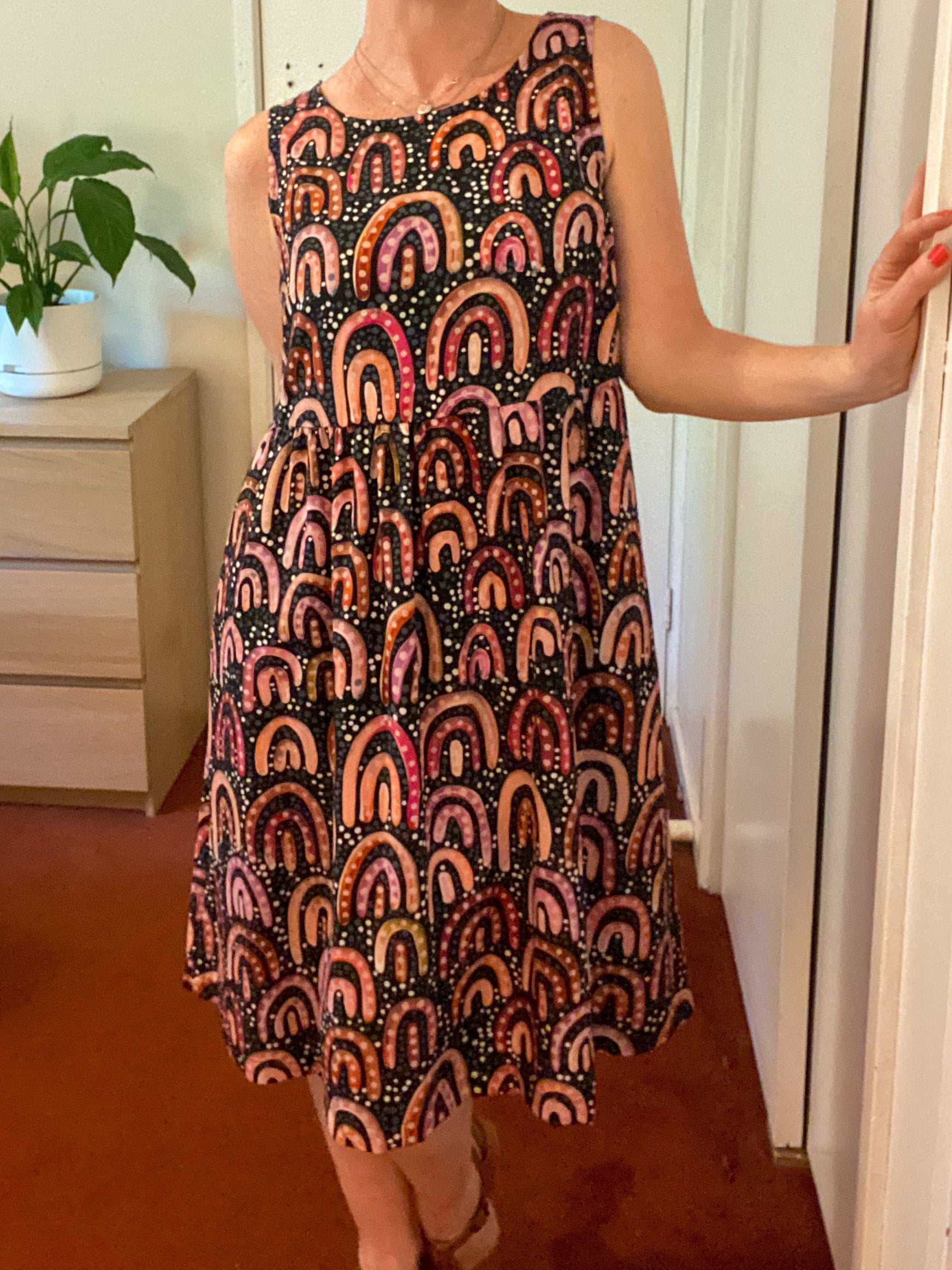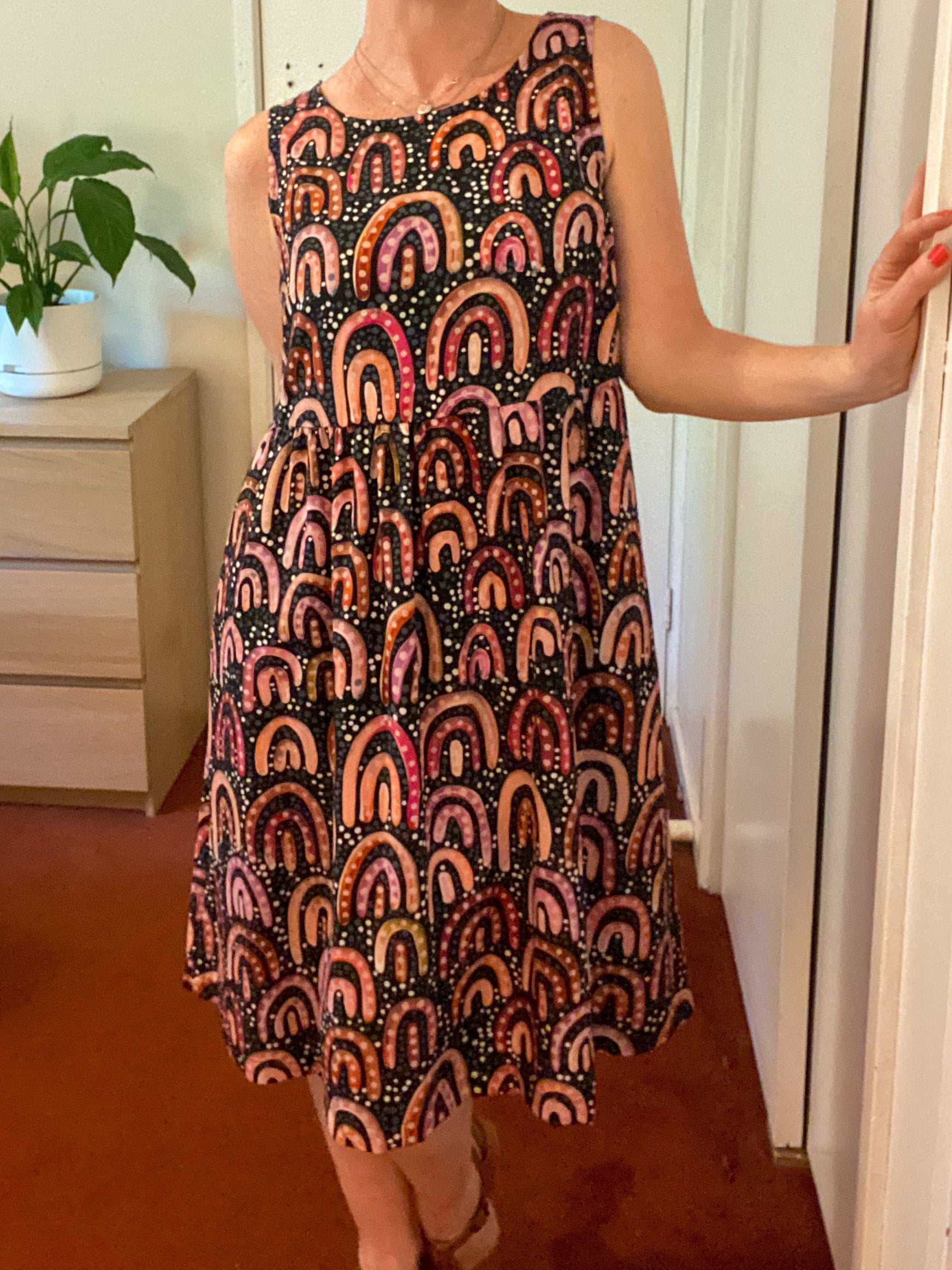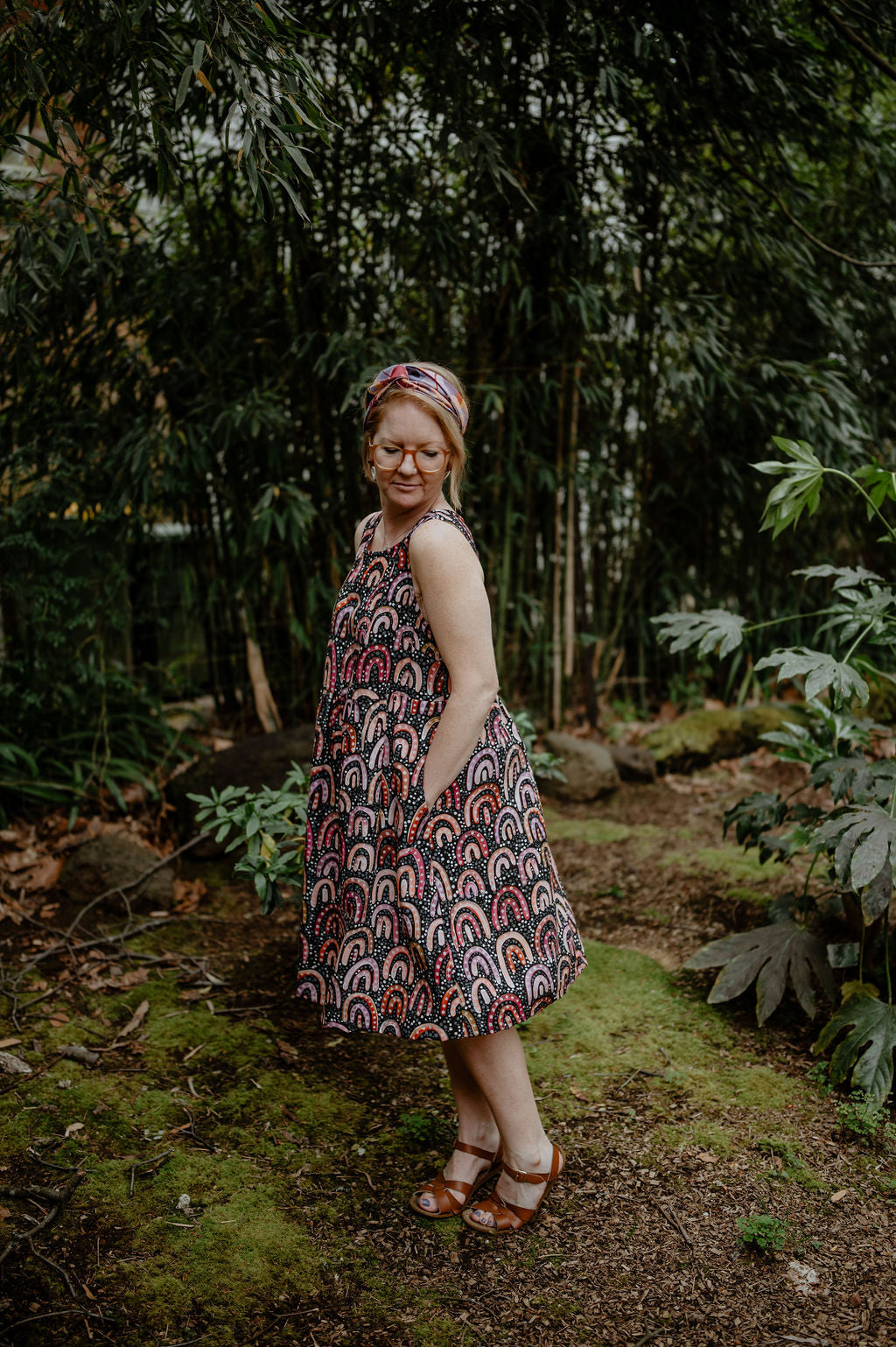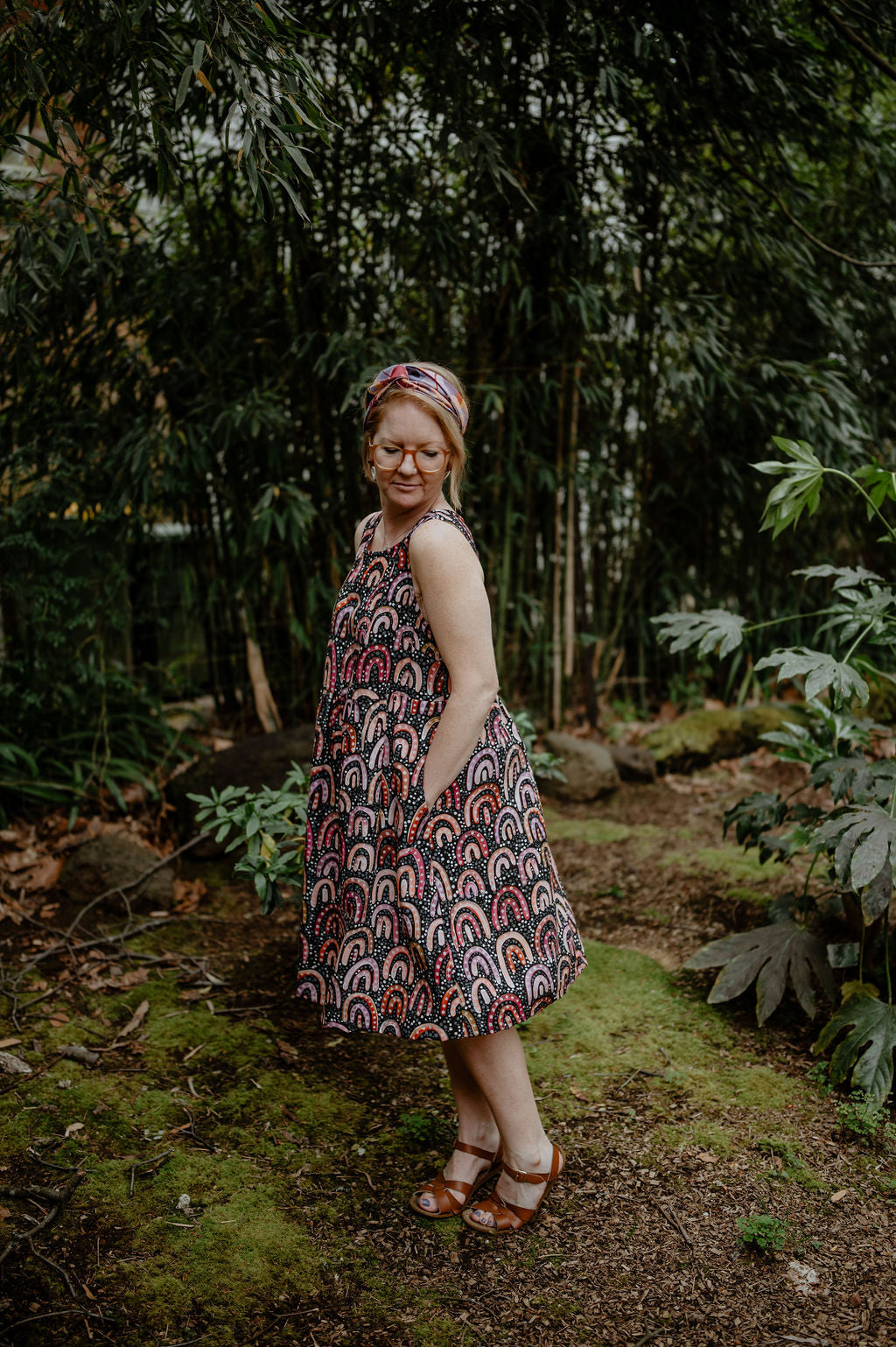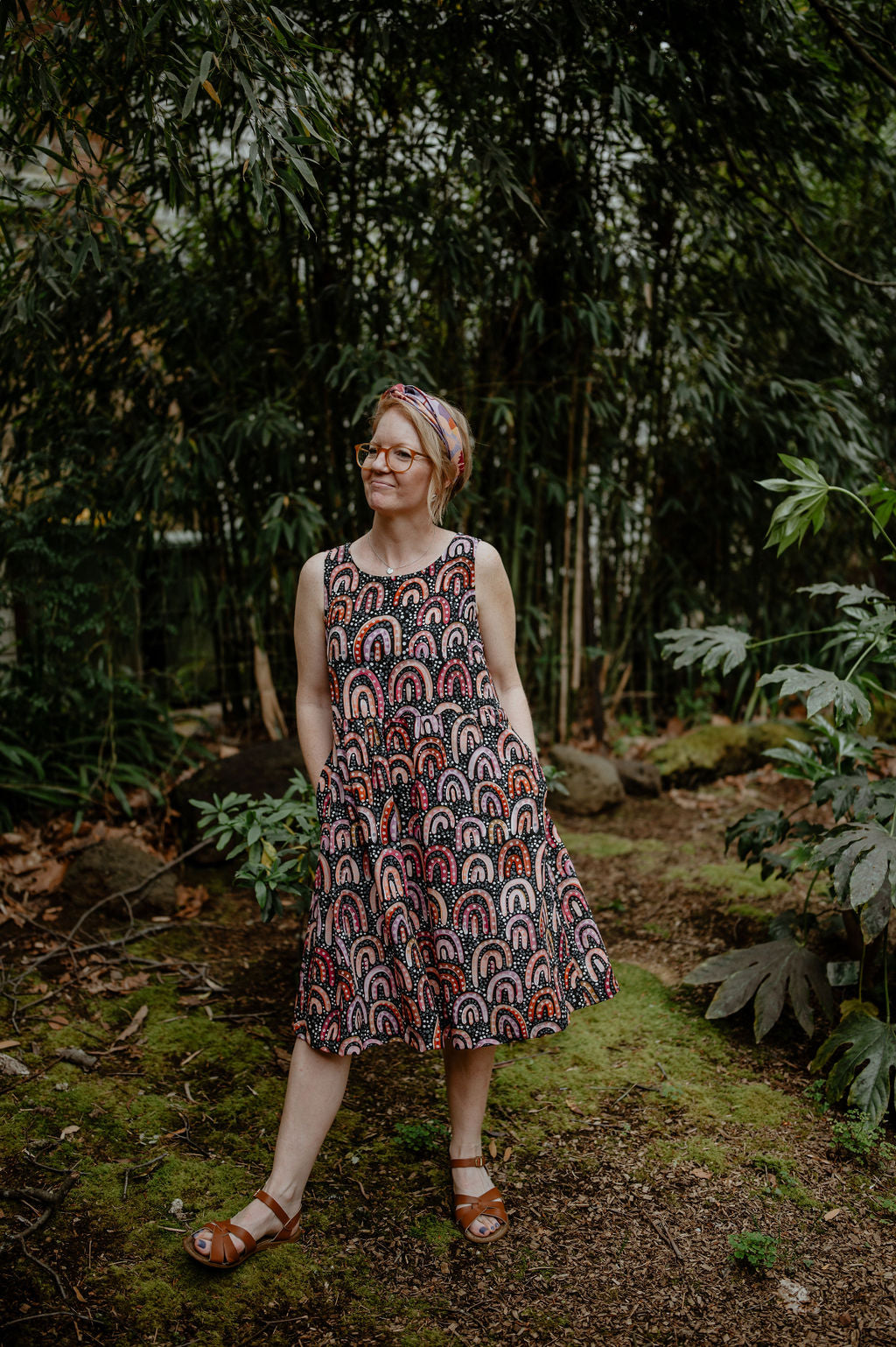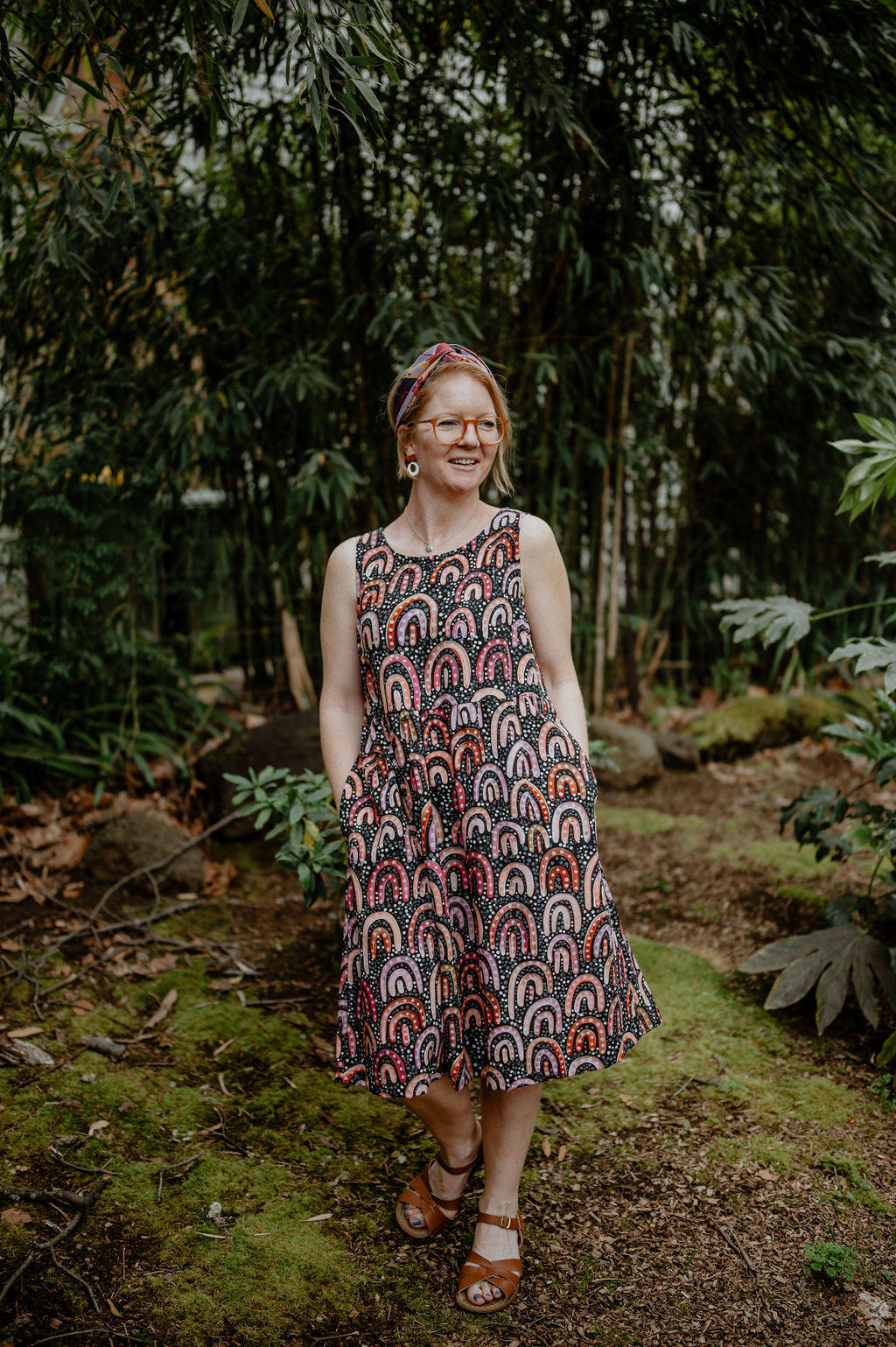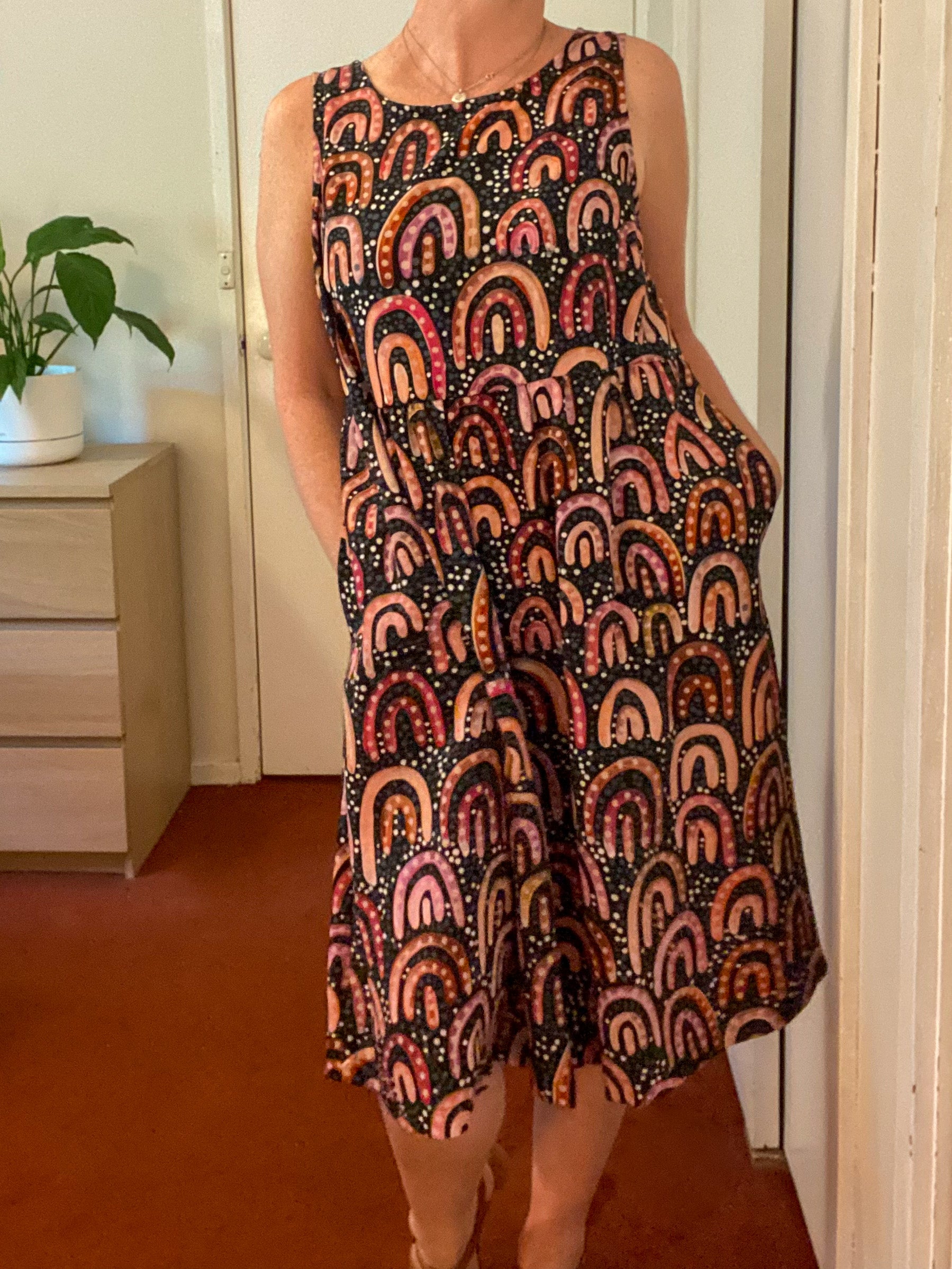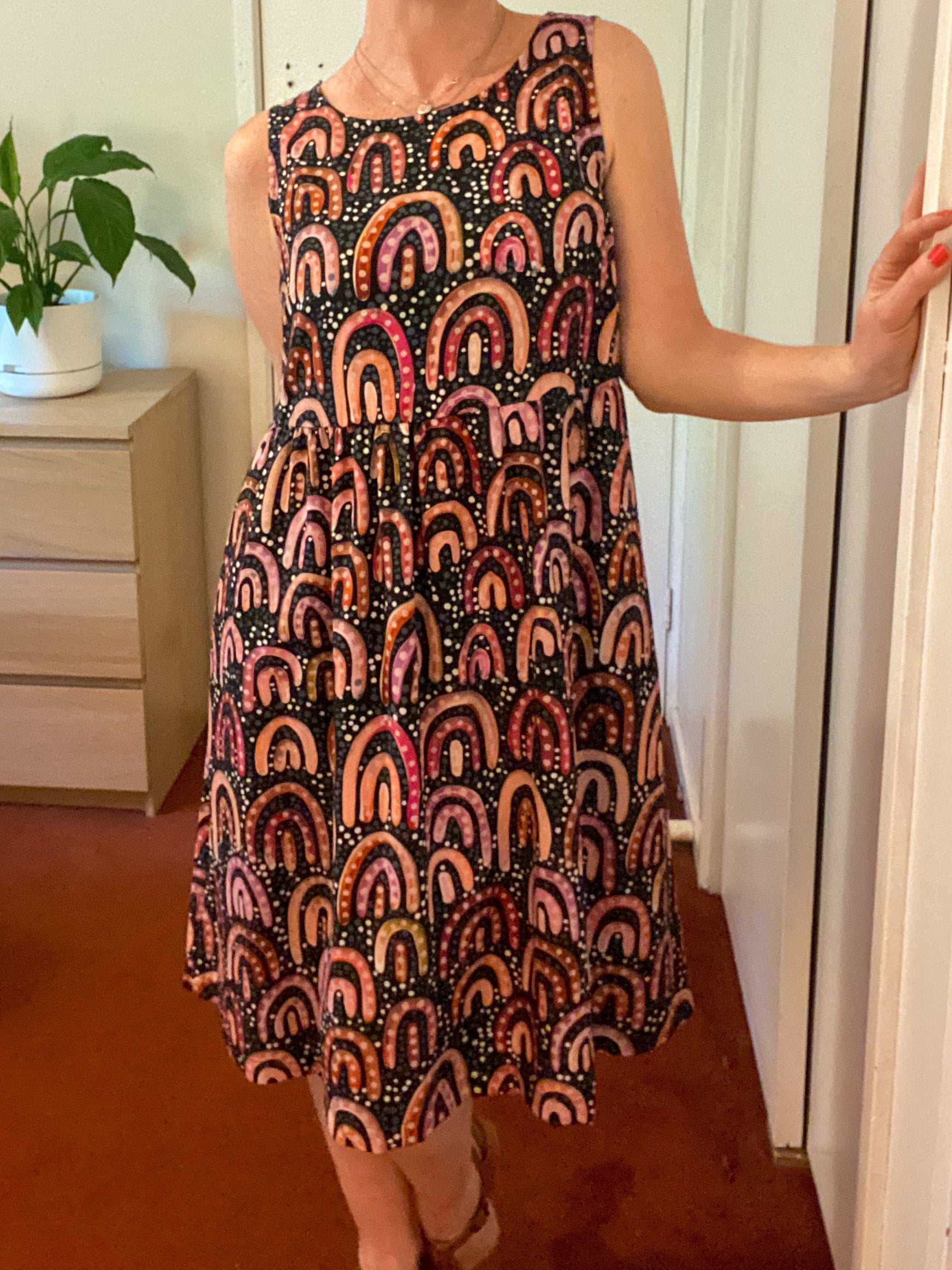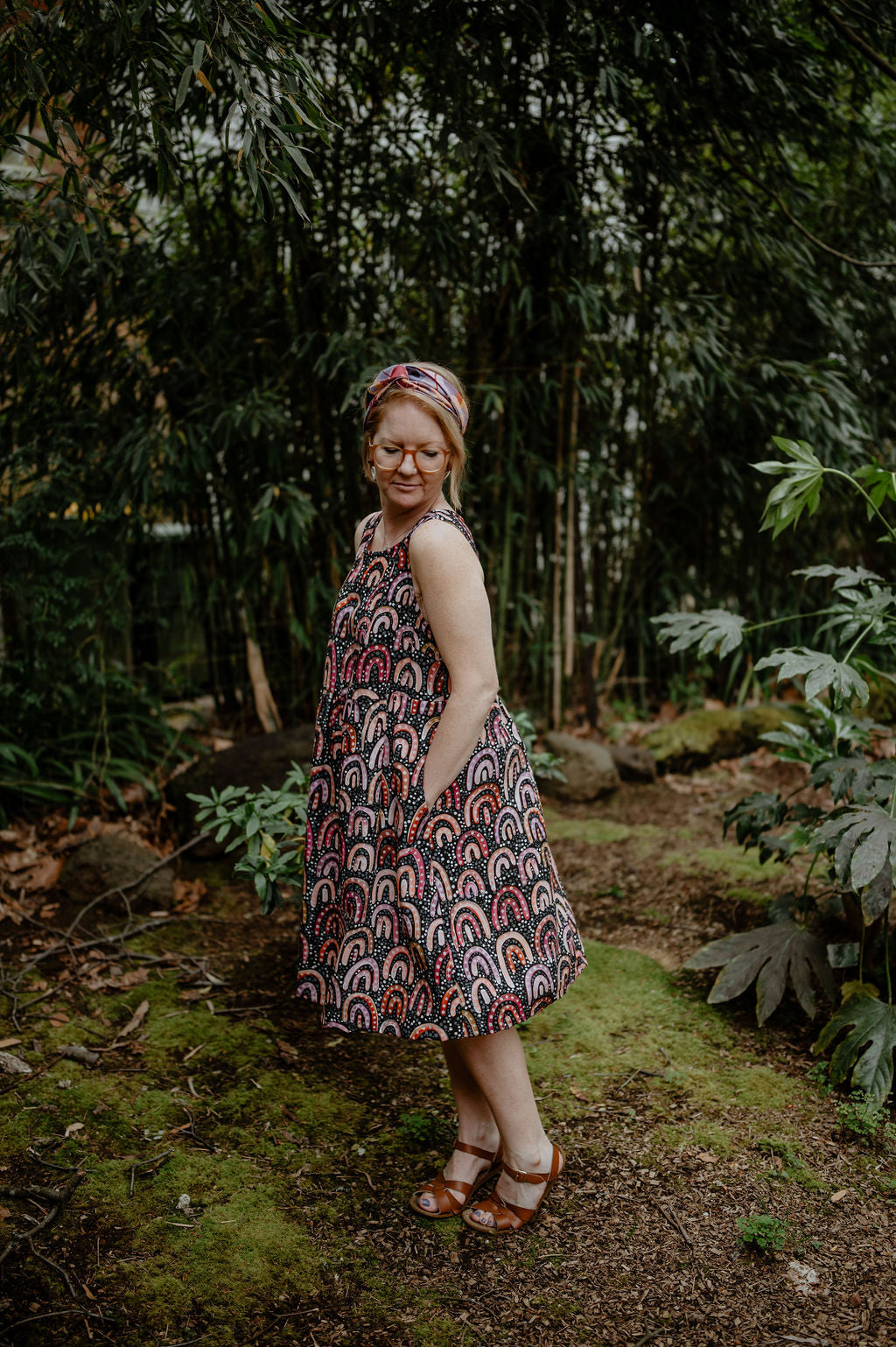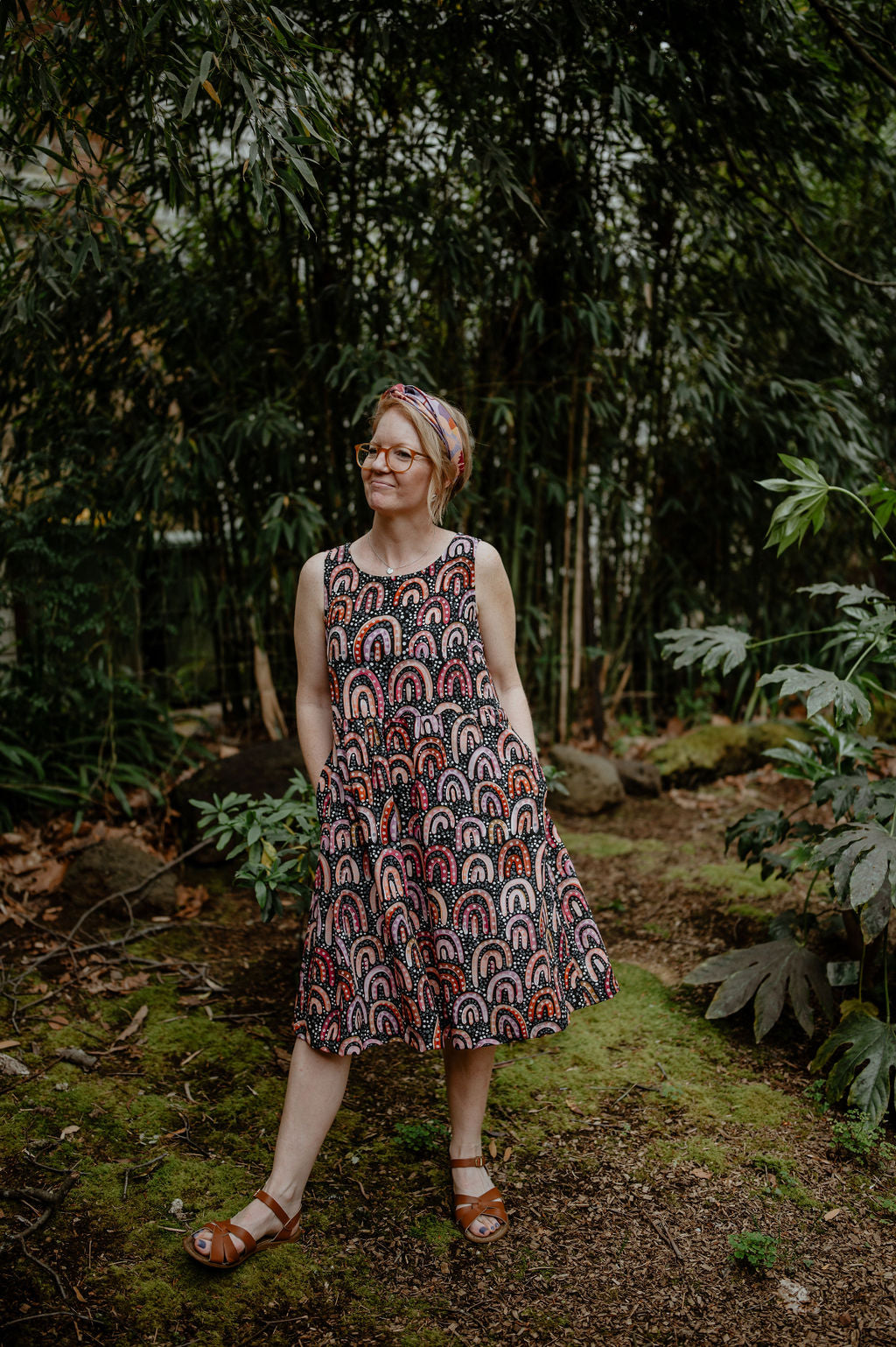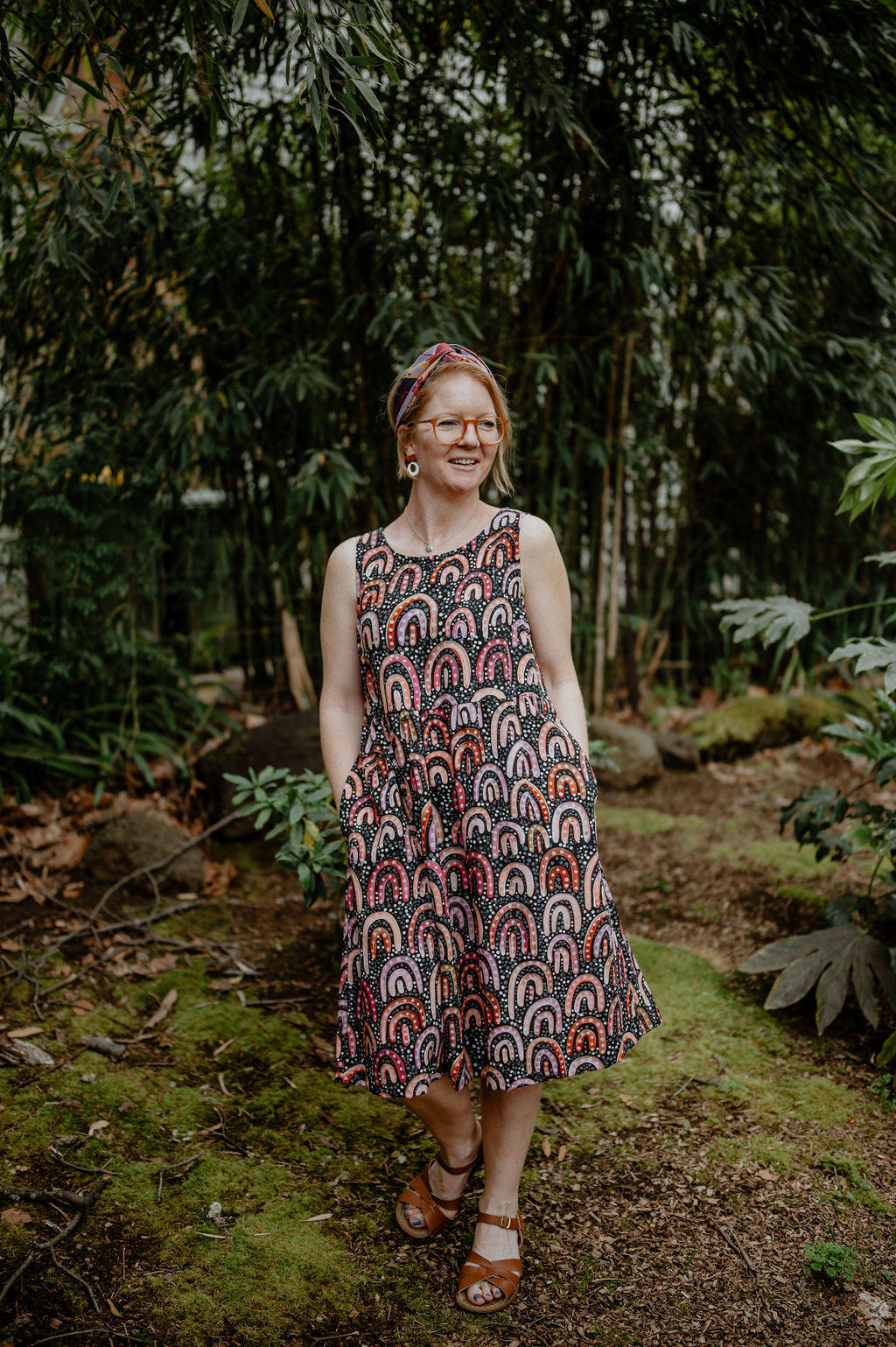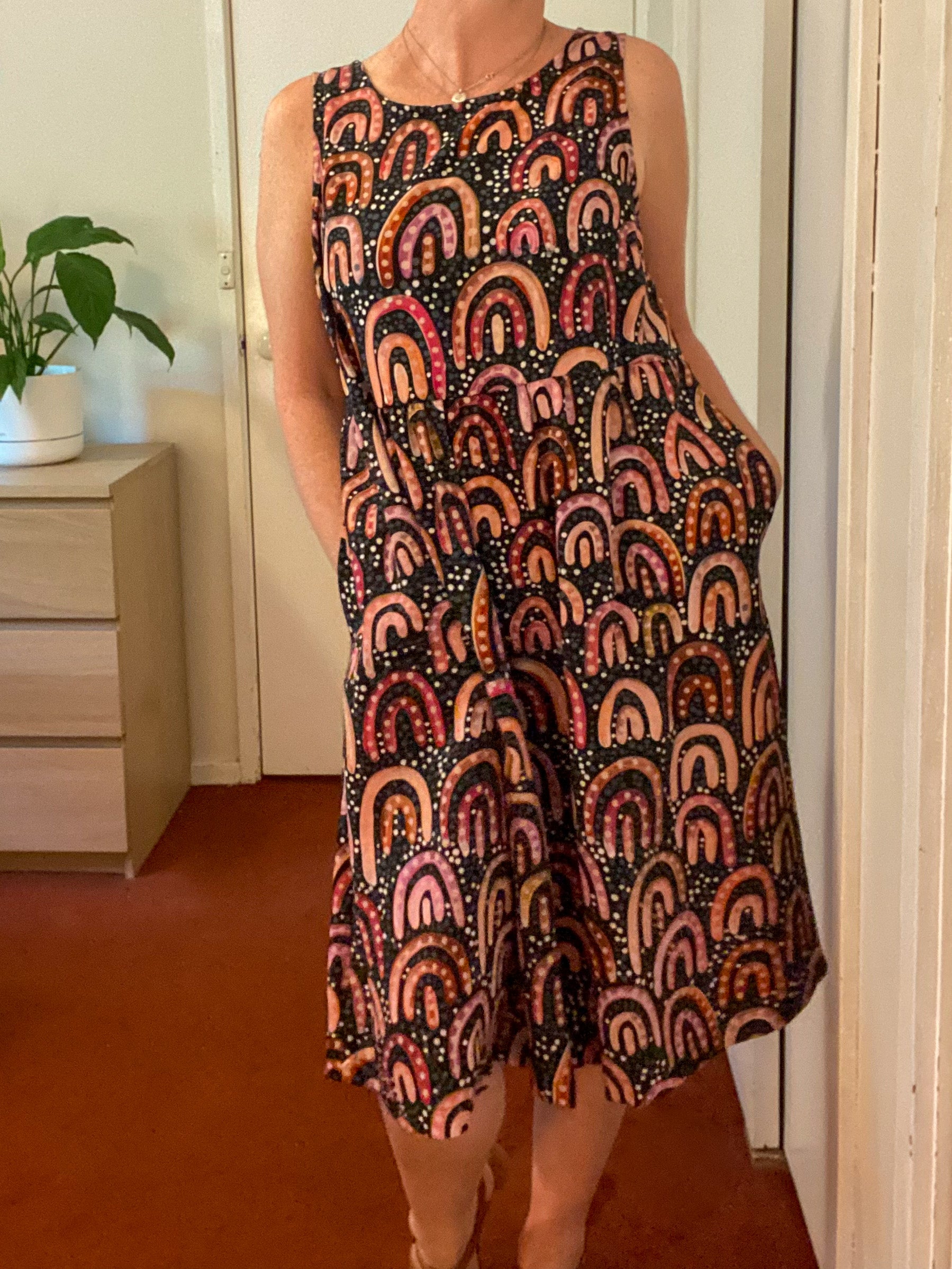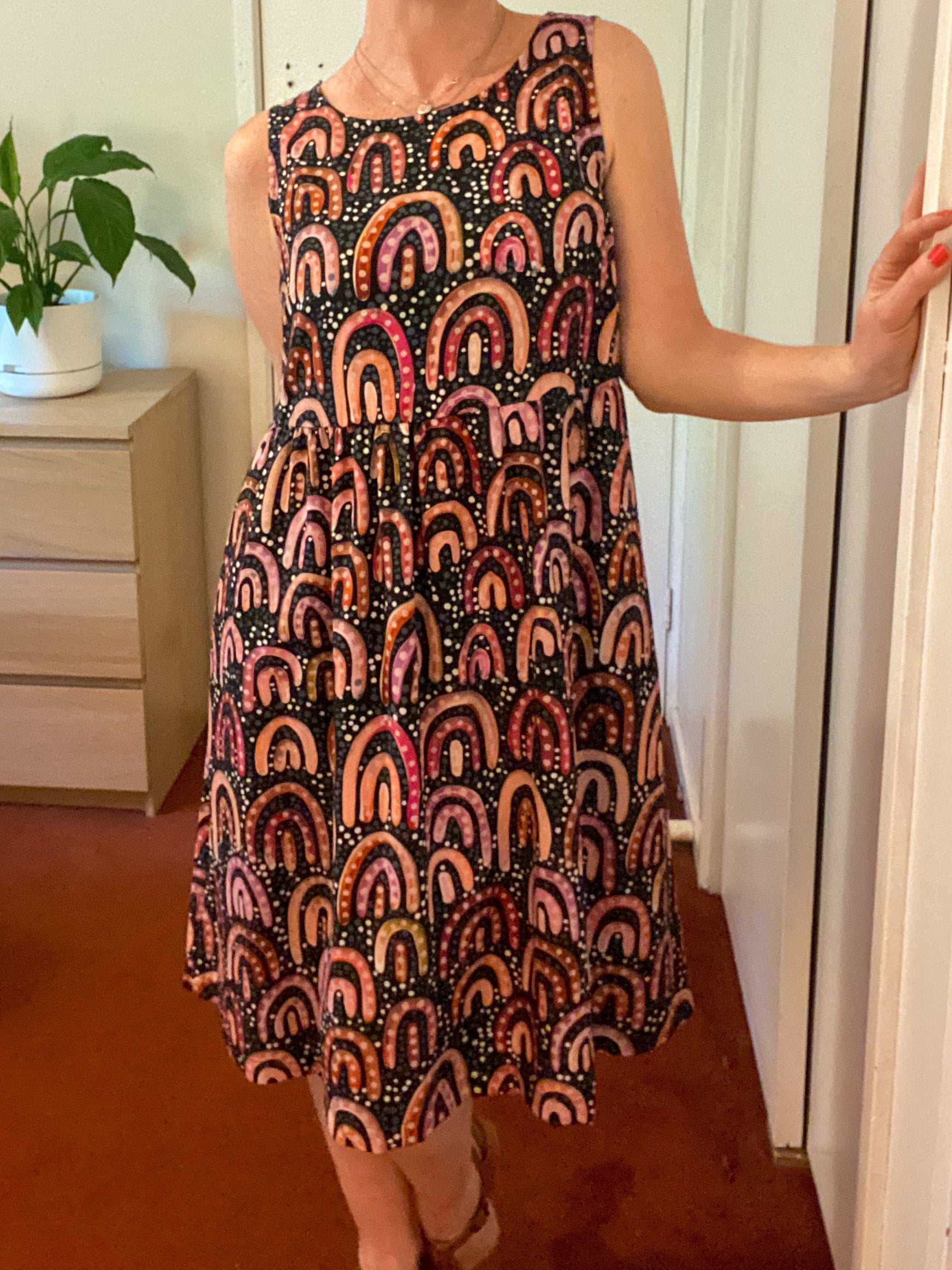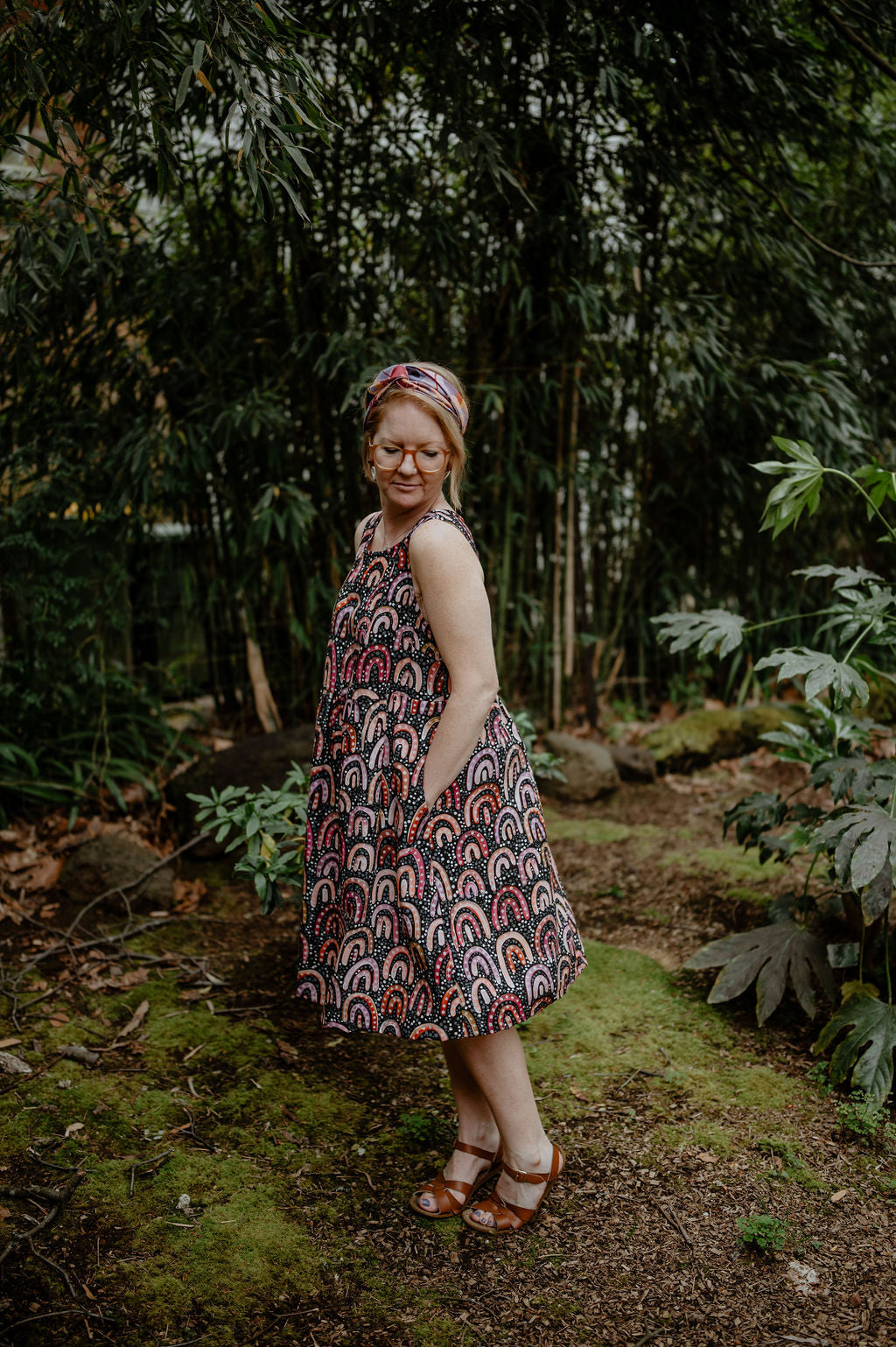 Organic Tencel/Linen Everyday Dress - Holly Sanders print
Introducing our Organic Tencel/Linen Everyday Dress in stunning Holly Sanders print, a harmonious blend of eco-friendly materials that brings together style, sustainability, and unparalleled comfort.
This dress embodies a semi-fitted bodice that gracefully enhances your natural shape, while its organic Tencel and linen composition ensures a breathable and lightweight feel, perfect for everyday wear. Experience the luxurious softness and gentle drape of Tencel, combined with the timeless appeal and durability of linen.
Designed with your convenience in mind, this dress features side pockets, adding a practical touch to its stylish silhouette. Effortlessly carry your essentials while keeping your hands free, making it an ideal choice for your on-the-go lifestyle.
The below-knee length adds a touch of sophistication, allowing you to showcase your individual style. Whether you're strolling through the city streets or enjoying a brunch with friends, this dress is the perfect canvas for creating versatile and chic outfits.
With its exceptional breathability and moisture-wicking properties, the organic Tencel/Linen blend ensures your comfort in any weather. During warmer months, revel in the cool and airy feel of the fabric, while in cooler seasons, embrace the dress as a layering piece, adding your favorite jackets or cardigans to create cozy yet stylish looks.
This dress effortlessly transitions from day to night, offering endless possibilities for both casual and elegant occasions. Pair it with flats or sneakers for a relaxed daytime ensemble, or dress it up with wedges or heels and accessorize for a sophisticated evening look.
By choosing our Organic Tencel/Linen Everyday Dress, you embrace a sustainable fashion choice that not only uplifts your style but also supports the environment. Experience the perfect fusion of comfort, versatility, and eco-consciousness, embodied in this exquisite dress.
Holly Sanders art can be found here 

Sizing
| | | | | |
| --- | --- | --- | --- | --- |
| | 8 | 10 | 12 | 14 |
| Bust  | 48 cm | 50 cm | 52 cm | 54 cm |
| Length | 100 cm | 102 cm | 104 cm | 106 cm |
Fashion With A Conscience
The Key Benefits Of Eco-Friendly Clothing!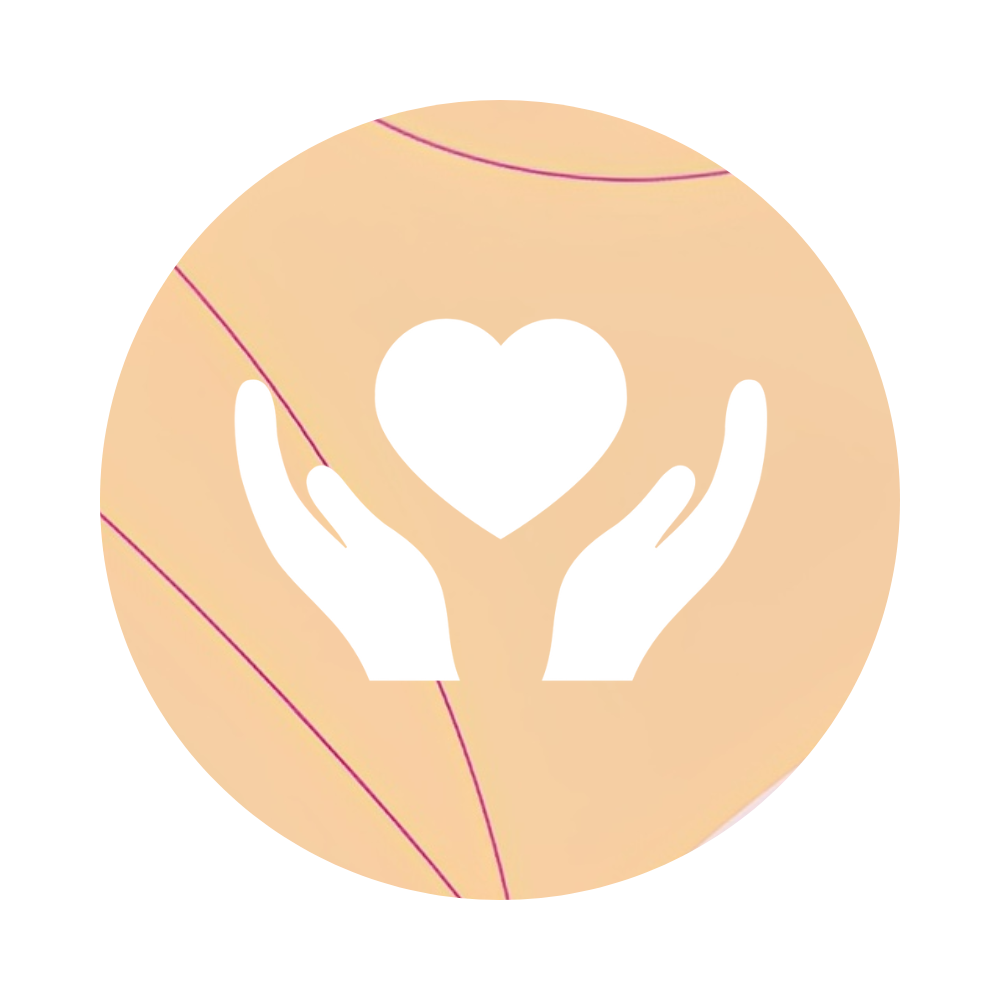 Handcrafted In Dandenong Ranges
Ethically made in small batches right here in Australia.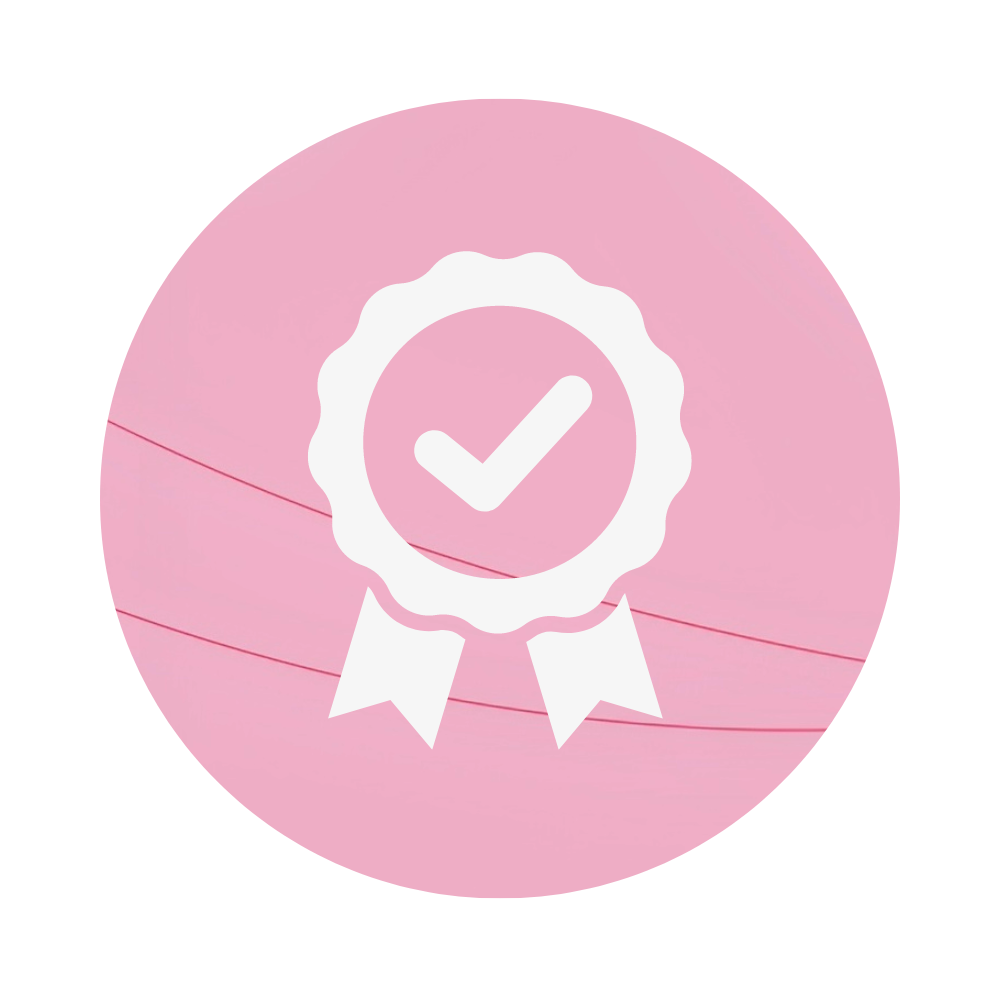 Quality Fabrics
We source quality organic fabrics featuring Australian designs.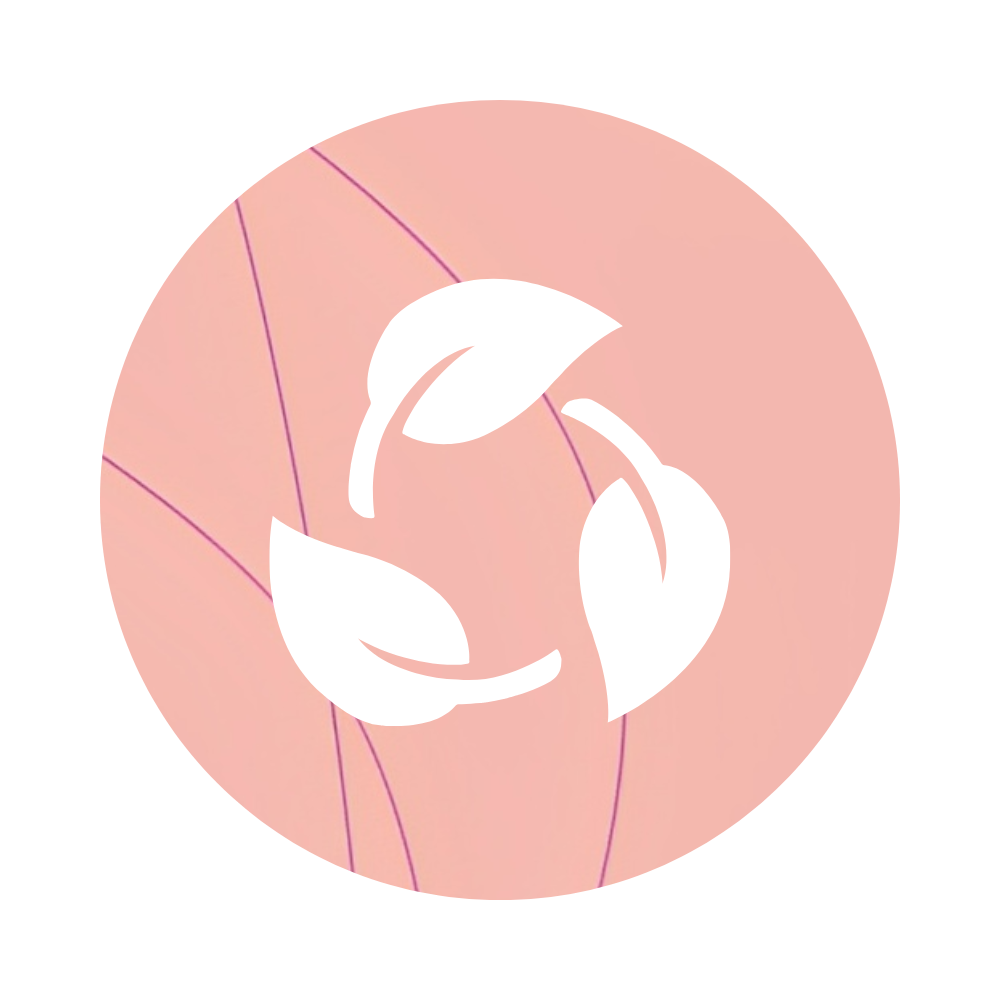 Zero Waste Accessories
All left over fabrics are repurposed into headbands, scrunchies and earrings.